Does The U.S. Government Own A Patent On Marijuana?
Under U.S. federal law, marijuana is defined as having no medical use. So it might come as a surprise to hear that the government owns one of the only patents on marijuana as a medicine.
The patent (US6630507) is titled "Cannabinoids as antioxidants and neuroprotectants" and was awarded to the Department of Health and Human Services (HHS) in October 2003.
It was filed four years earlier, in 1999, by a group of scientists from the National Institute of Mental Health (NIMH), which is part of the National Institutes of Health (NIH).
What is Patent No. 6630507?
The patent claims exclusive rights on the use of cannabinoids for treating neurological diseases, such as Alzheimer's, Parkinson's and stroke, and diseases caused by oxidative stress, such as heart attack, Crohn's disease, diabetes and arthritis.
Cannabinoids are a diverse class of compounds that include many of the unique compounds found in marijuana. A number of experts, including CNN's chief medical correspondent Dr. Sanjay Gupta, have noted the contradiction between federal marijuana law and the government's patent.
"The United States government owns a patent on marijuana as a medical application… So we have a patent through our Department of HHS on marijuana as a therapeutic and we also schedule it as a Schedule I."
It is easy to think of the patent as a patent on marijuana itself. However, this would be inaccurate, since the patent actually covers non-psychoactive cannabinoids (both synthetic and natural), meaning those that don't cause a high.
The patent also covers only a specific application of these cannabinoids and not the production or use of marijuana and cannabinoids overall.
The Invention
The patent claims to "provide a new class of antioxidant drugs, that have particular application as neuroprotectants."
According to the description, the inventors recognized "a previously unanticipated antioxidant property of the cannabinoids in general (and cannabidiol in particular)." Importantly, the patent does not cover cannabinoids that act through cannabinoid pathways, also known as receptors.
"This new found property makes cannabinoids useful in the treatment and prophylaxis of wide variety of oxidation associated diseases, such as ischemic, age-related, inflammatory and autoimmune diseases. The cannabinoids are found to have particular application as neuroprotectants, for example in limiting neurological damage following ischemic insults, such as stroke and trauma, or in the treatment of neurodegenerative diseases, such as Alzheimer's disease, Parkinson's disease and HIV dementia."
CBD and Non-Psychoactive Cannabinoids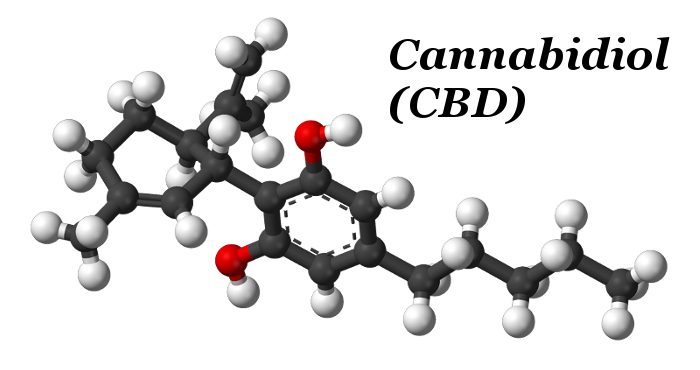 The government's patent does not cover THC, the main ingredient in marijuana. On the other hand, cannabidiol (CBD) is specifically mentioned as an example of a cannabinoid that is covered. The patent describes CBD and other non-psychoactive cannabinoids as superior when taken in higher doses.
"Nonpsychoactive cannabinoids, such as cannabidiol, are particularly advantageous to use because they avoid toxicity that is encountered with psychoactive cannabinoids at high doses."
According to the description, CBD can be ingested in very large amounts without side effects.
"No signs of toxicity or serious side effects have been observed following chronic administration of cannabidiol to healthy volunteers, even in large acute doses of 700mg/day."
The patent explains that cannabidiol previously had not been considered useful as a neuroprotectant. However, it cites various studies on cannabidiol as an antiepileptic and as a potential treatment for glaucoma.
Via leafscience