Dog Passes Away 15 Minutes After Beloved Owner Dies of Cancer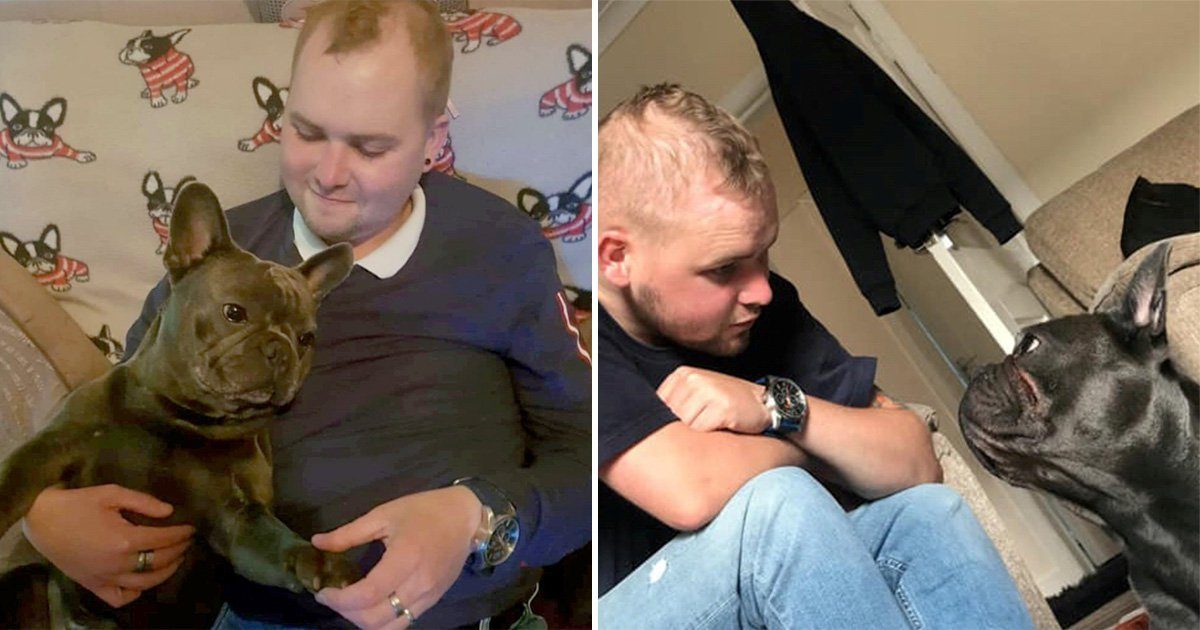 They say that people can die of a broken heart, and there have been many cases in history to suggest that this is true. It may also be true that animals like dogs can die of broken hearts as well. The strange case of cancer patient Stuart Hutchison and his French Bulldog Nero could be an example of this phenomenon.
Stuart sadly passed away at the age of 25, on the 11th of August, 2019. Immediately after the death of his owner, the dog Nero died just 15 minutes later.
Stuart suffered from a brain tumor for over 8 years and had several rounds of chemotherapy and multiple surgeries, but the cancer still managed to spread to his bones.
Stuart's 52-year-old mother, Fiona Conaghan said that Stuart died about at roughly 1.15pm that day, and Nero passed just a few minutes later. Stuart had three dogs but him and Nero were inseparable.
Stuart requested to die at home because that is where he was born. He was cared for at home for about a month until he finally succumbed to his illness. He also left behind his wife Danielle, a pharmacy assistant, who he had been in a relationship with for nearly six years. The couple got engaged in 2017.
Sadly, Stuart had been suffering from cancer since before he was diagnosed in 2011. He seemed to be recovering at first, but then relapsed in 2014, then again in 2018.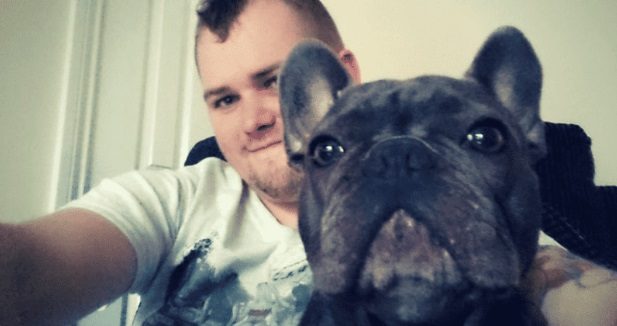 Photo Credit: SWNS: South West News Service
"Nero was the dog which was always with him. Danielle was heartbroken to have lost both of them, but she has been so strong. We got Stuart home four weeks ago – he wanted to die at home because that's where he was born. We cared for him at home. We expected it but it is still tough. It is still a shock and traumatic when it finally comes," Fiona said, according to Ladbible.
Fiona explained that the dog became noticeably ill during Stuart's final days. When the dog was taken to the emergency vet to see what was wrong, the family was told that something was ruptured in Nero's spine. There is no telling exactly what caused the animal's death, but the timing is very strange.
©2019 AnonLAB