Earthquake Reported Near Coast Of Oaxaca, Mexico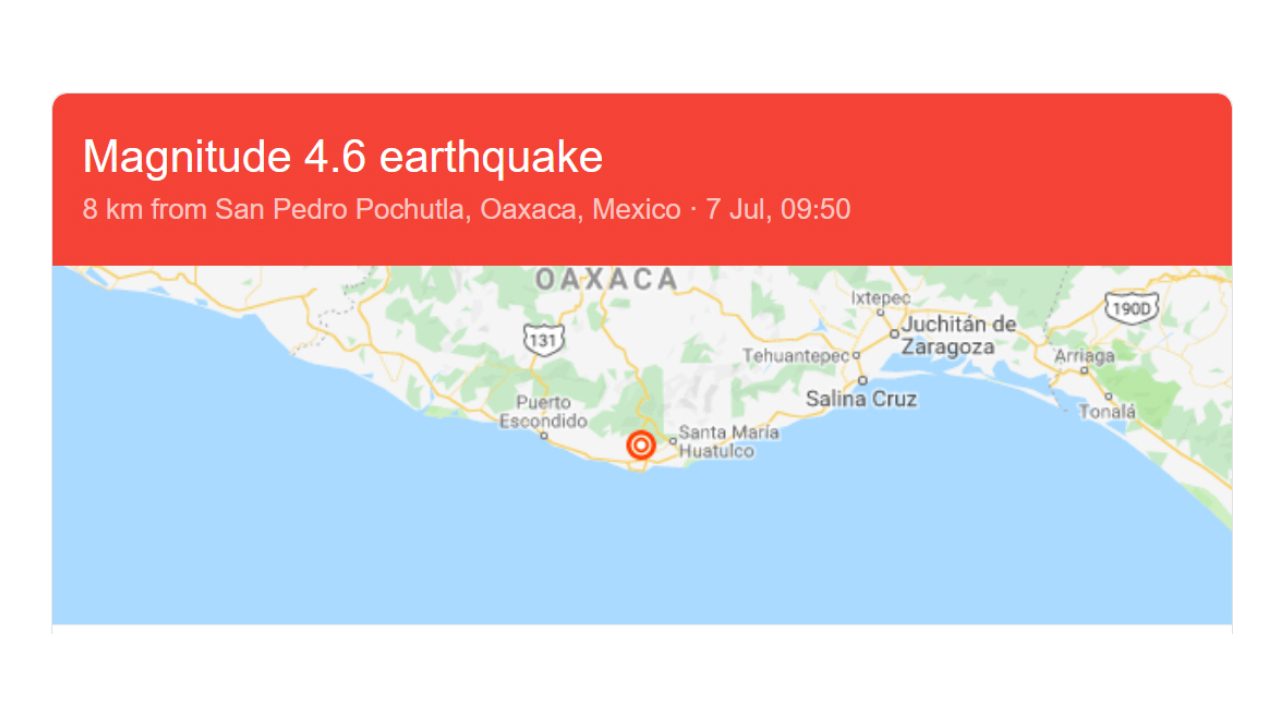 An earthquake with a magnitude of 4.6 hit Mexico today, as larger earthquakes continue to shake the west coast of the United States.
The quake reportedly occurred 5 miles from San Pedro Pochutla, Oaxaca, Mexico at approximately 4:50 AM.
Last month, there was a 5.6 magnitude earthquake roughly 53 km from Puerto Madero, Chiapas, Mexico.
In 2017, central Mexico saw its worst earthquake in years, which took the lives of more than 220 people and destroyed dozens of buildings in Mexico City.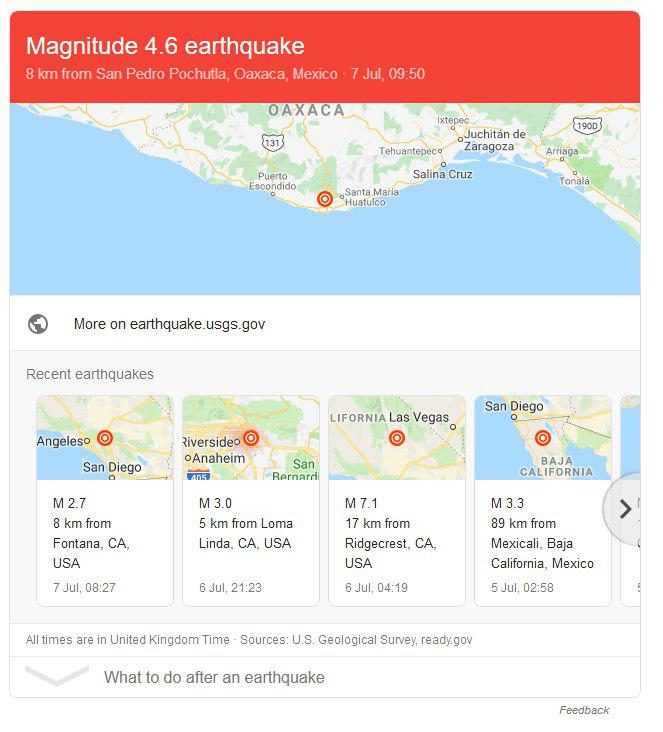 This week, a powerful series of earthquakes have struck in Southern California. Experts are saying that these are among the strongest quakes to hit the area in at least 20 years.
People from Mexico to California are being warned of potential aftershocks and are advised to stay indoors if possible in the coming days.