Tesla Billionaire Elon Musk Smokes Weed Live on Podcast
Billionaire, and highly respected man with a reputation for intelligence Elon Musk openly smoked weed while in California where that's completely legal, on the Joe Rogan podcast recently.
This is controversial because unlike California, Washington, Oregon, Colorado and other states in the US, cannabis is not fully legal yet in most places. Most countries list cannabis as an even more illegal substance than some of these states in the country where this prohibitionist state of mind really originated.
It's not too uncommon for people smoking weed to appear on the Joe Rogan Experience, one of the most popular podcasts in America in general. It was an interview or conversation that lasted 2 and a half hours, with the discussion covering everything from the end of the universe to flame throwers.
Elon Musk was offered a spliff during the interview, tobacco mixed with cannabis. This isn't culturally common in California or the US, it's more taboo to mix tobacco with weed in the US than the rest of the world that is known to love the mixture.
The most common tobacco/weed mix you'll find in America is a blunt, or a "moke," just a little bit of tobacco and a lot of weed in a bong.
According to Lad Bible:
"Musk admitted that he wasn't a 'regular smoker of weed' but host Rogan said the combination of tobacco and marijuana was 'wonderful'.
He also swigged whiskey from a tumbler during the interview, in which he was asked about his inventive mind."
Something just a little odd about Elon Musk's character is that he talks a lot about his own intelligence. Musk responded that he believed his brain had some kind of "mutation," to explain why his mind was constantly filled with so many complex thoughts at one time from an early age. Whether this is true or not, I guess we can't know.
He claimed to notice he was different from other children from around the age of five or six. "At first I thought I was insane," Musk said.
When discussing how prevalent social media has become, the billionaire said "There's a lot of negativity on Twitter." However, he noted he just ignores the comments.
He noted it's of course impossible to un-Tweet something that has been said already and it can't be wiped from history because basically anything can be screen-capped.
"I'm not sure why anyone thinks deleting a tweet will make it go away," he said.
This is one thing that may suggest his character is in fact not so bad, though it's hard to trust anyone with money: he recently accused a diver deployed in a Thai cave rescue of being a pedophile.
Well, pedophiles certainly need to be called out by people with money, and if you have money and don't do things like this, you're probably really corrupt because you've probably had encounters with people who do that type of sick, rich-people sh**.
Then, Musk supposedly stunned the financial world declaring that he would turn Tesla private. Continuing from Lad Bible:
"On 7 August, Musk tweeted that he had the investor support to buy out stockholder shares, before abruptly scrapping the idea without making a formal proposal to the company's board.
Tesla and its CEO are now facing lawsuits alleging that they are guilty of market manipulation. Earlier this year, sources close with the board at Tesla said they were concerned about Musk's workload and his use of the prescription sleeping drug ambien."
If his character truly is good, hopefully he will stop taking that pharmaceutical drug. If he was truly in some power clique with other billionaires, he would probably know that those chemicals are mainly designed to subdue people.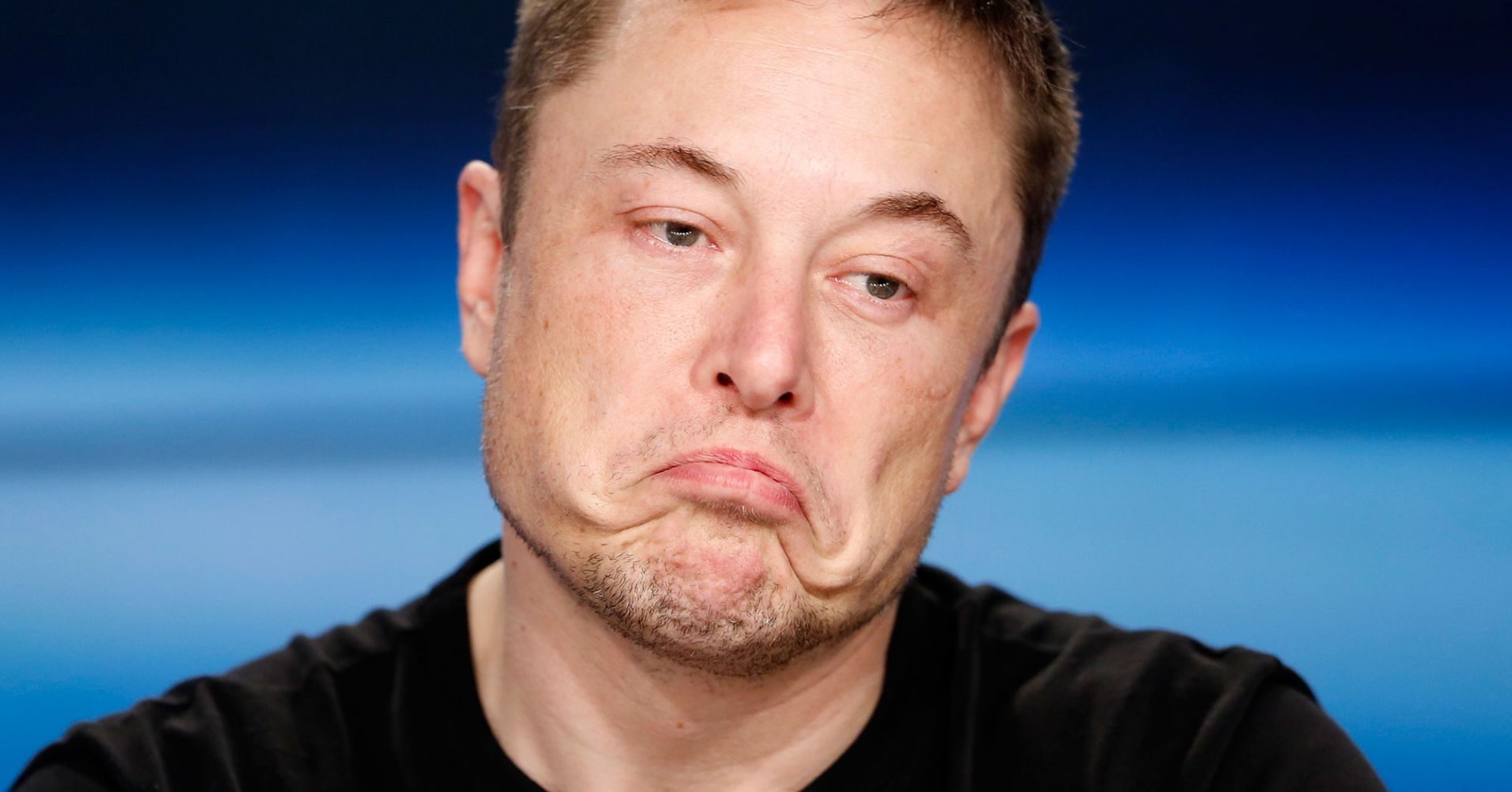 (Image credit: cnbc)
In April, he opened up to the New York Times about issues with mental health and exhaustion, saying "This past year has been the most difficult and painful year of my career. It was excruciating."
Hopefully Musk stays real, and in any case openly consuming this herb that should be legal everywhere is a positive thing for legalization around the world, so respect for that.