47-Year-Old Bus Driver Called "Pedo" After Having 2 Children With 16-Year-Old
Andy met Beth when she was just 16 years old. Photo Credit: Age Gap Love, Channel 5
Residents of the region of North Wales is understandably upset about a forbidden relationship that has developed between a 47-year-old bus driver and a 16-year-old girl.
Andy and Beth, who only revealed their first names, recently appeared on the television show "Age Gap Love" to tell their story.
The couple now has two sons, and seem happy, but their relationship is still controversial, especially among residents of their home town.
Andy met Beth when she was just 16 years old. Photo Credit: Age Gap Love, Channel 5
To make the situation even more disturbing, Andy met Beth because he was close friends with her mother, and he knew her since she was a child.
"We were all like one happy family but needless to say I didn't know that Beth was getting these thoughts that she wanted me to be her happy man for ever sort of thing. I was concerned what people would think… it's a big gap, it's a generation gap," Andy explained.
Locals in the town couldn't understand the couple's relationship, and began harassing Andy, calling him a "paedo" and vandalizing his bus with similar phrases.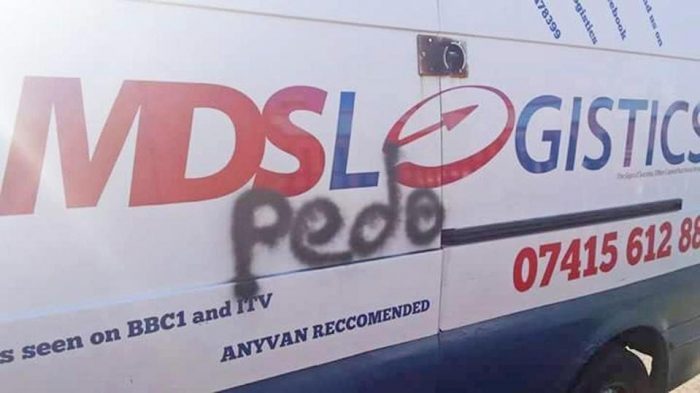 Andy's bus was vandalized by North Wales residents. Photo Credit: Age Gap Love, Channel 5
Andy says that the harassment from Neighbors took a serious toll on their lives and relationship.
"To say it was really dark days, I can't stress to you enough – that's mild. They made me feel like I was some sort of animal because I'm going out with a younger girl," Andy says.
Andy also explained that he did not go after Beth, it was actually the other way around, Andy claims that she pursued him.
"No, I'm going out with a younger girl because this girl has asked me to go out with her which is a privilege to me and an honour to me to find someone that thinks that of me," Andy explained.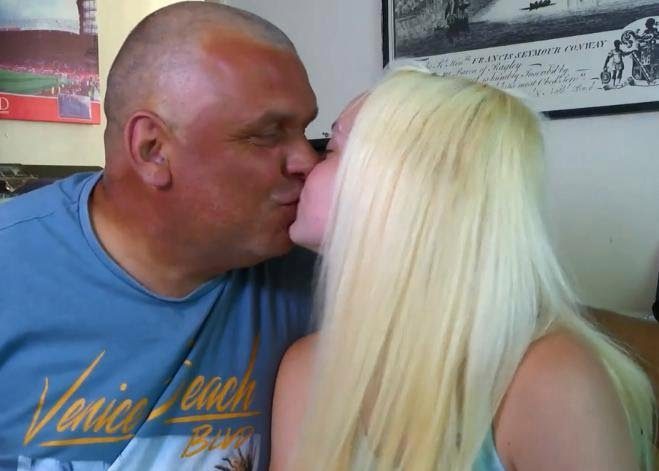 Photo Credit: Age Gap Love, Channel 5
Once Beth propositioned him, Andy seemed to jump at the offer, even though he was nervous about what people would think. The couple then got married very soon after they made the decision to start seeing one another.
"The best way to describe our marriage is no different from three years ago, we're best mates. What do I fancy about Beth… like any normal red-hot blooded male, she's beautiful, she's vibrant, her character's fantastic, just everything about her," Andy said.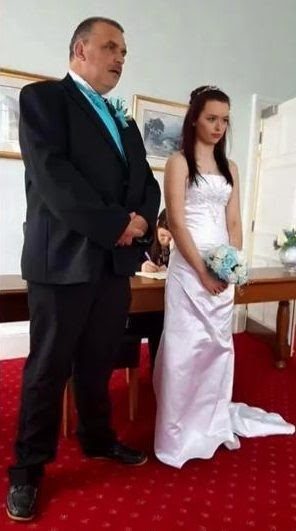 Andy and Beth got married soon after their relationship began. Photo Credit: Age Gap Love, Channel 5
The couple was forced to move to Lancashire from their home town because the harassment from Neighbors become too severe.
In the recent episode of the show, Beth and Andy return to their old neighborhood for a holiday with their family.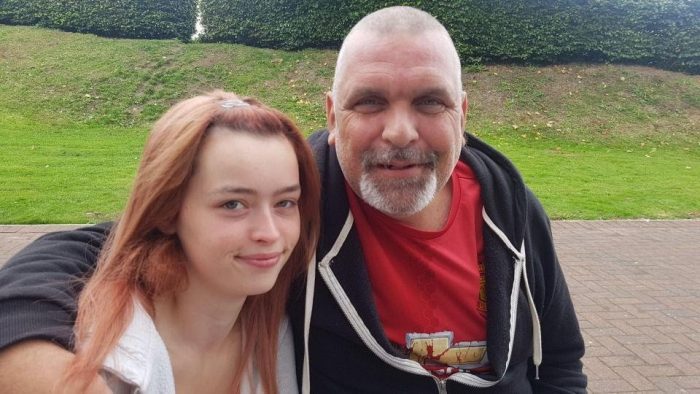 However, Beth was a bit scared to get out of the car when they arrived back in North Wales.
Beth's aunt Nikki seemed supportive of the couple, and recounted the abuse that they endured when they were living in the neighborhood.
"People damaged the property they lived in, the vehicles they had and wrote obscenities on them. They'd shout abuse at them, it wasn't nice at all," Nikki said.
Despite their fear of the area, the couple hopes to be able to return someday to be with their family.
Photo Credit: Age Gap Love, Channel 5
"Forty years I've lived in Wales, my mum's been here, my grandma's been here. Not to be where you were brought up where all your memories are and your family, it's very tough, it doesn't get any easier. It kills me inside all the time. I don't want to be treated any differently… we are Beth and Andy and that's it, isn't it?" Andy says.
Many people see Beth as a victim, but she doesn't see anything wrong with the situation.
Photo Credit: Age Gap Love, Channel 5
"I've always wanted to make a family… so I just thought Andy would be the perfect man to do so. I don't see him as an old man or my dad or anything like that," the now 19 year old woman says.
The show "Age Gap Love" is now currently on Channel 5 in the UK and Netflix internationally.
Below is a trailer showing what to expect from the show:
© AnonLAB 2018