A Priest Has Turned His Church Into A Rescue For Stray Dogs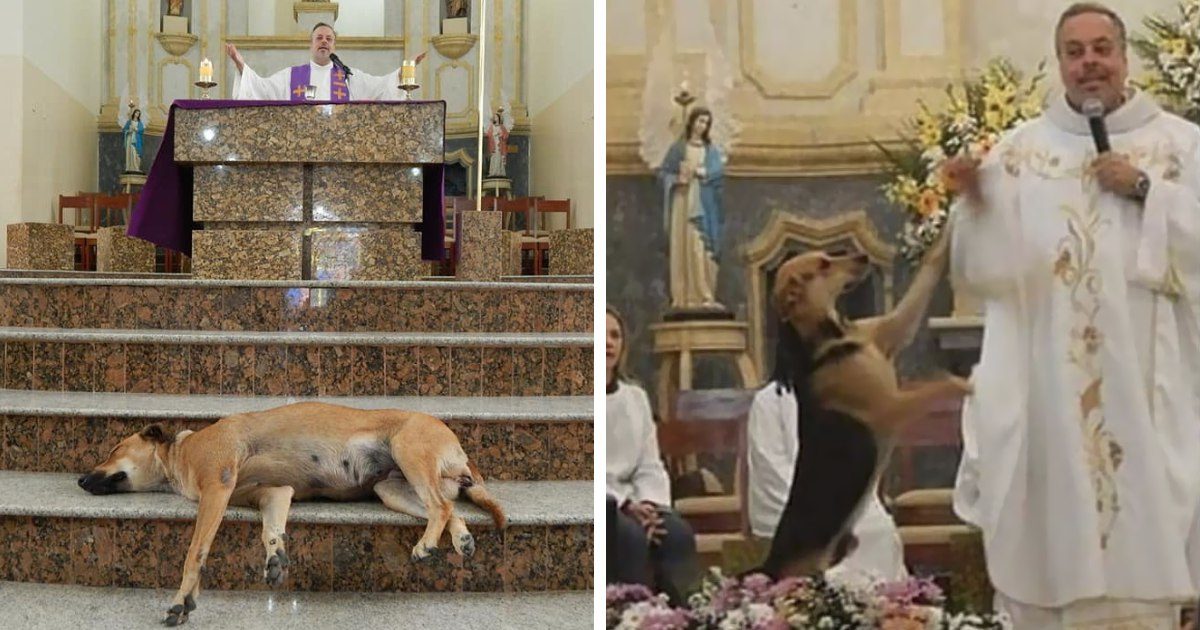 Sadly, there are many areas across the world where stray neglected dogs are a very serious problem. This is especially true in South American countries like Brazil, where packs of stray dogs roam the streets in search of food and shelter.
The stray dogs of Brazil often flock to churches while services are being held so they can potentially meet new owners. Every church seems to have a different policy about the dogs, with some being more accepting than others.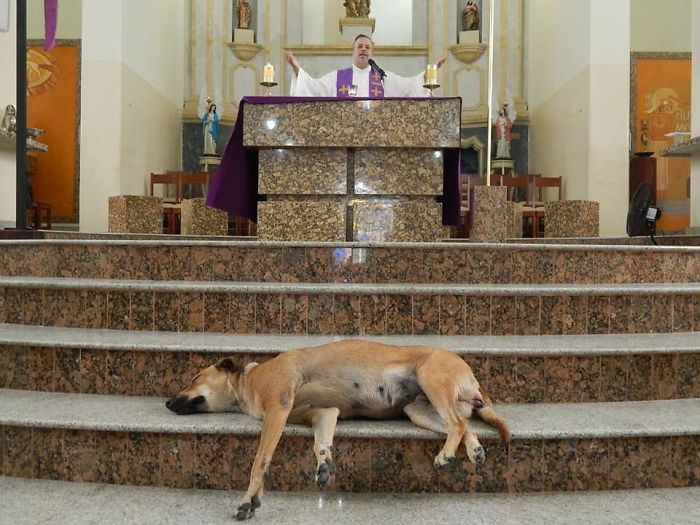 Father João Paulo Araujo Gomes who runs the parish of Santana in the city of Gravatá actually invites the dogs inside of the church to help them mingle with the worshippers, who enjoy the company of the animals.
Father João Paulo even went so far as to create housing for the stray dogs that can't find owners in the rectory of the church, and then brings them out again during services where they have a chance at meeting new owners.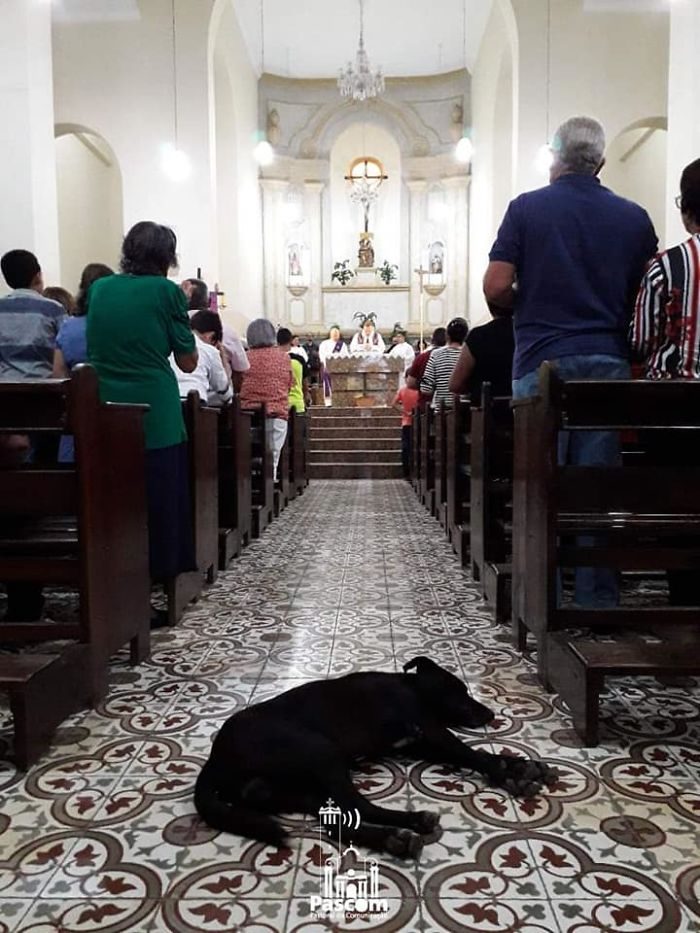 Father João Paulo posts regular updates from his Facebook page about the condition of recent dogs that have been rescued, and it seems that he dedicates just as much time to the animal rescue as he does to the church.
When many dogs arrive at the church they are in bad shape and extremely malnourished, but they are slowly nursed back to health by Father João Paulo and his staff. They are given food, baths, and medical treatment if they need it, and they are given safe places to sleep as well.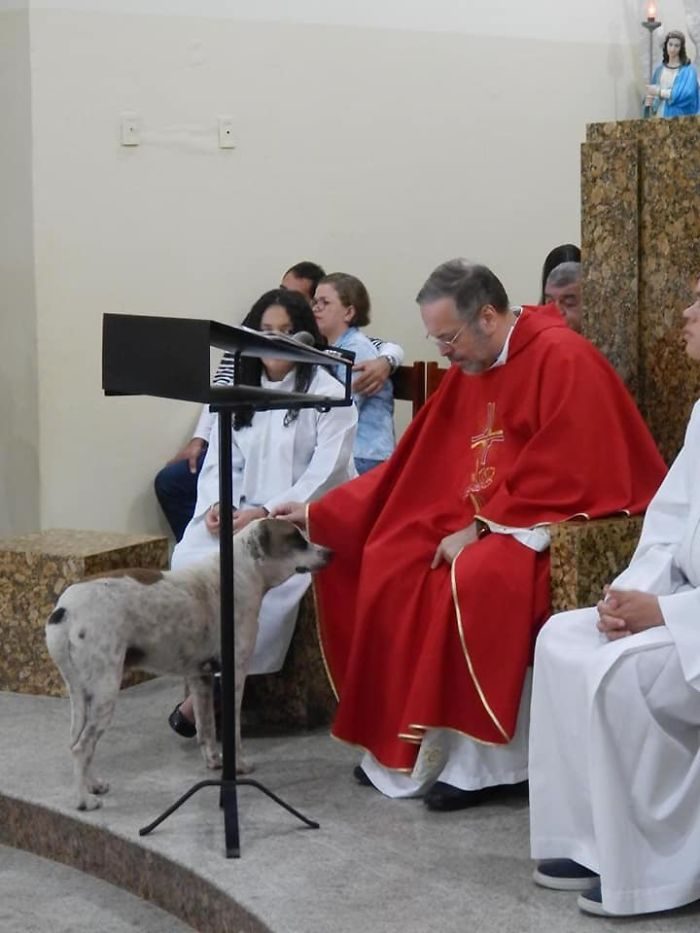 Father João Paulo suspects that his dogs might even attract worshippers to the church, because the setting is much more welcoming with man's best friend roaming about. The dogs enjoy the company too, as they often receive lots of love from the worshippers during the services.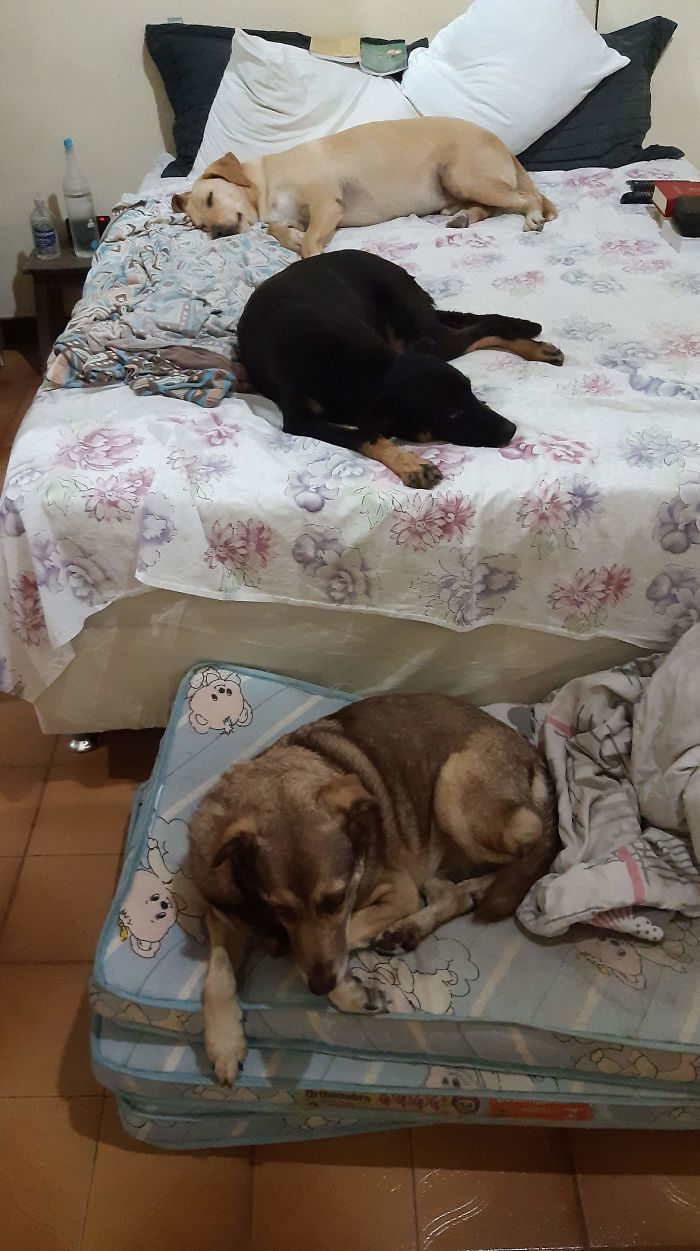 All photos courtesy of Father João Paulo Araujo Gomes
©2019 AnonLAB