Breakthrough Stem Cell Treatment Cures Blindness In 2 People A "World First"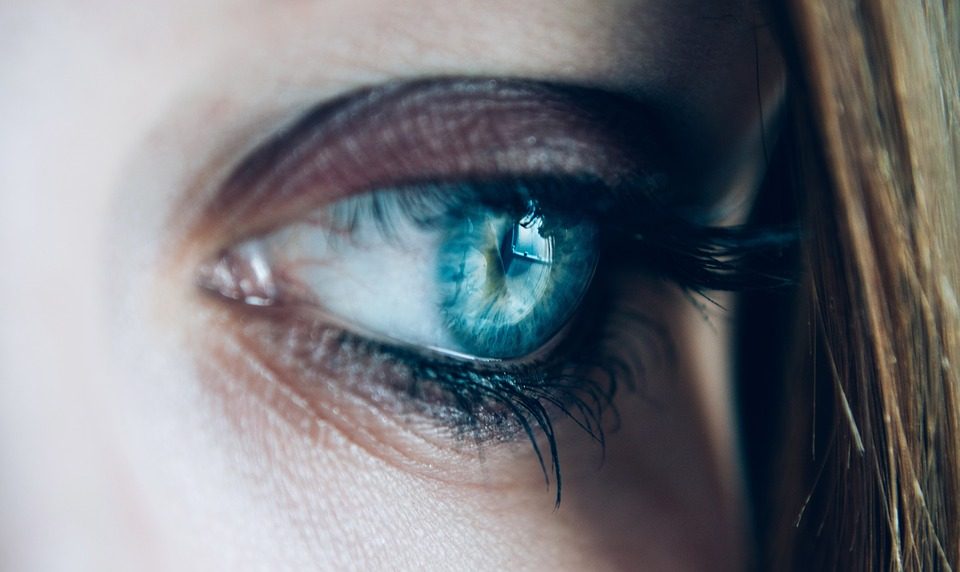 A new breakthrough in stem cell treatments could make it possible for blind people to be able to see again. According to new research from Scotland, stem cells can be taken from the eyes of non-living donors and used to cure blindness in patients.
Researchers still need to perfect their techniques and get the procedure down to an exact science. In the most recent study, the tissue transplant was attempted on eight blind patients, and two were able to regain their vision and the ability to read again. However, all of the patients who received the treatment noticed a drastic improvement in their vision, some have just recovered faster than others.
So far, the treatment is just able to help with blindness caused by damage to the cornea, which is the protective surface of the eye.
Baljean Dhillon, professor of clinical ophthalmology at the University of Edinburgh's Centre for Clinical Brain Sciences is one of the lead researchers in the study.
"The findings from this small study are very promising and show the potential for safe stem cell eye surgery as well as improvements in eye repair," Dhillon said, calling the breakthrough a "world's first."
The study was published in STEM CELLS Translational Medicine. The research focused on limbal stem cells, which are instrumental in our vision. These cells are usually at a low level in patients suffering from corneal blindness.
In the study, the scientists divided 16 patients into two groups, one of which was randomly selected to receive the transplanted tissue. They were also given standard eye drops and immune system suppressing drugs in order to reduce the risk of rejection.
All of the patients who were given stem cells noticed a significant improvement to their eyesight over a year and a half, and those same results were not seen in the control group.
"Limbal stem cell deficiency (LSCD) is an irreversible disease resulting from the loss or dysfunction of these epithelial stem cells. The corneal epithelium becomes deficient and is replaced by the surrounding conjunctival epithelium, resulting in a thickened, irregular, unstable epithelium, often with inflammation. LSCD causes severe ocular surface disease characterized by reduced vision or
blindness, chronic ocular irritation, and glare," said Dhillion.
Dhillon believes that this same type of treatment can be applied in different ways to cure other forms of blindness.
"Our next steps are to better understand how stem cells could promote tissue repair for diseases that are extremely hard to treat and if, and how, they could help to restore vision," Dhillon says.
Interestingly, both the stem cell and control groups showed improvements in vision which the researchers said warrants further investigation in a larger trial.
Marc Turner, medical director of the Scottish National Blood Transfusion Service and Professor of Cellular Therapy at Edinburgh University, said that clinical trails are essential in advancing this type of medical technology.
"Clinical studies such as these help us to understand how complex new cellular therapies may be able to complement existing medical approaches in restoring function to damaged tissues and organ," Turner says.
The text of the study concluded that, "This RCT demonstrates that sustained benefit is achieved by the IMP in OSD compared with controls and this intervention warrants further study in larger sample sizes in a phase III study. New studies would also benefit from concentrating on a single disease group in order to eliminate some of the variables in this study. Our findings in the subgroup with aniridia suggests that elevated systemic cytokine levels may have clinical relevance and dissecting both ocular and systemic inflammatory mechanisms in aniridia might shed new light on OSD pathogenesis associated with this condition."
These types of stem cell treatments are offering new hope to people in similar positions, as more facilities are comfortable with attempting the procedure after seeing Bosen's success. Last year, the Mayo Clinic opened up stem cell therapy trials for ten people suffering from traumatic spinal cord injuries.
According to a study conducted this year at the University of Minnesota Medical School, spinal cord stimulation using stem cells does, in fact, help to heal paralysis in many circumstances. In the study, researchers show that spinal cord stimulation can immediately restore some voluntary movement and autonomic functions such as cardiovascular, bowel, and bladder years after a paralyzing injury without any significant rehabilitation.
© AnonLAB 2019