FBI Special Agents Now Being Investigated Over Lavoy Finicum Murder
This also follows lockstep with reports of "mercenaries" in the area who may have been operating outside the official scope of the law.
What is extremely interesting about this new finding is that fact that Finicum was actually shot at by FBI upon disembarking his vehicle, while having held his hands held high in the air, in what may have even have been an attempt to quell him, ultimately stopping him from meeting with Grant County Sheriff Glenn Palmer who he was scheduled to speak with in John Day, North of Burns Oregon.
Moreover, this would have also led to Finicum actually being the one in fear for his life and not law enforcement officials as originally claimed with the FBI justified Finicum's death earlier this week.
Les Zaitz reports:
Finicum, 54, an Arizona rancher, was one of the leaders of the Jan. 2 takeover of  the Malheur National Wildlife Refuge near Burns.

Investigators gave no details to explain why the one FBI agent, a member of the Hostage Rescue Team, wouldn't report the two shots. They also didn't indicate what his four colleagues did to warrant investigation other than saying it was related to conduct after the shooting.

"The question of who fired these shots has not been resolved," said Greg Bretzing, special agent in charge of the FBI in Portland. The federal agency is cooperating with the inspector general's investigation, he said at a news conference.
Grant County Sheriff Glenn Palmer said the roadblock operation was an "ambush" and suspects fowl play.
Ammon Bundy's attorney, Mike Arnold, told members of the press, "I'm going to have to go back and reconsider all the conspiracy theories that I've written off" after this new evidence has come to light.
"Finicum was driving the truck that carried carried Ryan C. Bundy, 43, Ryan W. Payne, 32, Shawna Cox, 59, and Victoria Sharp, 18. In the Jeep behind them was driver Mark McConnell, 37, Brian D. Cavalier, 44, and Ammon Bundy, 40, the public face of the occupation," the Oregonian reports.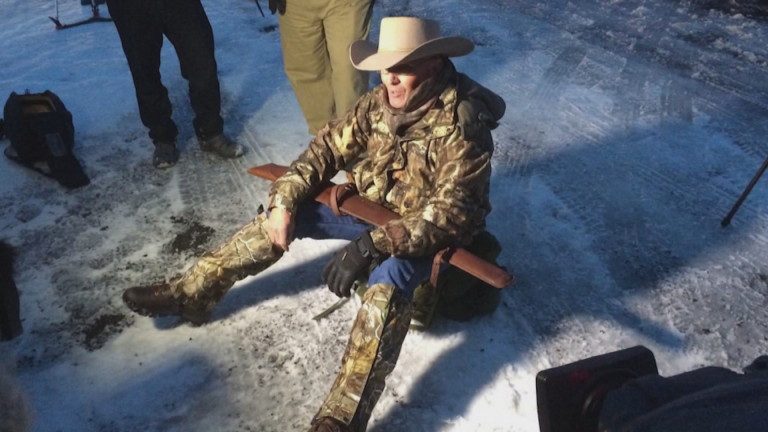 On Wednesday, Bundy's lawyer requested a less-stringent protective order based on the new findings in hopes of his client moving about more freely.
Now some are wondering if Finicum was even armed with the 9mm handgun the FBI claims he was, despite the fact that eyewitnesses have said that Finicum left his firearm at the refuge before traveling to John Day with the group as part of a protocol to keep things safe.
As of yet now the agents have been unnamed (of course).
Credit: trkad.com