Julian Assange Is Gravely Ill In Hospital Ward Of Prison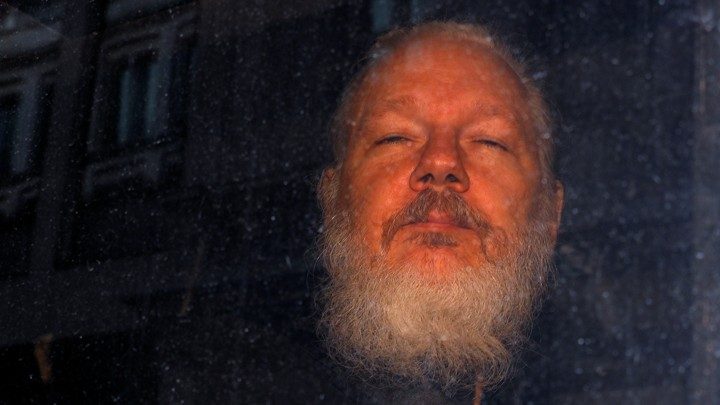 WikiLeaks founder Julian Assange is seen as he leaves a police station in London, Britain April 11, 2019. REUTERS/Peter Nicholls – RC1D08477610
A Swedish court recently rejected a request from Julian Assange to delay his current trial in the country, despite his ill health.
Assange is scheduled to face charges that are a decade old and have been repeatedly proven as false.
The embattled WikiLeaks founder is reportedly too ill to even consult with his lawyers. Furthermore, he has not received English language translations of the arrest warrant or underlying evidence against him.
Ultimately, this upcoming hearing will determine whether or not Sweeden will be able to formally detain Assange in absentia.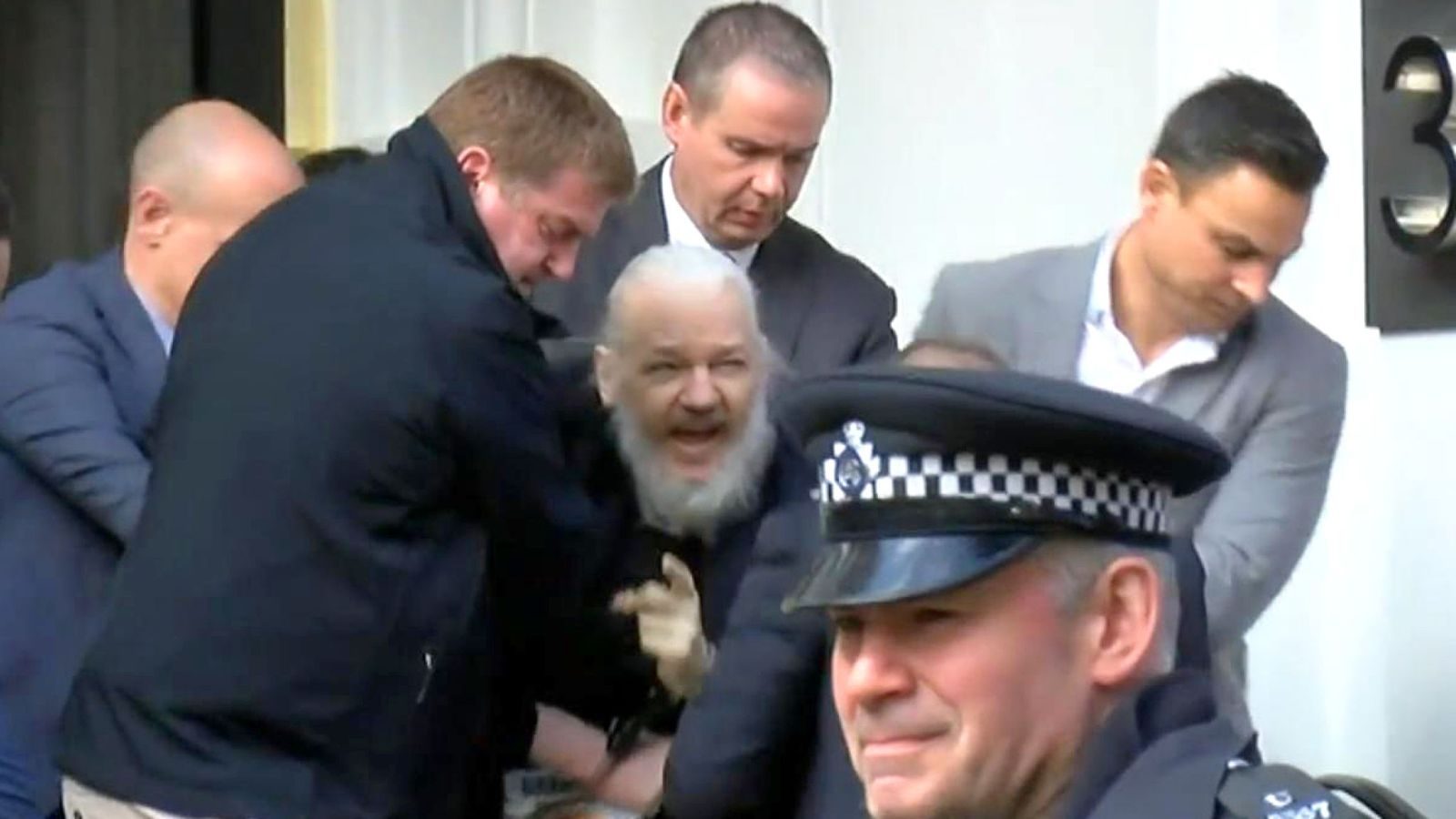 Image of Assange being arrested outside of the Ecuadorian Embassy in the Uk. UK Judge Rules Assange Guilty of "Failing to Surrender" / Photo Credit: AP News and Getty Images
This news comes less than a week after the announcement of 17 additional espionage act charges against Assange. The espionage cases could land Assange behind bars for the rest of his life. If he is found guilty, he faces a possible sentence of up to 170 years in prison.
Per Samuelson, one of Assange's Swedish attorneys, told Reuters that "Assange's health situation on Friday was such that it was not possible to conduct a normal conversation with him."
"I meant that it should be postponed until I had time to meet again and go through the issues in peace and quiet," Samuelson said.
"I suggested no specific date and meant it should be postponed until everything was ready, but the district court has now decided that this won't happen," he added.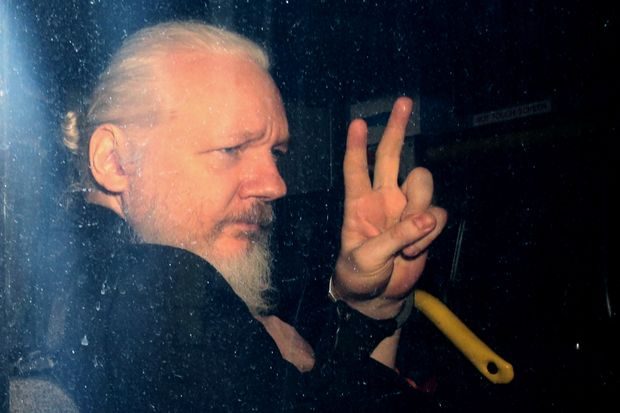 Julian Assange / Photo Credit: Globe and Mail – Anonymous
Some reports coming from Swedish and Danish speaking press have stated that Assange is currently being held in the hospital ward of the prison.
This was reported by the Swedish news source called Upsala Nya Tidning, which is a newspaper published in the same district court where Assange is scheduled to appear for his hearing.
A recent tweet from Stefania Maurizi, an Italian journalist who has collaborated closely with Assange and WikiLeaks said, "Following the press reports on Julian Assange's health, I just heard he is very unwell and am seriously concerned. It's a real scandal how his health has been undermined by arbitrary detention by Sweden and the UK. I will NOT be silent."
Authorities in the United States are also seeking to extradite Assange on charges relating to the public release by Wikileaks of a cache of secret documents that date all the way back to the collateral damage video leaked by Chelsea Manning.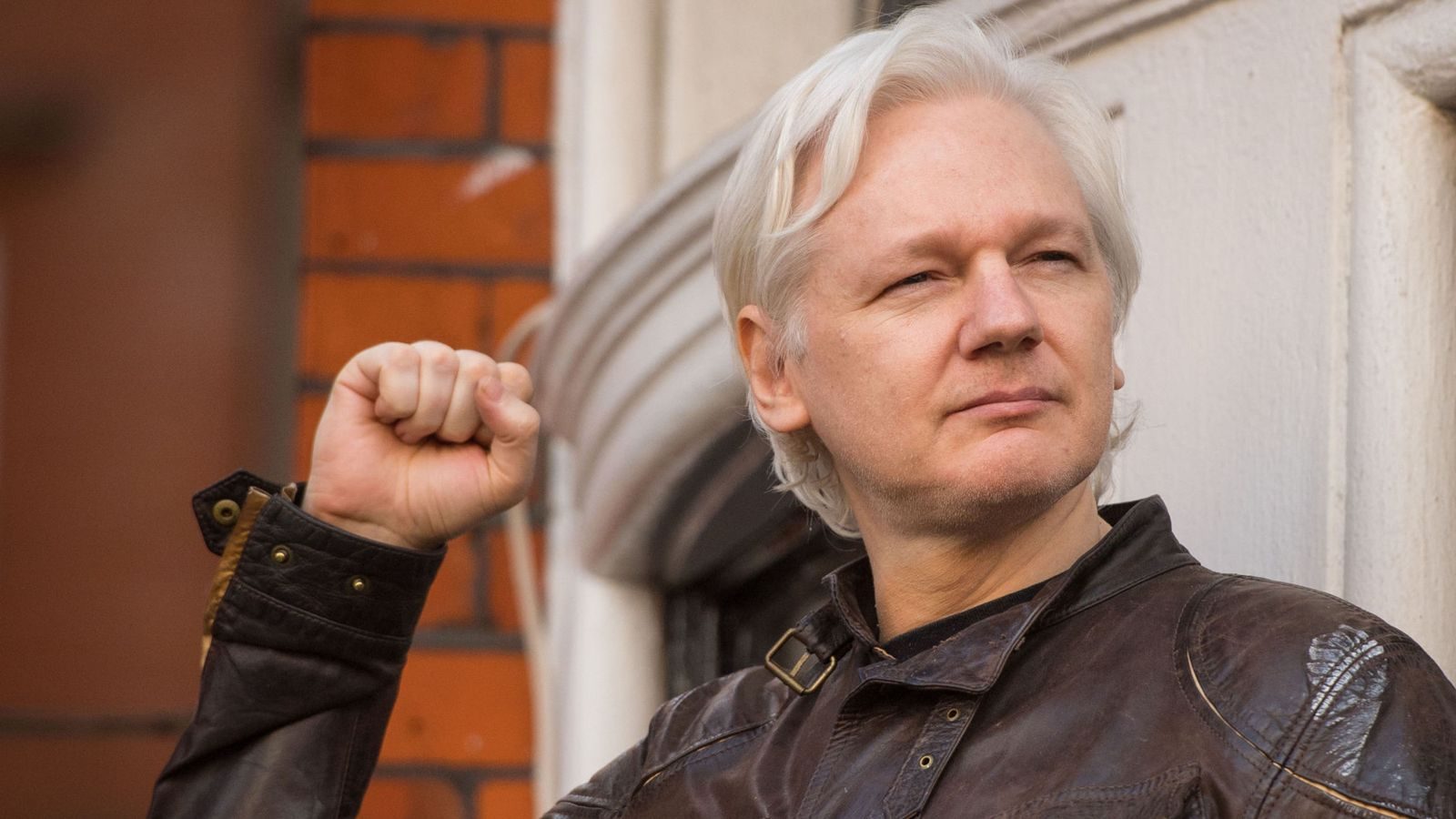 Julian Assange / Photo Credit: Sky News
Sources say that Assange was already in poor health when he was arrested and that his health has only continued to deteriorate while he has been in custody.
Assange is an enemy of the state because he has exposed the crimes of both the left and the right. Assange was forced into exile after he exposed war crimes on behalf of the Bush administration with the "collateral damage" video that was leaked to his organization by Chelsea Manning. The video showed graphic evidence of war crimes committed by the US military overseas, but at the time many conservatives believed that he put US lives in danger. Years later, Assange found himself in the crosshairs of the liberals, after his organization leaked explosive evidence of corruption about Hillary Clinton just before the 2016 election.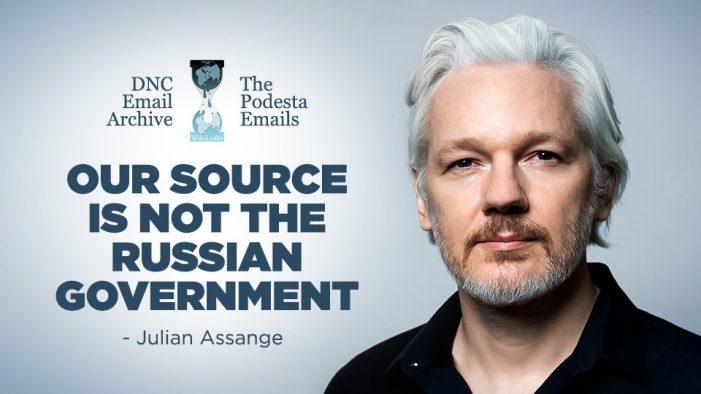 Julian Assange / Photo Credit: Wikileaks
After exposing Hillary Clinton, Assange was labeled as a Russian asset, although there is no evidence to support these claims. By all accounts, Assange is a true journalist who speaks truth to power and exposes corruption whether it is on the left or the right. The modern age has so few actual journalists that we no longer have any idea what a real journalist looks like. Instead, we have talking heads on the news who report unsubstantiated sound bytes that are crafted to sell a specific narrative.
Assange has been nominated for the Nobel Peace Prize every single year since 2010 when his case began to gather international media attention, and he is well loved by the people of the world, especially those who have the sense to see through the propaganda that justifies the foreign policy of the US government and their allies.