Model Makes Nearly $1 Million Per Year Sharing Photos On Instagram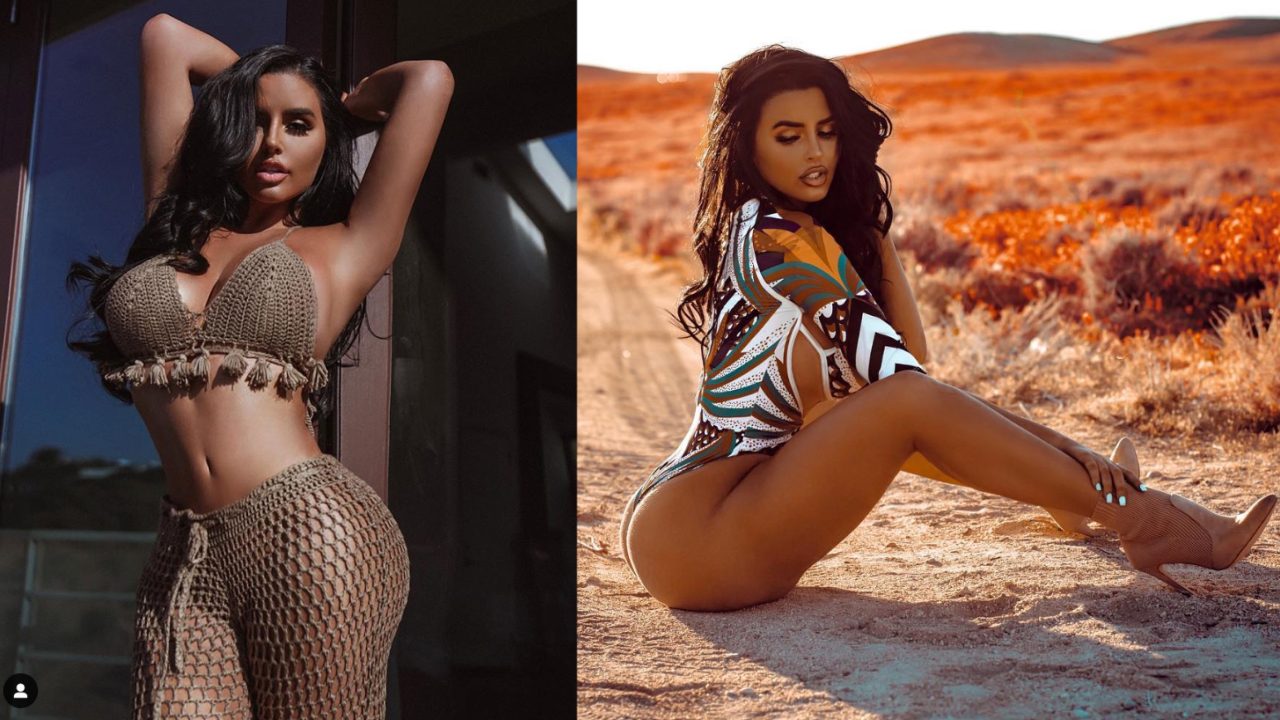 Some of us spend all day working hard for a small paycheck, so sometimes it can be frustrating to see some of the people out there who make millions doing nothing.
The model Abigail Ratchford made headlines recently, when it was revealed that she makes roughly £720,000 (or $907,344) every single year just by sharing pictures of herself on Instagram and Snapchat.
The 27-year-old model has 9.1 million followers on Instagram, which earns her roughly £6,300 ($7,937) every time she makes a post.
Photo Credit: Instagram, Abigail Ratchford
In an interview with the Daily Star, Ratchford said that she never expected to be in this line of work. It was something that happened entirely by accident.
"It happened totally by accident. I did a shoot kind of by accident and the pics ended up all over the place and got me a lot of attention. I started building my following after that and once I realized I could make a lot of money through working with brands, selling merch etc, I was hooked," the model explained.
Abigail slowly built her following and realized that she might have a chance in the industry, so she moved to Los Angeles in 2014 to do professional photoshoots with companies like Esquire and Maxim. Her photo shoots have led to huge endorsement deals with many other large companies.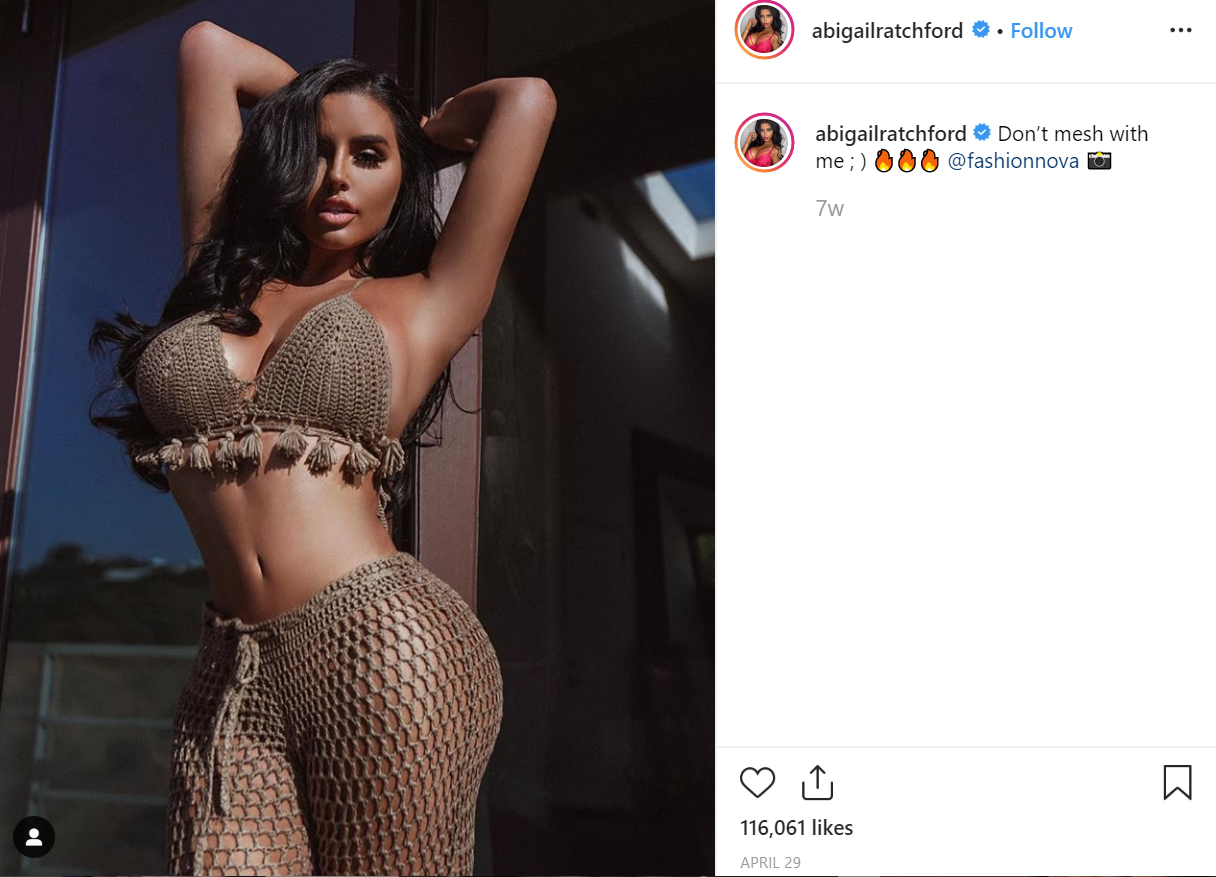 Photo Credit: Instagram, Abigail Ratchford
"Brand deals come in through my email which goes directly to my manager who then negotiates the deal and locks it all in. He knows the things I'm interested in, so that's what he'll tend to pursue. Lots of beauty and skincare, bikinis, lingerie, cool apps, all the stuff I would love to use in my normal life. Because of my following, I'm able to charge a certain amount if I endorse something, I have big contracts with Ignite and Fashion Nova per month," she said.
Abigail said that keeping a positive mindset is her secret to success, but others say that she just got lucky with her physical appearance.
"Make a big vision board of all the huge goals you wish to achieve, then break them down into smaller ones. I have whiteboards everywhere in my house. I write out my goals for each month career wise, personal wise, things I want to work on within myself in order to grow and be the best version of myself I can be. Also, connect with the right people, be nice to everyone you work with, build solid working relationships, don't listen to haters, it's just white noise, cancel it out and have tunnel vision on your goals and dreams," Abigail said.
Abigail even has her own yearly calendar, which brings in nearly six figures.
Photo Credit: Instagram, Abigail Ratchford