Motorola Is Releasing A New Foldable Smartphone Razr"
"Flip phones" have become somewhat of a punchline in the smartphone age, with many people using the term to describe outdated phones that aren't connected to the internet.
However, Motorola is hoping to change that by bringing the flip phone back in a big way, with all the bells and whistles of the newer smartphones, although with some relatively significant downgrades.
Last week, Motorola announced that they have successfully created a foldable smartphone, which they are calling the "Razr." This new phone has the same name as the best-selling cellphone of all time, released by the company in 2004.
The new phone has a very similar design to the Razr released in 2004, aside from the touch screen display.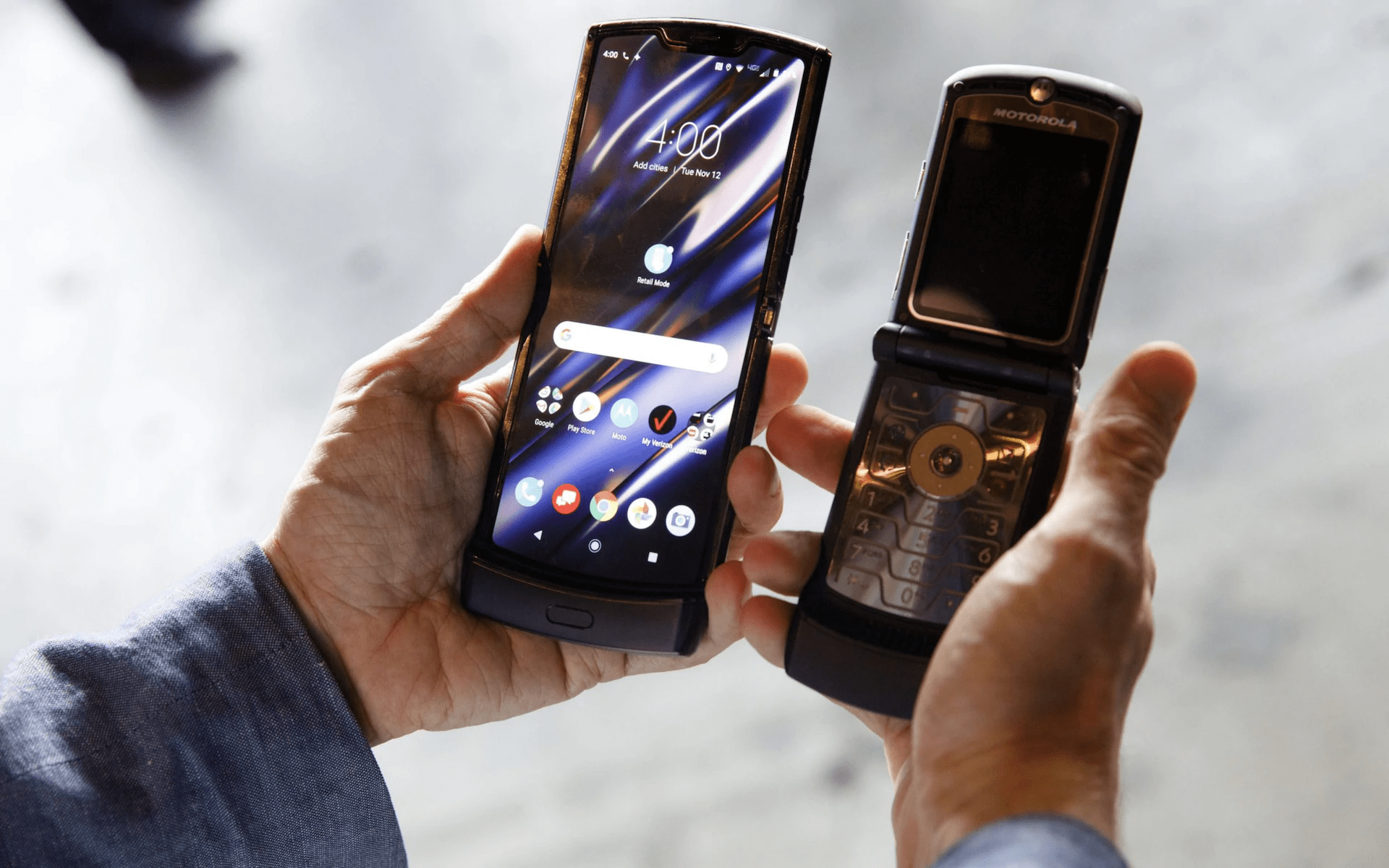 Photo: Bloomberg
The phone contains a 6.2-inch foldable plastic OLED panel and Android 9 Pie, along with 6GB RAM, 128GB internal storage, a 16 megapixel front-facing camera, a 5 megapixel internal camera, USB-C port, and eSIM. It was noted that the camera also comes with a night vision mode.
The announcement has created a buzz, but many people may be scared away by the price tag.
The new and improved Razr will now be one of the most expensive phones on the market, with a price tag of $1,499, or £1,166. The phone is expected to launch in January of 2020.
A report from Business Insider suggests that potential Razr buyers should be cautious about their decision, because even though having a cool smartphone is an interesting novelty, the specs are not up to par with the more high-end Android devices, which are all significantly cheaper.
This technology is also just getting started, and will likely improve by leaps and bounds in the coming years. For anyone who is living on a budget, it would be a safe bet to wait a few years as these types of phones become cheaper and more reliable.
©2019 AnonLAB