Senator Asks FBI To Investigate FaceApp Over Russian Ties
By now, chances are that you are sick and tired of seeing what your friends are going to look like when they are 80-years-old, but some lawmakers in the United States are having different issues with the viral FaceApp, which has taken the world by storm with its aged face artificial intelligence software.
The app was initially released in 2017, and has gone viral a few times since then due to other similar filters.
Lawmakers in the United States are concerned about the application because the company behind the software is located in Russia, and Democrats are particularly suspicious of anything Russian since the 2016 election, when the country was accused of interfering with the results and helping Donald Trump get into office.
At least 100,000 million people have now downloaded the FaceApp from the Google Play store alone.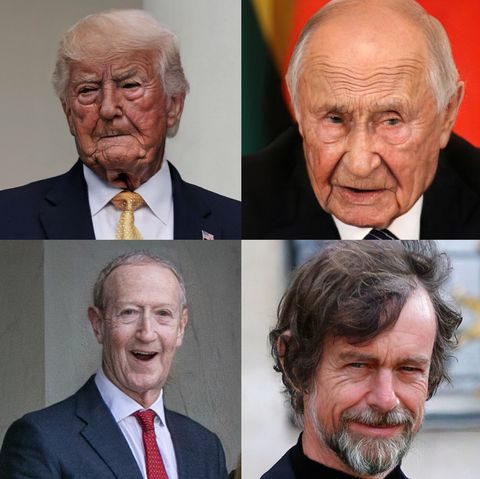 Photo Credit: PA FaceApp
Some experts expressed concern over the terms of services, which would allow the company to collect a treasure trove of information from your electronic devices. As with most user agreements for most of the software in the app store, the privacy agreement permits the app to collect a user's browser history, location, cookies, log files, metadata and much more.
US Senator Chuck Schumer has called for an official FBI investigation into FaceApp because of its Russian origins.
In a formal letter to the FBI Democratic Senate Minority Leader, Chuck Schumer said he was suspicious that the 'personal data uploaded by millions of Americans onto FaceApp may be finding its way into the hands of the Russian government.'
"I write today to express my concerns regarding FaceApp, a mobile software application headquartered in St Petersburg, Russia, that could pose national security and privacy risks for millions of U.S. citizens," Schumer said.
"In the age of facial recognition technology as both a surveillance and security use it is essential that users have the information they need to ensure their personal and biometric data remains secure, including from hostile foreign nations," Schumer added.
FaceApp is created by a Russian company called Wireless Lab, but they insist that they have no connections with the Russian government and do not share any information with them.
In reality, there are likely numerous apps on the average cellphone that are much more of a security risk than the FaceApp, they just happen to be based in San Francisco or London, and politicians don't really seem to mind much when it is happening in their own country.