The Leader of Isis Abu Bakr al-Baghdadi is Alive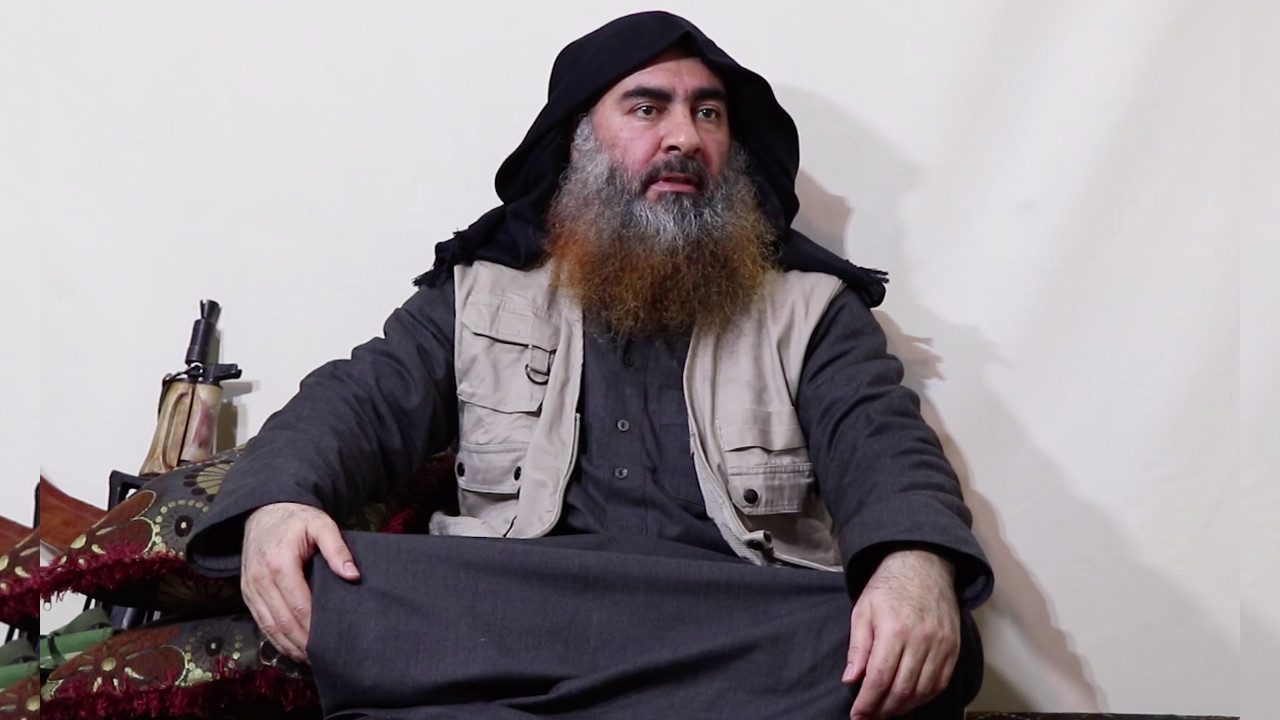 Today, the Islamic State released a video showing Abu Bakr al-Baghdadi, a man who has been believed to be dead for years.
Before his alleged death, Abu Bakr al-Baghdadi was recognized as the most wanted man in the world. His last public appearance was during a speech that he gave at the al-Nuri Mosque in Mosul in July 2014.
Due to his long absence, and numerous reports from United States intelligence agencies, the infamous Islamic State leader was expected to be deceased.
Last year, The Washington Post reported that there were "clues" that the Islamic State leader was alive.
"The evidence, while spotty and difficult to confirm, depicts a leader who has opted to make himself invisible, even within his organization — a decision that has drawn complaints from followers and arguably undercuts his ability to rally his beleaguered forces, terrorism experts say. But the intercepts and reports also suggest that Baghdadi has shifted his attention in recent months to crafting an ideological framework that will survive the physical destruction of the caliphate in Iraq and Syria," The report from the Post said.
Now, the world knows beyond a reasonable doubt that Abu Bakr al-Baghdadi is alive. In the video released this week, Abu Bakr al-Baghdadi can be seen sitting down next to an automatic rifle with a white sheet behind him. Three masked men can be seen sitting beside him in the video. Abu Bakr al-Baghdadi speaks for just under 15 minutes in a very calm and clear tone. His voice and expressions are not animated as one would expect from a radical leader.
The Atlantic reported that, "From the video we learn that Baghdadi is neither dead nor disabled. His condition was not a foregone conclusion: Russia announced in 2017 that they blew him to smithereens in an air-strike, and news reports claimed that he suffered a crippling spinal injury. The latter is still possible. Baghdadi doesn't stand up or gesticulate in a way that demonstrates a full range of motion. But this is not a Richard Simmons video, and we should not interpret too much from his physical modesty. His hands look a little anemic, and his ear appears to be abnormally wrinkled, like a wrestler's or a cardiac patient's. But overall he does not look like someone who has been hiding in a spiderhole."
Investigators know that the video had to have been recorded this month because of the global news events that are mentioned. He even praises the attacks in Sri Lanka, and once again takes credit for the blasts.
"Your brothers in Sri Lanka have healed the hearts of monotheists [ISIL members] with their suicide bombings, which shook the beds of the crusaders during Easter to avenge your brothers in Baghouz," he said in the video.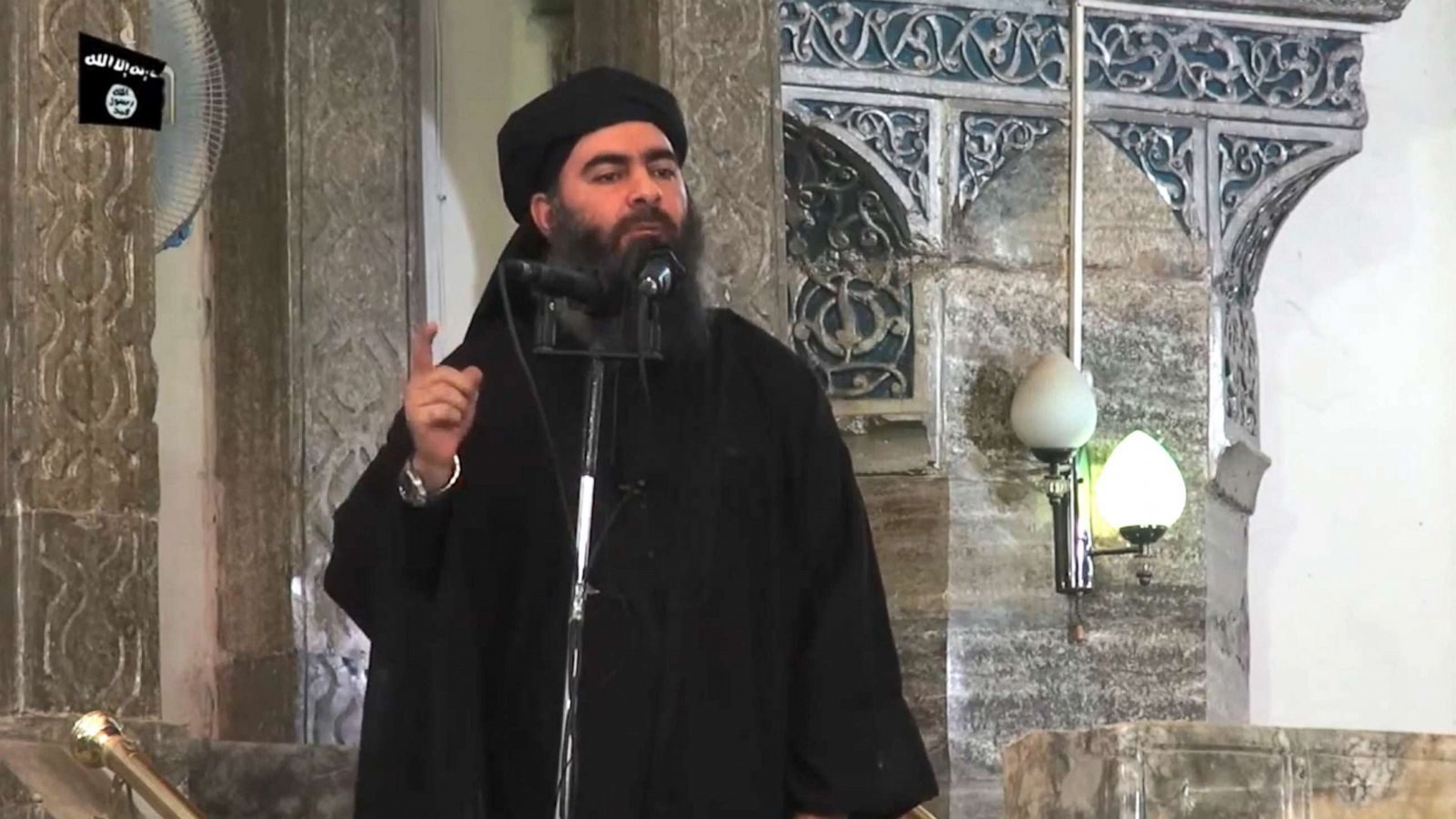 ISIS leader Abu Bakr al-Baghdadi has been rumored to have been wounded or killed several times in the past. Photo Credit: AFP
On 1 February 2019, the chief of the Intelligence Office of Iraq's Interior Ministry, Abu Ali Al-Basri, stated that al-Baghdadi never stays in one place at a time as he continues to sneak back-and-forth across the Iraq-Syria border. "We have information that he moved from Syria and entered Iraq through Anbar and then Salaheddine," Al-Basri said.
Fadhel Abu Rageef, a Baghdad-based political and security analyst, told Fox News that Baghdadi maneuvers without convoys or any attention-drawing security figures, and is instead only flanked by a couple of trusted loyalists – and neither he nor his associates have mobile phones or detectable devices.
"We think Baghdadi is in the Syrian desert at-large, wearing modern clothes, no mobiles, a simple car, and just a driver. Anyone around him is dressed in modern clothes," Rageef said.
It is likely that the elusive leader has come out of hiding after this long to give a rallying cry to his troops. As he mentioned in the video, the territories that were conquered by the Islamic State have all but been recaptured, and the group's control is diminishing by the day.
Abu Bakr al-Baghdadi is hoping for the Islamic State to be able to survive and continue to recruit even if they don't have any territory under the control of the caliphate.
© AnonLAB 2019