Walmart Shopper Gargles Mouthwash, Spits It back Into bottle Then Puts It back On Shelf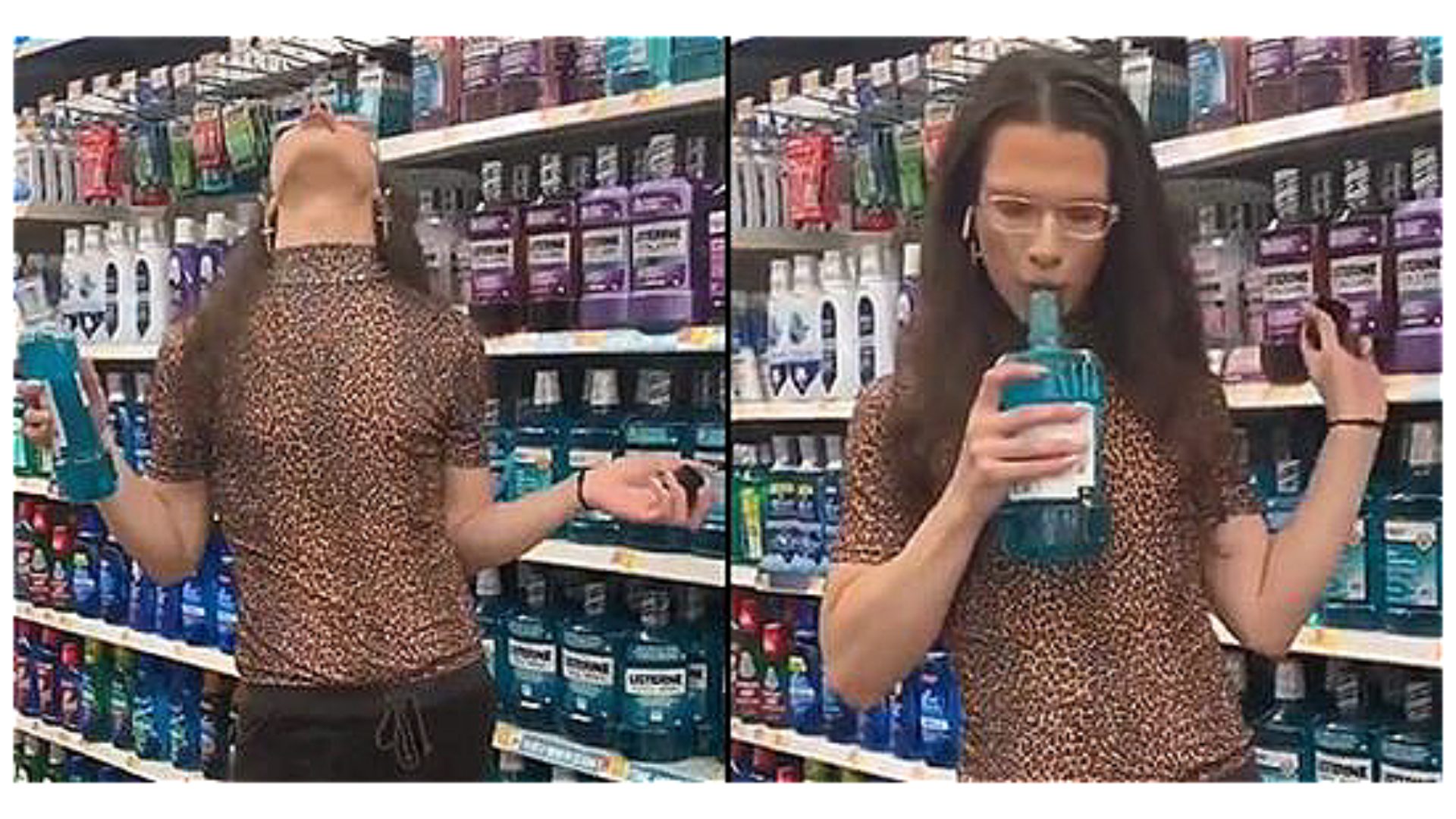 A Twitter user that goes by the name of Bameron Nicole Smith, was filmed in a grocery store, taking mouthwash off the shelf, using it and then returning it to the shelf for another unsuspecting customer to take later.
"Girl, it has been one musty f***ing morning. Mmm, nice and minty and fresh," Smith says in the video after returning the mouth wash. Smith then waves to the camera and says "thank you."
To make the prank even more disgusting, she spit the used mouthwash back into the container before returning it to the shelf.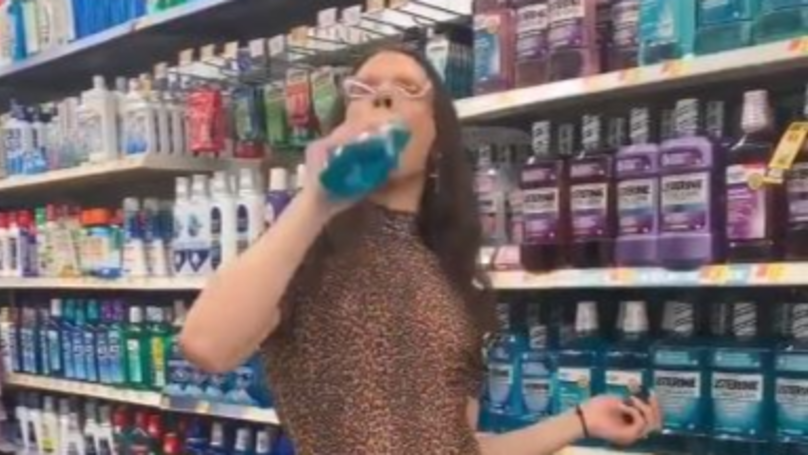 Photo: Screenshot
The original video was posted to her Twitter page with the caption, "you b***hes with no 0ral hygiene could take a hint," and has gathered over 16 million views and over 21,500 likes, with some 7,000 retweets.
The footage was reportedly filmed in a Walmart location, but a spokesperson for the store did not have many details about the incident.
"We are investigating this incident. If someone tampers with a product and leaves it on the shelf, we will work with law enforcement to identify and prosecute those found responsible to the fullest extent of the law," a statement from the store said.
"I just love how this generation of want to be criminals is so dumb that they actually document their own criminal activities. Then these dumbasses act all surprised when the p0lice actually catch them," on commenter Tweeted.
"Honestly everyone should call the local police department for whatever state these people live in EVERY time you see a new video because this is getting out of control," another said.
However, it turns out that it could have all been a prank, because Smith later posted photos showing receipts and the used bottle.
This is very similar to another strange prank that occurred at a Walmart store in Lufkin, Texas. In that case, a teenage girl recorded herself opening a box of ice cream, licking the top of the ice cream and then putting the container back in the freezer for someone else to buy.
The girl was later arrested, and all of the ice cream containers on the shelf were thrown away.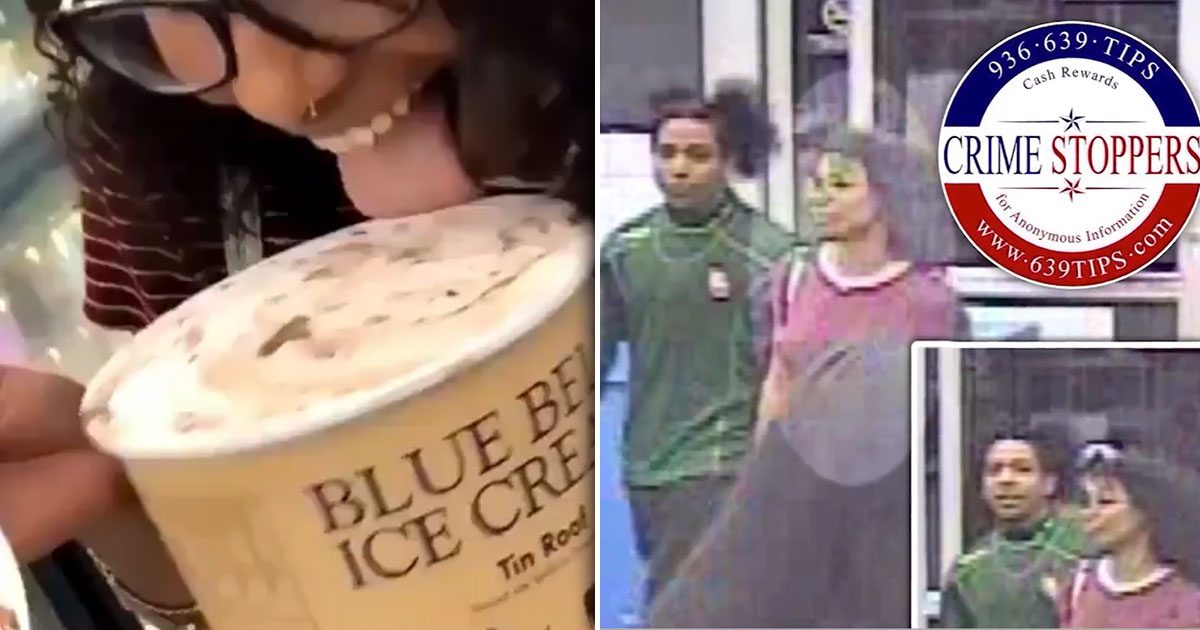 Photo Credit: Crime Stoppers