A Dozen Lives Lost In Tragic Mass Shooting In Government Building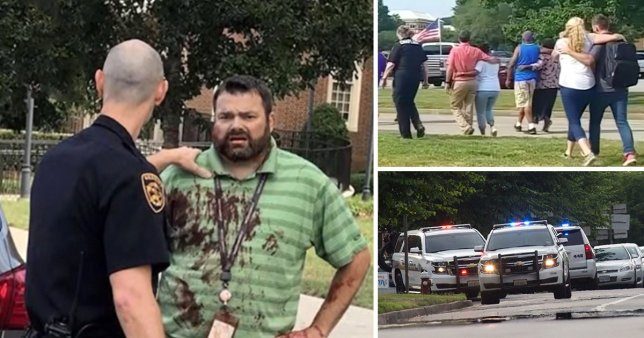 12 people were killed and at least 4 others injured in a horrific shooting, on Friday afternoon, in a Virginia public works building. The shooter was reportedly a longtime city employee who was identified as DeWayne Craddock.
According to local police, one officer was shot, but he was not injured because the shot hit his bulletproof vest.
Mayor Bobby Dyer called the shooting, "The most devastating day in the history of Virginia Beach."
"The people involved are our friends, co-workers, neighbors and colleagues," the mayor said.
Eleven of the 12 killed were city employees. The other was a contractor who was there to fill a permit, according to City Manager Dave Hansen.
A Virginia government source briefed on the investigation told CNN the shooter was a "disgruntled employee," but no other information about a possible motive has been revealed to the media.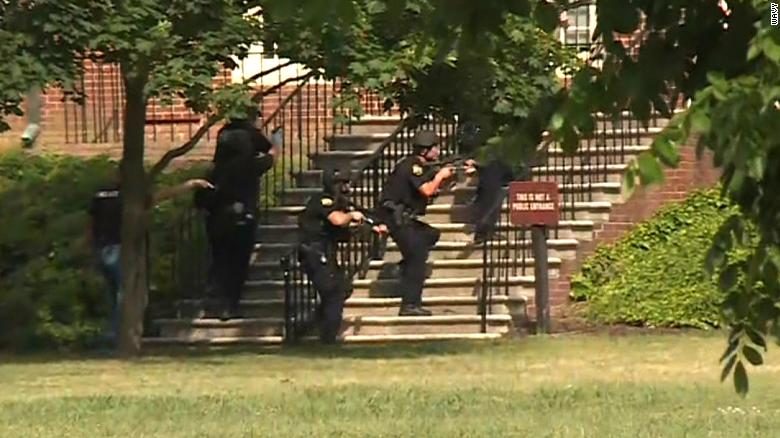 Four officers were the first to respond to the scene, Virginia Beach Police Chief James Cervera said. Photo Credit: CNN
Joseph Scott, a co-worker that spoke to the shooter earlier in the day, says that he was not very talkative.
"He was at the sink, brushing his teeth like he always did. I used the bathroom and walked up and was washing my hands, and I said, 'How are you doing?' He said he was doing OK," Scott explained.
"I asked, 'Any plans for the weekend?' And he said, 'No.' And I said, 'Well, have a good day,' and he said the same to me. And it was no more than that," Scott said.
Scott told CNN that he always believed that Craddock was a good person who just kept to himself.
"When we were together, we would talk about family, friends, things that we were going to do, trips we were going to take and things like that," Scott said.
This event marks the most deadly mass shooting of the year in the United States and the worst in Virginia Beach history. The last time that the area saw a tragedy like this was on June 30, 1994, when four people were killed at the Witchduck Inn.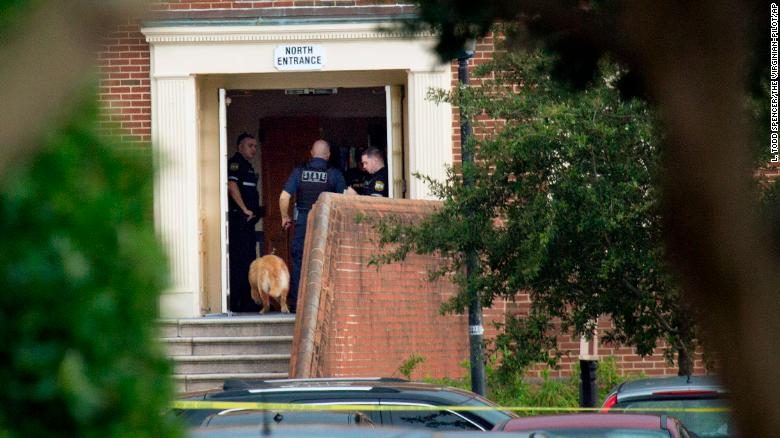 Police work the scene where eleven people were killed and six injured during a mass shooting at the Virginia Beach city public works building on May 31, 2019. Photo Credit: CNN
According to the Virginia Pilot, shots rang out just after 4pm when employees at the building were getting ready to leave for the weekend. The shooting occurred in a section of a government building that held roughly 400 workers.
Craddock was still an employee at the time of the shooting and entered the building casually like it was a normal day of work. However, Craddock came armed to work that day, with a .45 caliber handgun that was equipped with a sound suppressor. He even shot one of the victims in a car as he was entering the building. It has also been reported that he was carrying a rifle.
When police arrived on the scene, a gun battle broke out between the gunman and the authorities. Eventually, one of the officers were able to land a shot on Craddock, but they were able to arrest him alive.
Police Chief James Cervera said that officers on the scene were able to provide first aid for the suspect after he was shot.
"Even though he was involved in a long term gunbattle with these officers when he went down, they did what cops do and they rendered first aid to this individual," Cervera said on Friday.
CNN reported that the suspect is thought to have purchased the firearms legally.
On Friday evening, Virginia Gov. Ralph Northam, made a statement expressing condolences for citizens who lost friends and loved ones.
"That they should be taken in this manner is the worst kind of tragedy. Their families are facing painful loss and grief. They each leave a hole and a family in their neighborhood, in this community and in our Commonwealth," Northam said.
Virginia Sen. Tim Kaine tweeted that he was devastated by the news.
"My heart is with everyone who lost a loved one, and I'm praying for a swift recovery for all those who have been injured," he said.
Sen. Mark Warner wrote: "Praying for all involved as we learn more."
Below is the most recent update from Virginia Beach officials:
© AnonLAB 2018