Facebook, WhatsApp, Instagram and Twitter Users Reporting Major Problems Worldwide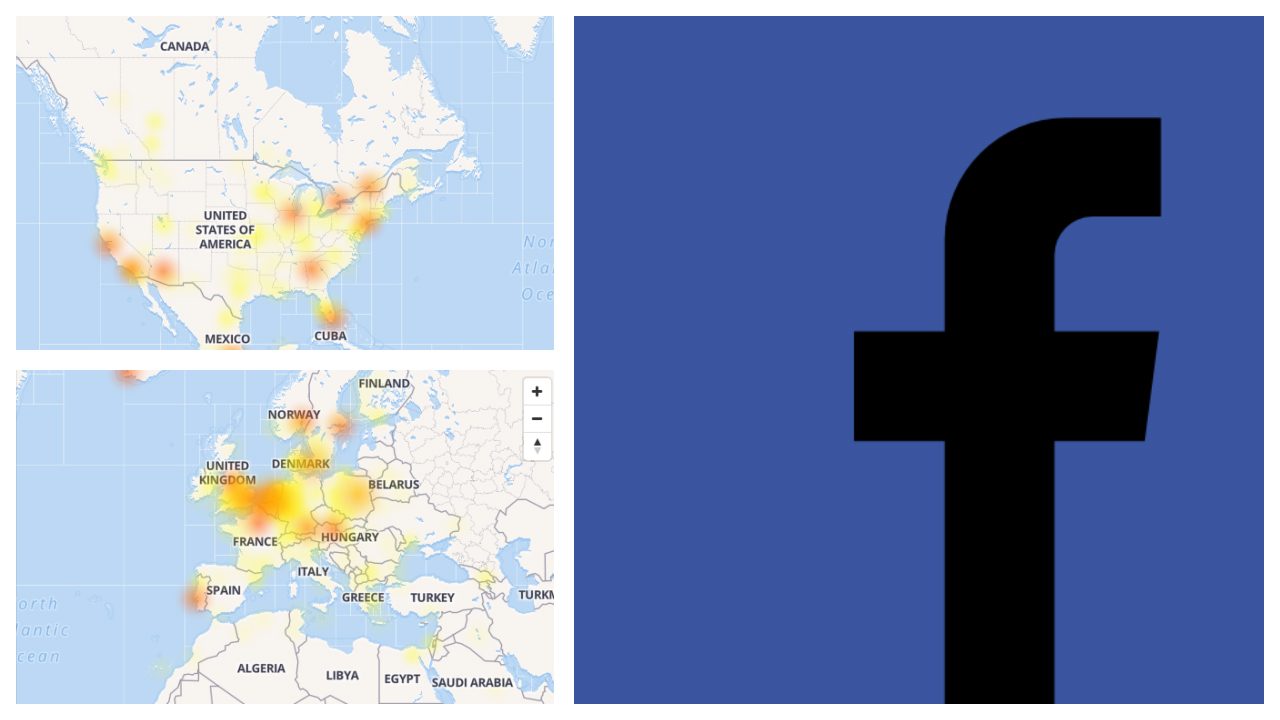 Large portions of the internet experienced outages today, as all of the major social media websites reported major problems. Users for both Instagram and Facebook were having trouble uploading images, and the messenging app WhatsApp was also having similar issues.
This makes sense considering that all 3 apps are owned by the same company, and must share server and cloud space.
Oddly enough, even though these issues were reported all over the world, they did seem to be largely localized to hotspot areas. It seems that the worst area affected was the east coast of the US, according to the tracking website Down Detector.
A similar outage happened in March, and at the time it was said to be the biggest outage in the history of the internet.
After the previous outage, Facebook told its users, "As a result of a server configuration change, many people had trouble accessing our apps and services. We've now resolved the issues and our systems are recovering. We're very sorry for the inconvenience and appreciate everyone's patience."
Downdetector said that they processed about 7.5 million problem reports from end users over the course of the previous outage, but it is not clear how many were affected by this most recent issue.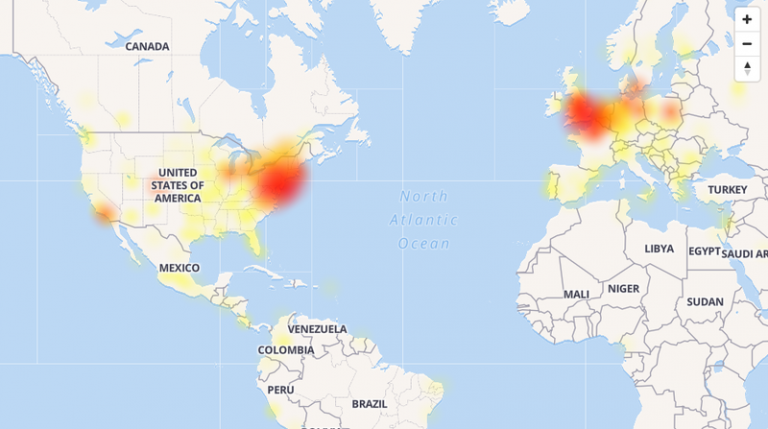 Internet outage hotspots. Photo Credit: Down Detector
These large outages show a major vulnerability in the idea of having multiple large websites sharing the same servers. Yesterday, significant portions of the internet were down for a short period because the hosting service CloudFlare released a faulty software update. As a result, all of the websites that were hosted by CloudFlare were temporarily inoperable.
However, today it seems that something more complex may be happening, as Twitter is now reporting problems as well. There aren't any known connections between Twitter and Facebook that would explain this odd coincidence. At the time of publishing, many social media users are still experiencing problems uploading photos and viewing their newsfeeds.