Hackers Release "9/11 Papers" to the People, Claim Leaks Will "Burn Down" Deep State
We recently reported that a hacker group known as the Dark Overlord threatened the release of 18,000 documents related to the legal proceedings surrounding figures considered suspicious in the bigger picture of September 11, particularly thought to regard the unusual insurance policy secured over the buildings before they were brought down.
Now, the hacker group released decryption keys for 650 documents, that seem to be genuinely related to 9/11. They are demanding ransom, to not leak any more sensitive documents, but they released these because ordinary people purchased them with bitcoin. 650 documents isn't even a fraction of the 18,000 documents related to the events of 9/11 that they apparently successfully stole from law firms, government agencies and insurers.
A 10 GB load of data, the Dark Overlord group threatened to release it unless the firms that were hacked paid a ransom via bitcoin, an unspecified sum. Then on Wednesday, they announced a "Tiered compensation plan," in which bitcoin payments could be made to them by the public, so they can unlock the documents and read them, themselves.
(Image credit: truthuncensored)
Debating the morality of the hacker group is like a Rubik's cube if you know about the shady dealings that may have taken place behind the scenes before 9/11.
The group released 650 documents because they reportedly received over $12,000 in bitcoin, just enough to unlock what they call "layer 1," and several "checkpoints."
To make it much more interesting, they divided the documents into 4 layers. This is the first one, and the group says "each layer contains more secrets, more damaging materials… and generally just more truth."
If the people deserve to know what happened that day because lives were lost and things happened as a result, then this group would be providing an arguably necessary service to them, to give them the documents, in exchange for a payment, supporting them for the risk and labor necessary to uncover the info.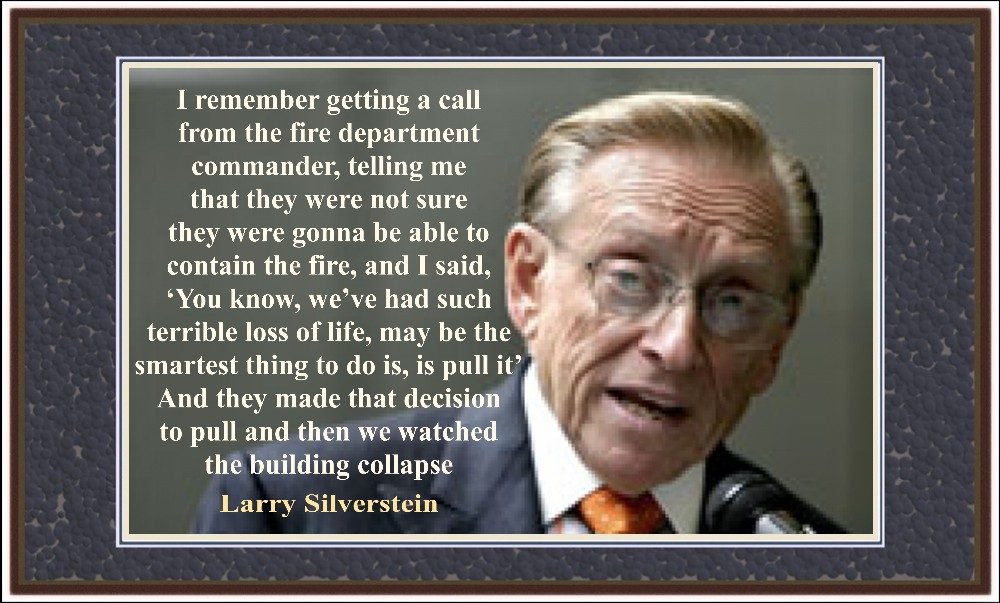 (Image credit: veteranstoday)
Of course nobody's character is black and white, regardless of who retrieved the documents, it sounds like a lot of this is information people deserve to know. It has been reported that the group offered to sell the documents to anybody, from what they call terrorist groups, to foreign governments, to media outlets. RT approached them for a comment, and they asked for some money to provide them with exclusive access to the papers.
"They were willing to sell those documents to me. So it's all about money for them," Michelle Greenstein, RT America correspondent said.
The people in power have too much pride to openly buy those documents. If something happens to mysteriously make them unavailable to the public, they probably made a payment from behind the scenes.
Regardless of the motives of the people who retrieved the documents, they did everyone a favor. It was reported that the Layer 1 documents they just released don't have all that much surprising info, but people are examining them closer and posting things like this.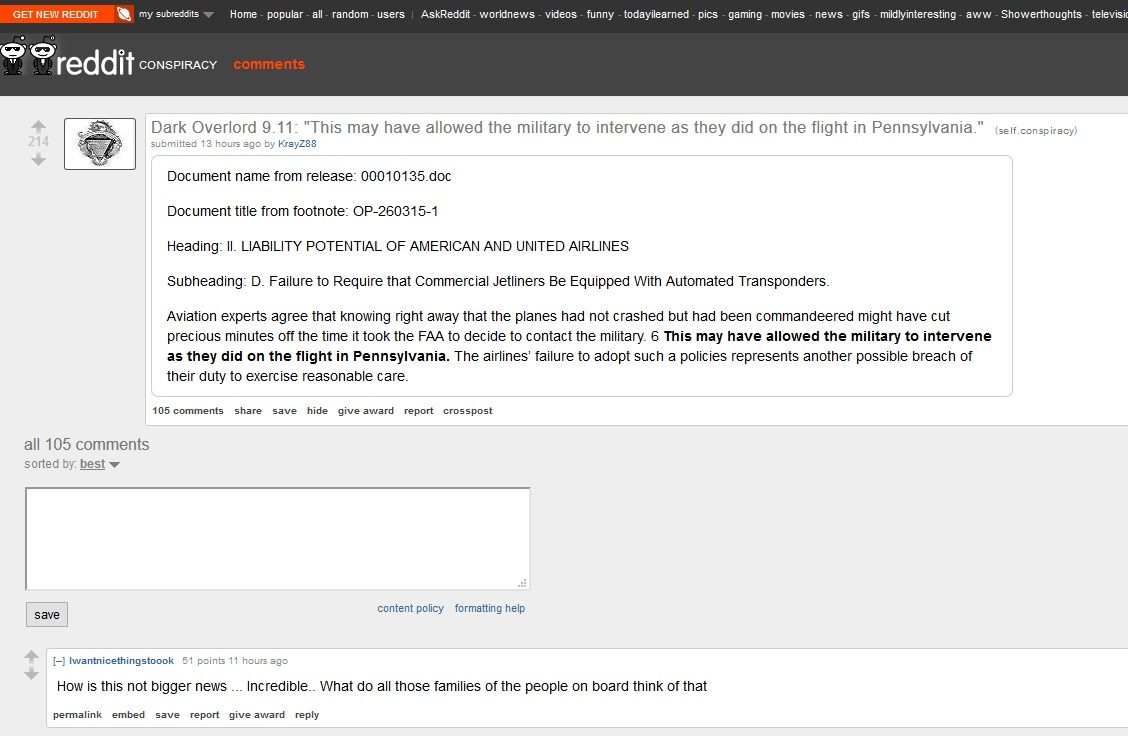 (Image credit: reddit)
A very interesting debate was sparked in the comments of a thread about the leaks, debating how the cell phone conversations from inside a plane on 9/11 could not have realistically happened.
One comment reads: "this is the real reason they banned cell phone use on planes. it doesnt interfere with equipment, it just doesnt work.
they are afraid if millions of people fly every year and see how crappy cell service is on planes, the whole 9.11 narrative falls apart when they realize most of the calls are fake. they would probably get cut off every few seconds as they switch towers constantly at 500 miles per hour from 25,000 feet."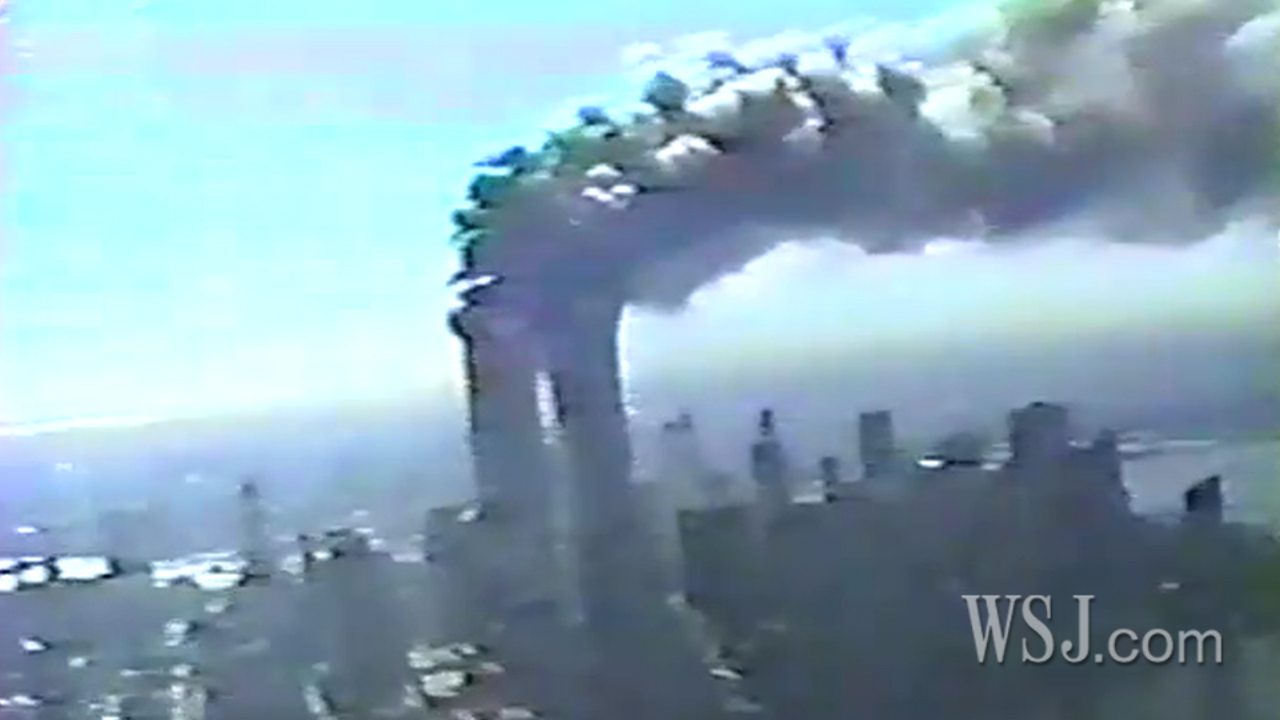 (Image credit: wsj)
To which another person replied: "Planes then had phones in the head rests in front of you. You would swipe your credit card on the receiver and then make a call. Calling from a plane in 2001 was possible unlike today but you had to pay out the ass to do it."
Then, another comment pointed out: "Flight 93 did not have those phones, and the 9/11 commission report states that all the calls came from cell phones."
Another person explained that they used to take flights in the Northeastern US at that time, and there was no way cell phone reception could have been present inside the airplane over that area on September 11.
So what does this prove? Simply starting the conversation can get people thinking, and everyone thinking is a great, great thing.