How To Find Out If Someone Has Been Stalking You On Facebook
There are plenty of creepy people on Facebook these days, but there are ways to see if someone is stalking you on the social media platform. There are some very obvious signs, like getting a friend request from a total stranger. However, what is even more creepy is getting a friend request from someone who may have seen you out in public. This could be the sign of a true stalker, because it takes a lot of effort to hunt someone down on Facebook without knowing their name or having any mutual friends.
It can be hard to spot these requests though, because there are so many spam accounts on Facebook who aren't even real. Earlier this year it was reported that the social media website got rid of over a billion fake accounts just in the second half of last year.
Pay attention to your friend requests
See who is at the top of your friend list
Notice who reacts to old photos
Check out third party apps that tell you who is stalking
One quick tip to see who has been viewing your Facebook profile is to look at your entire list of friends. The profiles that are displayed to you are not random but are selected by an algorithm that shows your friend's profiles based on a variety of factors, including how much they look at you.
However, regularly seeing a person at the top of your friend's list is not a guarantee that you are dealing with a creep, because perhaps you just post content that they enjoy. Something that should concern you is if someone is regularly commenting and reacting to your old photos. This is a bit of an obvious stalking sign, because they would usually have to seek these photos out.
Facebook Founder and CEO Mark Zuckerberg Allen & Company Sun Valley Conference, Idaho, USA – 14 Jul 2017 / Photo Credit: Rob Latour/REX/Shutterstock
After years of dealing with problems from hackers and stalkers, Facebook has implemented some new measures to help make the website more secure. There are now warnings that will be sent to your email letting you know if someone has tried logging into your account. Active Sessions is another option which allows you to see a comprehensive list of where and when your account is signed in. It also allows you to see what device was used.
There are also third party apps that can help you out, but they carry with them a privacy risk, since they take some of your personal information for the service.
News emerged recently that Facebook fired a security engineer who was accused of using his access to the website's data to stalk women online. In a statement to the BBC, Chief security officer Alex Stamos said, "We quickly investigated this situation and immediately fired the person."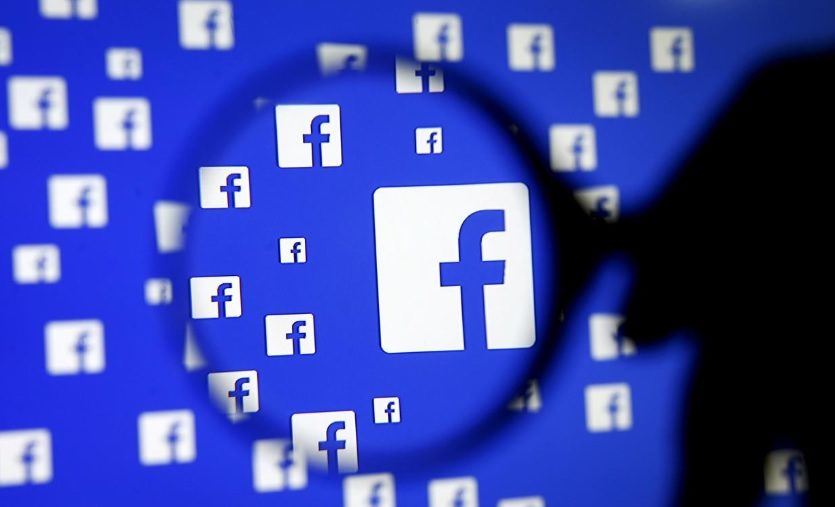 FILE PHOTO: A man poses with a magnifier in front of a Facebook logo on display in this illustration taken in Sarajevo, Bosnia and Herzegovina, December 16, 2015. / Photo Credit: REUTERS/Dado Ruvic/Illustration/File Photo
"It's important that people's information is kept secure and private when they use Facebook. It's why we have strict policy controls and technical restrictions so employees only access the data they need to do their jobs – for example to fix bugs, manage customer support issues or respond to valid legal requests. Employees who abuse these controls will be fired," Stamos added.
The best piece of advice is to be extremely careful about any private information that you post on Facebook, or anywhere else online for that matter. Hackers and stalkers usually don't have to work very hard to find personal information on people, because so many of us make our personal details public on social media. There is also the simple tip of making your profile on Facebook private, and setting your posts so only friends can see them. This can make it harder to find new friends, but it will also make it more difficult for people to stalk you.
It was also reported this week that Facebook may soon agree to 20 years of oversight of its privacy policies and practices by the US government. According to Reuters, several U.S. lawmakers have criticized aspects of a potential agreement between the FTC and Facebook that would elevate oversight of privacy policies and practices to Facebook's board of directors and require the social media company to be more aggressive in policing third-party app developers.
© AnonLAB 2019