Shooting Reported at Trump Beach Resort In Florida
Shooting at Trump International Beach Resort / Photo: Associated Press
A shoot-out occurred this Sunday at the Trump International Beach Resort near Miami
Rapper NBA YoungBoy was reportedly involved in the shooting
YoungBoy's girlfriend is said to be one of the victims
Rumors suggest this was an assassination attempt on the rapper's life
Details are still emerging in a shoot-out this weekend outside of the Trump International Beach Resort in Sunny Isles Beach, near Miami. Thus far, it has been reported that at least one man was killed and two others wounded in the incident, but more victims are possible. According to witnesses, the shots first rang out around 1:30 p.m, when two groups got into an altercation outside of the resort.
Shooting at Trump International Beach Resort / Photo: Associated Press
In the hours since the shooting, it was reported that this was a shootout that involved the security team of a rapper. The man who was killed was reportedly an innocent bystander, an employee of the nearby Hertz Rental Car, who was caught up in the crossfire. Another 19 year old woman was wounded and transported to Aventura Hospital and Medical Center, but her condition is unknown. It was reported that she was Kay Marie, the girlfriend of rapper NBA YoungBoy. NBA YoungBoy was scheduled to perform Sunday at the Rolling Loud music festival in Miami Gardens, and witnesses say that he was one of the people involved in the shootout.
Police are asking local residents to keep an eye out for a silver GMC Yukon with Florida tags that read "BNE 3360." Police have said that they have three suspects in the case, and two of them have been brought into custody, but one of them is still at large. Police have warned that the suspect is said to be armed with an AK-47s and several handguns.
According to Aventura police, there were multiple shootings in the area that are believed to be connected.
"An incident happened in Sunny Isles. We are working with investigators to see if they are related. Neither indicates a hate crime or terrorist event," Aventura police said in a statement.
An unsubstantiated theory on TMZ suggested that the man who died shot the rapper's girlfriend, and was then shot and killed by the rapper's security team. While there has been no evidence released that supports this theory yet, it is the most plausible theory that has been suggested so far.
Some eyewitnesses say the shooting was an attempted drive-by but several other witnesses are saying this was a road rage incident.
Since this story is breaking, news media outlets are rushing to get the best scoop, but in the process, they are publishing conflicting reports. Some sources are suggesting that NBA YoungBoy was one of the victims in the shooting, but other sources are insisting that he is alive and well and was not even injured in the incident. Likewise, reports of the rapper's involvement in the shooting have been conflicting also, with some sources suggesting that he was one of the shooters, and others saying that he was just a bystander.
Some sources have reported that the rapper and his bodyguard were arrested after the shooting.
DJ Akademiks revealed on Twitter that the shooter sprayed NBA YoungBoy's vehicle with an AK-47 style weapon. The Baton Rouge rapper's bodyguard then chased down the shooter and shot him in the head killing him on the scene, according to Urban Islandz.
"They are now saying the girl who got shot who was with NBA Youngboy was 19.. and he's detained. Also police detained NBA Youngboy security who went after and killed the person who sprayed NBA Youngboy vehicle with what cops think was a AK 47 type gun," AK tweeted.
It is hard to tell exactly what happened from the reports that are available so far, but it certainly seems that this was an assassination plot to kill NBA YoungBoy.
NBA YoungBoy is an American rapper, singer and songwriter who is best known for his song "Outside Today" which has peaked at number 31 on the Billboard Hot 100 chart. His other songs include "Valuable Pain", "Slime Belief" and "Genie". He released his first mixtape, Life Before Fame in 2015. A string of other mixtapes followed including Mind of a Menace, Mind of a Menace 2, and Before I Go.
In November 2016, U.S. Marshals arrested YoungBoy before a concert in Austin, Texas, accusing him of jumping out of a vehicle and opening fire on a group of people on a South Baton Rouge street. YoungBoy was charged with two counts of attempted murder. YoungBoy was in jail from December 2016 to August 2017 for attempted first-degree murder.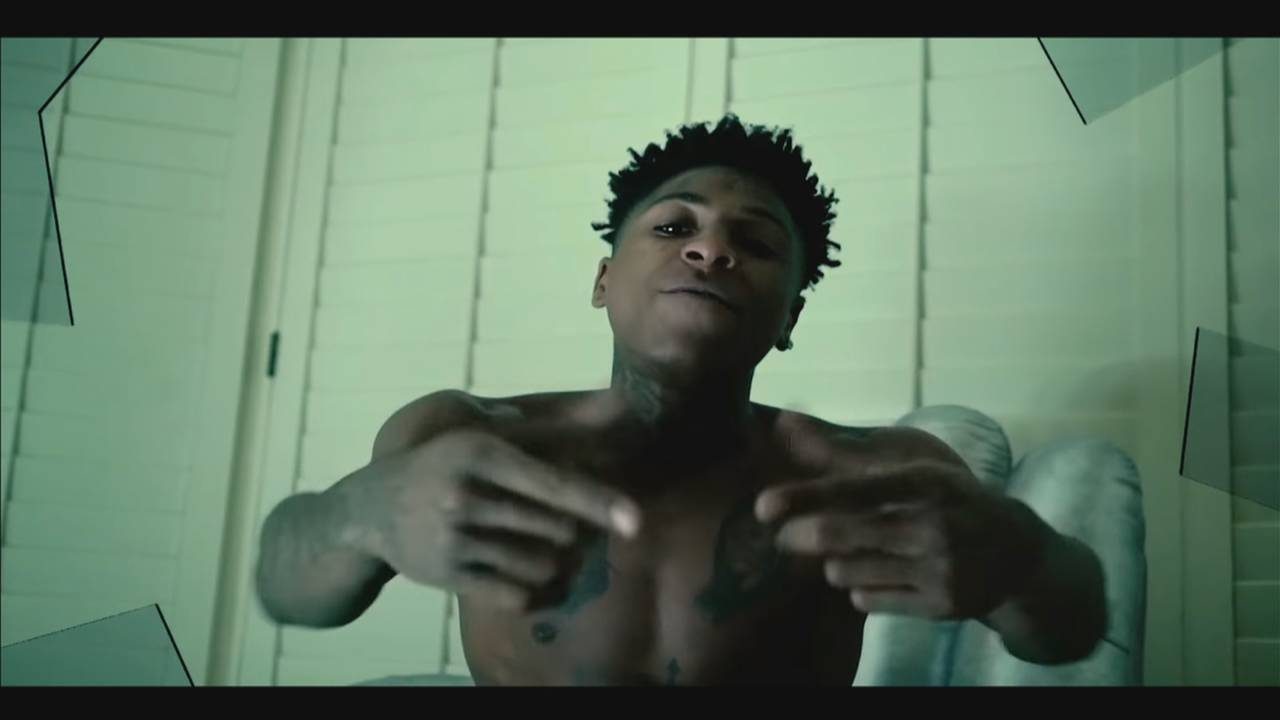 Rapper NBA YoungBoy © AnonLAB 2019