Woman Breaks World Record For Longest Plank At 4 Hours 20 Minutes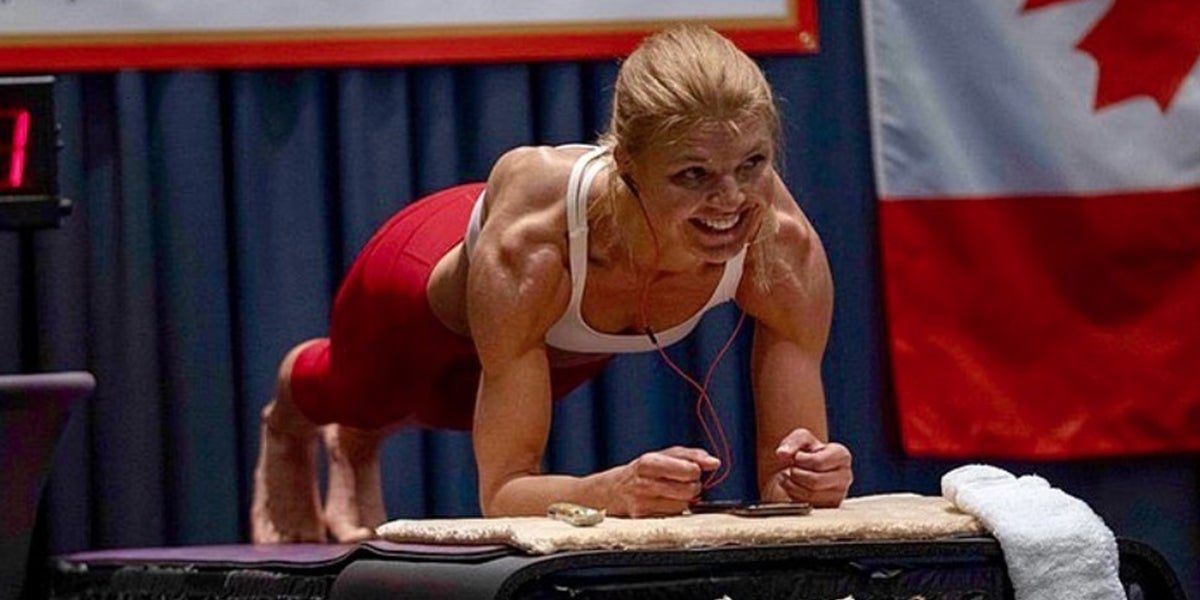 A Canadian mother has earned a place in the Guinness World Records for holding a plank for over four hours. Yoga instructor Dana Glowacka broke the record with a total of 4 hours and 20 minutes.
The previous world record was held by Maria Kalimera, who was able to remain in position for about 3hr 31 minutes. No one has been able to break that record since it was set in 2015, until now.
Glowacka has had years of training, especially through her yoga practice, but in preparation for setting the world record, she contacted George Hood, the 2014 male holder for the longest plank.
Glowacka said that she was involved with "long training sets each day, with a vision to be the best I can and make my son proud".
She explained that this level of skill was not achieved overnight. In fact, the first time she tried to plank she only lasted five minutes, but her trainer believed in her, and told her to keep going.
"Once I did, he helped me accomplish 2 hours and 25 minutes in one set," she said.
She got her chance to set the record on May 21st, at the International Plank Marathon in Naperville in Illinois.
Dana said that it was encouraging to have so many people in her corner.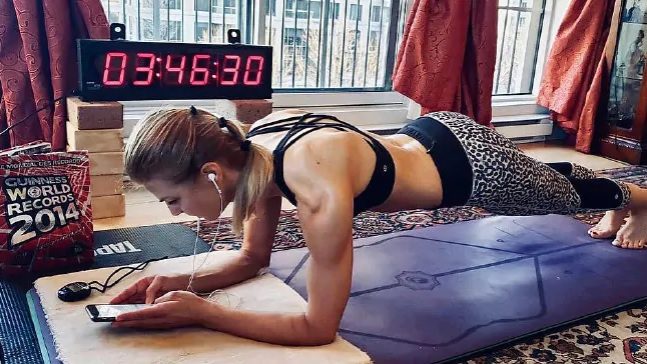 Dana Glowacka beats world planking record Photo Credit: Instagram
"Family and friends and so many supporters, near and far, helped me to hold strong till the finish line," Glowacka says.
When arriving at the competition, she knew she had what it takes to beat the record. While in training, she was able to achieve a plank of 4hr and 1min, which surpassed the world record by roughly a half hour. This also means that her time at the competition was her own personal best, by 19 minutes.
Glowacka encouraged her fans to pursue their dreams in a post before beating the record.
"Just do it, do it right, train for it, and believe in yourself … for a stronger, healthier and happier life," she said.
Dana Glowacka casually held plank for 4 hours and 20 minutes. Photo Credit: Instagram