Julian Assange Struggles To Remember His Own Birthday Due to Prison Treatment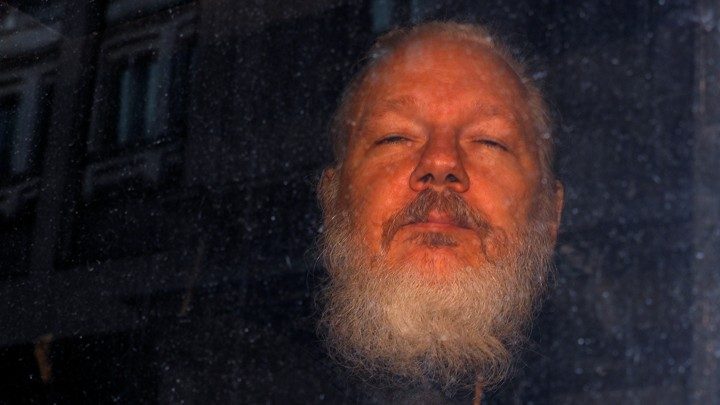 Wikileaks founder Julian Assange has been in very bad health since his removal from the Ecuadorian embassy earlier this year, and now it seems that his situation has deteriorated even further during his time behind bars. Earlier this week, Assange appeared in a London court to argue for an extension in his case, which he hoped would eventually allow him to further fight his extradition to the United States. Assange and his lawyers have cited numerous violations on the part of the United States government, who reportedly hired a Spanish security firm to spy on him during his exile in the Ecuadorian embassy and his incarceration.
Compelling evidence has come forward that the Spanish firm, identified as "Undercover Global," was not only spying on Assange but also on his lawyers and therapists as well. In addition to his health concerns, this constant surveillance has made it even more difficult for Assange and his team to prepare a sufficient case for his defense. He told the judge that he "can't think clearly" under these conditions, leaving many supporters wondering about his wellbeing.
Courtroom Sketch
Assange and his attorneys also argued in court this week that the British government should not be allowed to extradite him to the United States because he is a political prisoner. However, despite these numerous legitimate reasons to give Assange an extension, the judge in the case determined that the case should go ahead and proceed as scheduled, in February of 2020.
At the end of the hearing, the Judge asked Assange if he understood that he would not be granted the extension that he requested. Assange responded by saying that he did not understand anything about the case, and did not understand how he could be expected to put together a defense under his current conditions.
Authorities are holding Assange at one of the worst facilities in the country, a place called "Belmarsh," which has been compared to Guantanamo Bay. The conditions at the prison have reportedly taken a huge toll on Assange, and the differences were obvious when he appeared in court this week. Assange appeared very pale, thin and weak while he was on the stand, and had trouble forming sentences. During one exchange with the judge, Assange was asked to confirm his date of birth for the court record, but struggled to remember his own birthday.
Assange is still facing charges from the US for conspiring with Chelsea Manning to release classified information. He could spend the rest of his life in prison if convicted of the Espionage Act charges related to the case.
Earlier this year, Assange was indicted by the US government on 17 new charges under the Espionage Act, which could result in a life sentence.
Chelsea Manning is currently behind bars for refusing to testify in the Assange case, but now her lawyers are arguing that she should be released, especially if no further charges against Assange are being pursued.
Moira Meltzer-Cohen, an attorney for Manning, told Politico that Manning is being coerced into compliance.
©2019 AnonLAB