Man Caught Masturbating In Middle Of Gym Watching Woman Do Squats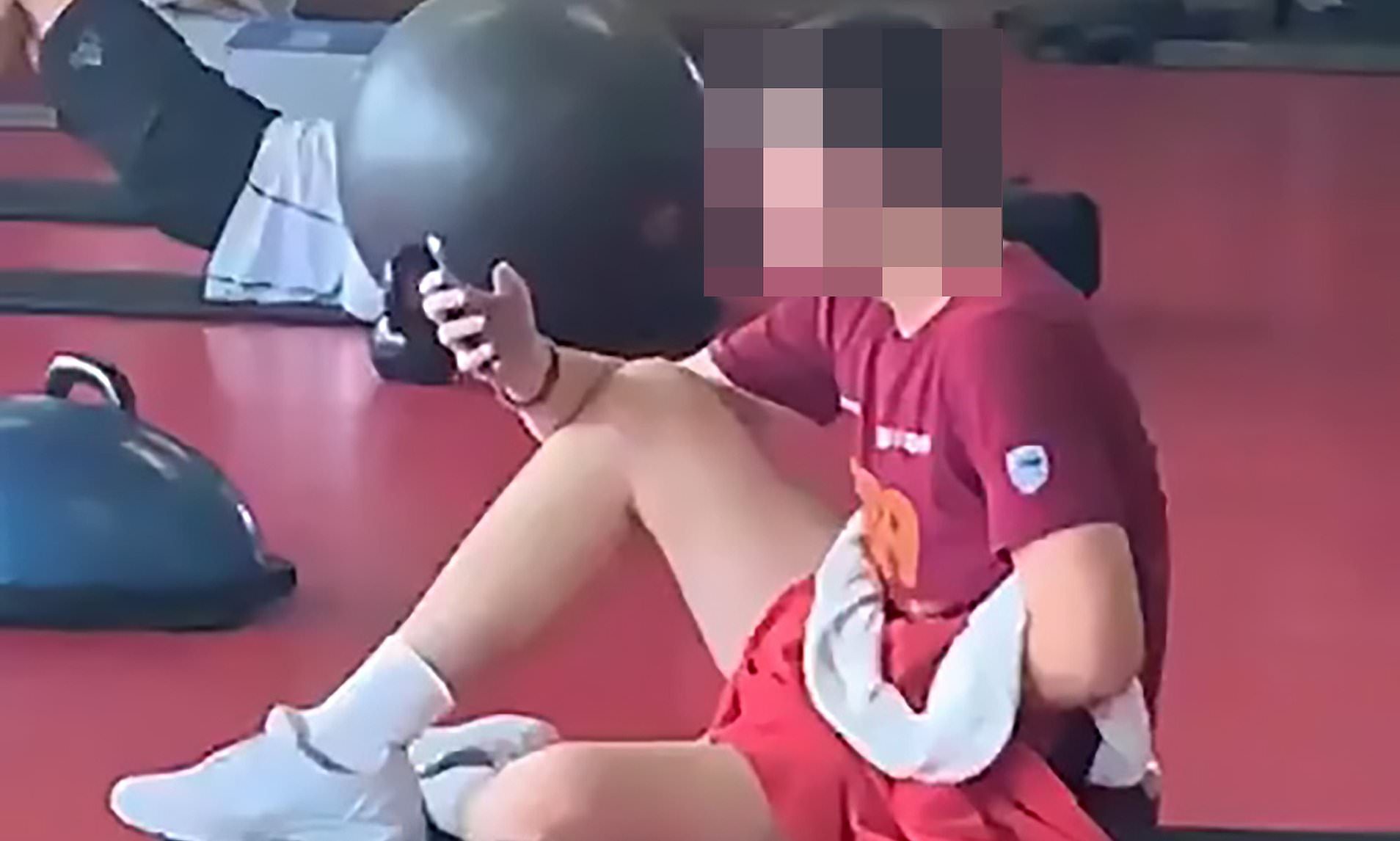 A man was banned from Virgin Active Gyms for life after he was caught masturbating at one of the gym locations in South Africa while he was watching a woman doing squats.
The pervert was also filming the woman as he sat in the middle of the gym with a towel covering his lap as he did the deed.
The woman seemed completely unaware of what was happening, but the man was spotted by other onlookers at the gym.
After the pervert was caught, he was banned for life and the company says that they will be pressing charges against him. There were many other people at the gym who were nearby during the incident, many of them unaware of what was happening right next to them.
Another person at the gym filmed the man's actions and shared the post to social media.
"I want this man's face to go viral. This was at the Virgin Active in Stellenbosch. Absolutely abysmal behavior," a caption for the post read.
A spokesperson for Virgin Active released a statement to the media that read, "Virgin Active is aware of a video circulating on social media and WhatsApp. Our clubs are shared spaces and we will absolutely not tolerate depraved behavior. We commenced our investigation as soon as we received the video."
Virgin Active's Carla White later said that the company would be pursuing criminal charges against the predator.
"As soon as we received a copy of the video, we commenced an investigation and discovered who he was and got his detail and took action immediately by canceling his membership and banning him for life from any Virgin Active and we are currently pursuing criminal charges against him," White said in a statement.
"Our clubs are shared spaces and we will absolutely not tolerate depraved behavior," she added.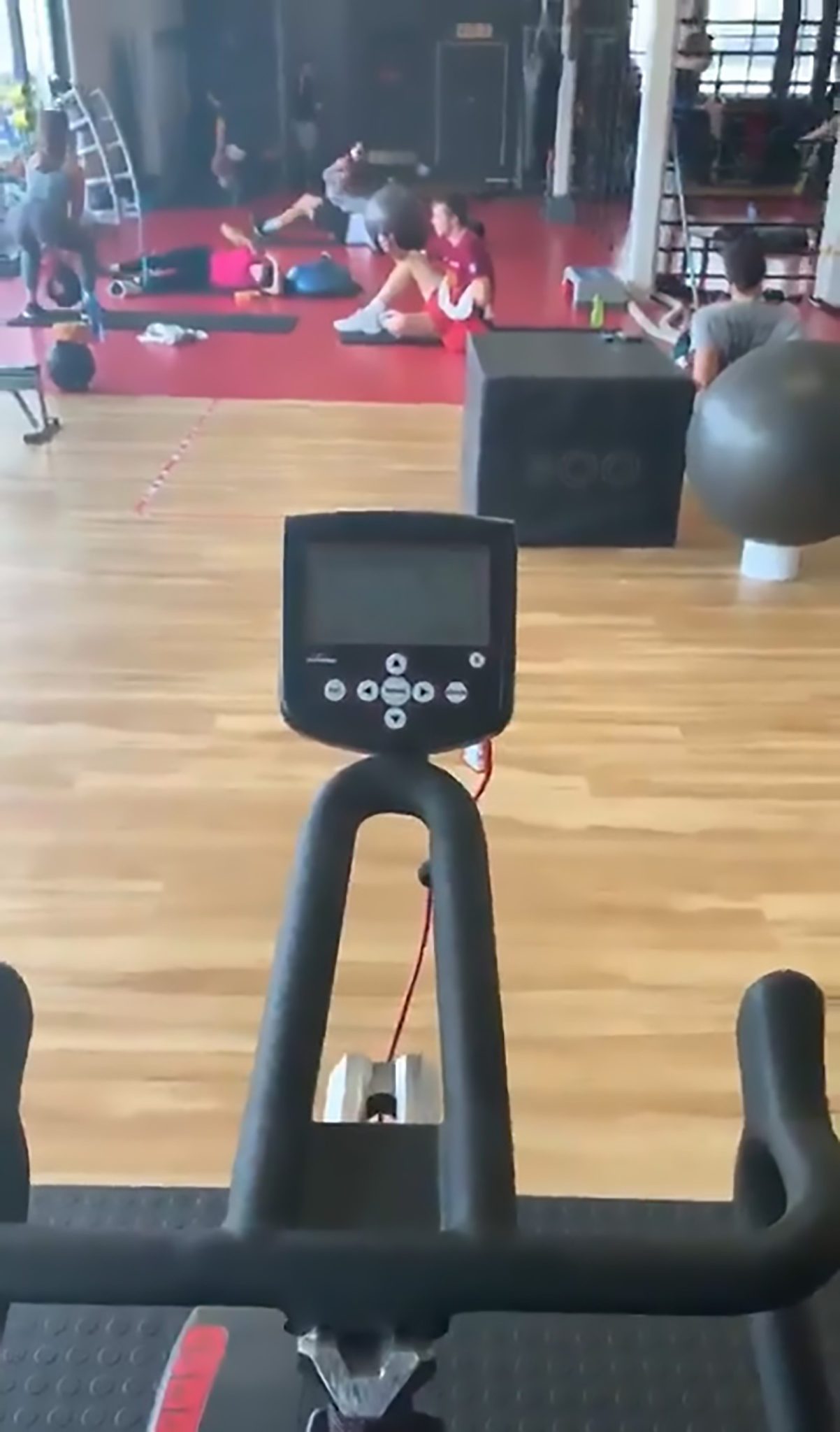 A pervert was filmed masturbating in the middle of a gym, reportedly while watching a woman do squats. The predator has been banned for life from Virgin gyms after the incident / Photo Credit: Twitter
Experts believe that this man is seriously mentally ill and could be dangerous.
Clinical head of My Sexual Health and clinical sexologist Dr. Elna Rudolph told Sowetan Live that this is one of the most extreme acts of exhibition that she has seen.
"He might be doing it in public to find pleasure because he might not find it arousing to masturbate in a private space. This can happen especially when someone feels that they don't get enough attention. On the other hand, he might be having an impaired mental capacity or he might be having a compulsive behavior that just cannot be controlled," Rudolph said.
A similar situation occurred at a gym in Manhattan, New York, according to a lawsuit filed last year. According to the lawsuit, it was 3 men who disrobed and began pleasuring themselves while another man was in a steam room at the same time.
The victim described the scene to the Post, saying that, "I'm relaxing, I'm sitting in the corner, it's very meditative. The steam clears . . . And I look across from me. This gentleman, sitting pretty close, his towel is open, his legs are spread and he's looking right at me, and the guy next to him was rubbing [the man's] inner thigh. He's looking right at me, his towel's off and he's masturbating."
The victim alleged that this was not an isolated incident, but a recurring problem that the gym knew about for many years.
In a conversation with the victim, the manager of the gym reported said that, "It is a problem, and it's something that every gym in New York City, not just Equinox, has an issue with."
A spokesperson for the gym said that they "thoroughly investigate" any complaints that might come in "and did exactly that in this case."
"We maintain a zero-tolerance policy for any inappropriate behavior in our clubs," the spokesperson added.
Many commenters have raised concerns about public gyms being a safe place to go, especially for women. Many women responded to the post saying that this type of behavior scares them away from the gym. According to many commenters, creepy men at gyms are a serious problem all over the world.
© AnonLAB 2018