Mexican Government Deploys 15,000 Troops To US Border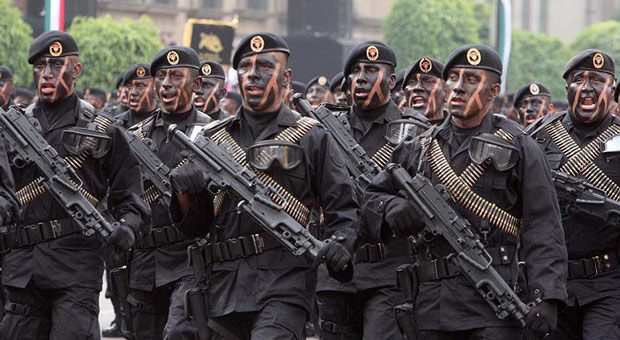 In a strange turn of events, the government of Mexico has announced the deployment of roughly 15,000 soldiers and National Guardsmen to the United States border.
Mexican Defense Minister Luis Cresencio Sandoval admitted in a press conference that government of Mexico is detaining anyone who tries to illegally cross into the United States from Mexico.
United States President Donald Trump has been putting immense pressure on Mexico to prevent the passage of migrants into the country through the countries neighboring border.
"We have a total deployment, between the National Guard and army units, of 14,000, almost 15,000 men in the north of the country. Given that (undocumented) migration is not a crime but rather an administrative violation, we simply detain them and turn them over to the authorities," Sandoval said.
Last month, Trump threatened Mexico with strict tariffs on all of their products if the country did not take action to reduce migration through the border.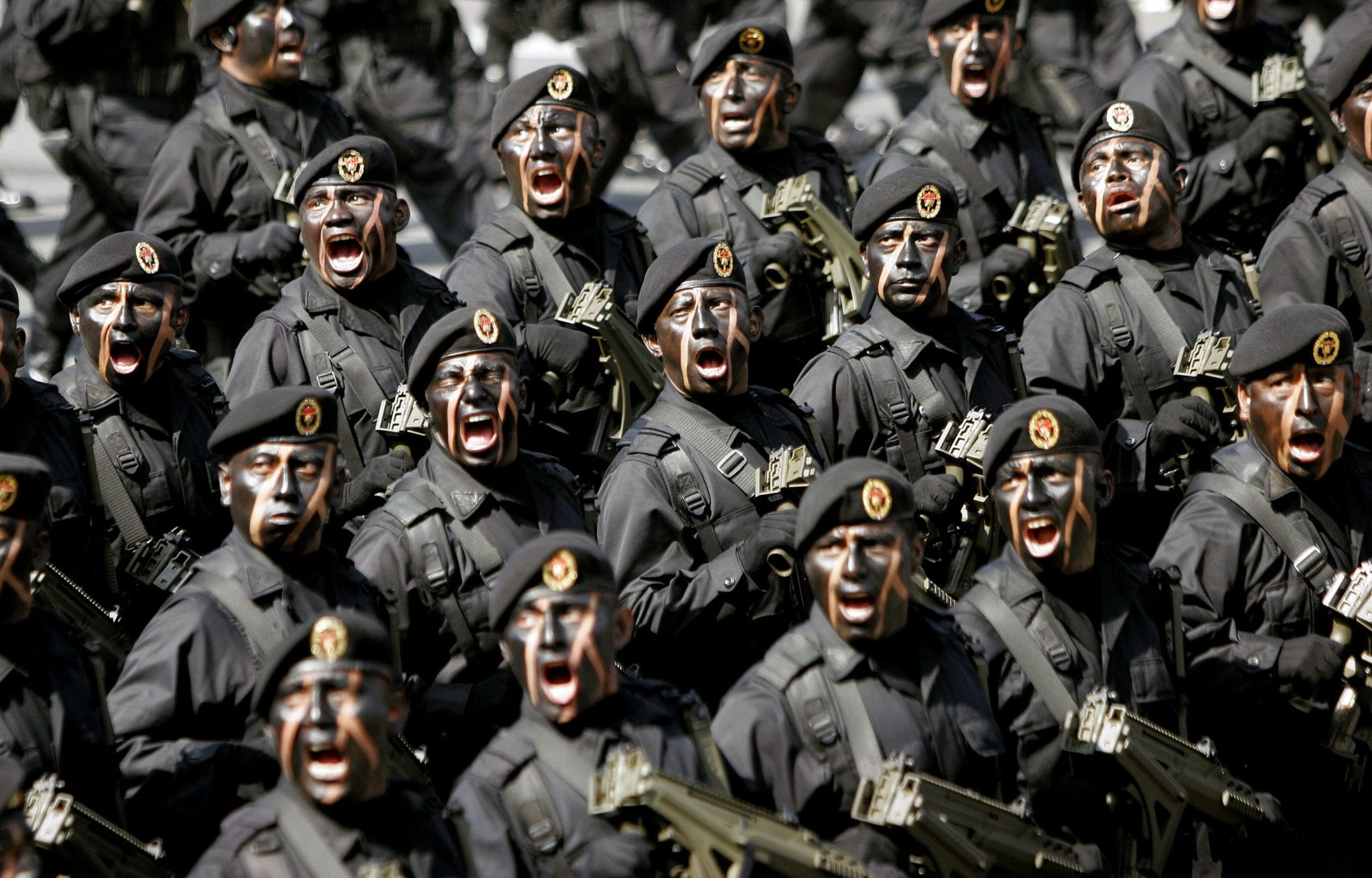 Members of the Mexican Army Special Forces take part in a military parade marking the 197th anniversary of Mexico's independence at the Zocalo Square in Mexico City, 16 September 2007. AFP PHOTO/Alfredo ESTRELLA
"On June 10th, the United States will impose a 5% Tariff on all goods coming into our Country from Mexico, until such time as illegal migrants coming through Mexico, and into our Country, STOP. The Tariff will gradually increase until the Illegal Immigration problem is remedied, at which time the Tariffs will be removed. Details from the White House to follow," President Trump tweeted in May.
Mexico signed a deal with the Trump administration on June 7, which gives the country 45 days to show that they are making an effort to help stop immigration.
After the deal was made, Trump said that Mexico, "has agreed to take strong measures to stem the tide of migration through Mexico, and to our Southern Border. This is being done to greatly reduce, or eliminate, Illegal Immigration coming from Mexico and into the United States."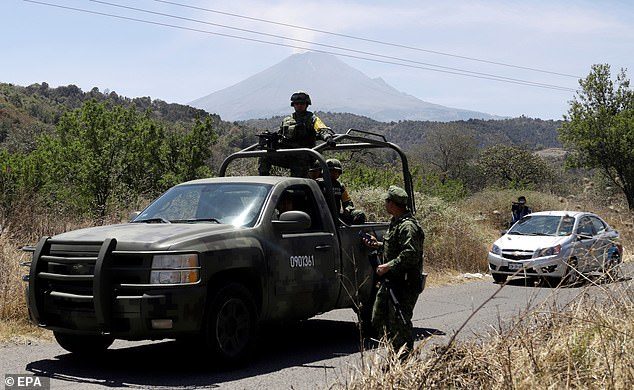 On April 13 a Mexican military detachment wearing no army insignia and traveling in an unmarked truck like the one pictured above, pointed weapons at a pair of U.S. soldiers on the American side of the border Photo Credit: EPA
In May, United States border patrol officers arrested over 132,000 people crossing into the country through the border with Mexico.
In a very strange and roundabout way, Trump seems to have fulfilled his campaign promise of forcing Mexico to pay for his immigration policies. Only the assistance from Mexico did not come in the form of a wall, it came as a troop deployment. Trump has not attempted to tie these two issues together yet, but it is reasonable to suspect that he could use this angle in his upcoming campaign for reelection.
Still, it seems that the Mexican government is only doing this to avoid tariffs, and will hopefully be treating their detainees a bit better than US border patrol.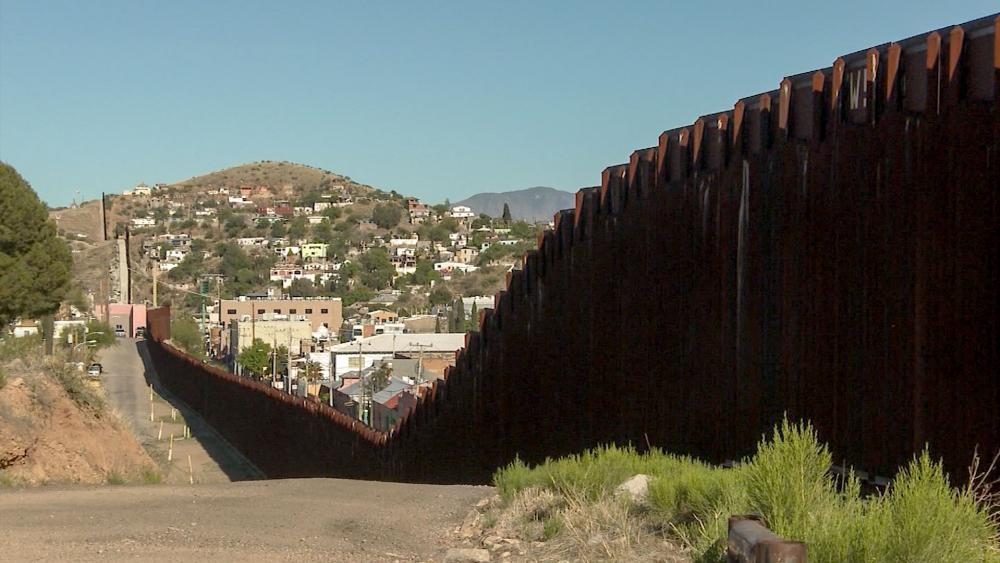 AZ/Mexico Border: Photo Credit: CBN
The government of Mexico has also announced that they have asked for help from the United Nations. Sandoval said that migration is not a crime, and that the detainees will not be treated like prisoners.
"Given that migration is not a crime but rather an administrative violation, we simply detain them and turn them over to the  [Mexican immigration]  authorities," Sandoval said.
The treatment of detainees while in US border patrol custody has become an extremely controversial issue, as reports of substandard living conditions trickle out of the detainment centers.