Power Lifter Nicknamed 'The Iranian Hulk' Announces His MMA Debut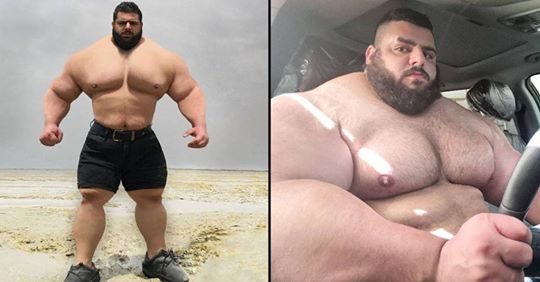 This week, a massive power weight lifter by the name of Sajad Gharibi, announced that he will soon be making his debut in a mixed martial arts fight against a Brazilian opponent who has yet to be named. Aside from the fact that he will be making his debut, no other details about the match have been announced. However, there is still a ton of excitement about the match just because of Gharibi's size and appearance.
Gharibi is also known as the 'Iranian Hulk,' for his massive size and appearance. Photos of the large weight lifter look almost like a cartoon or someone in a body suit, because his muscles are so large but his waist and legs are small when compared to the rest of his body.
"I'm finally accepting my first professional fight from a Brazilian fighter before 2020. I'm ready for the challenge," Gharibi wrote on Instagram.
The Iranian Hulk stands at 6 foot 2 inches, and weighs 385 pounds, but he really does look like the hulk!
The world has been awaiting his first fight since his initial debut was canceled. Gharibi was initially scheduled to fight the 'scariest man on the planet' Martyn Ford, but for some reason, the match never happened.
Gharibi doesn't have any experience with martial arts or professional fighting, but people are curious to see how he will do against seasoned MMA fighters.
Other former power weight lifters have entered the world of mixed martial arts, including former five time World's Strongest Man Mariusz Pudzianowski, who transitioned to MMA in 2009 and has done well for himself in the sport.
Gharibi has an incredible following on social media, and his Instagram page has been growing larger since this week's announcement.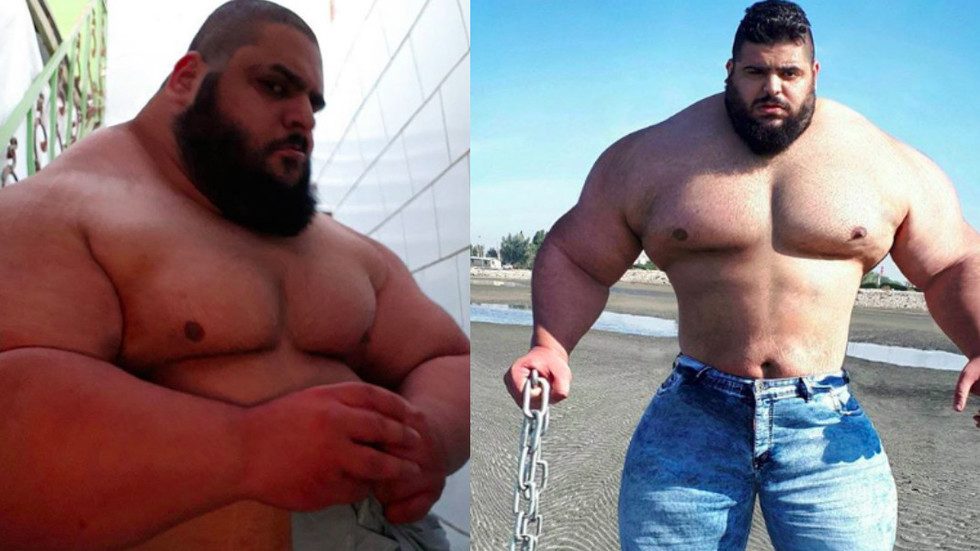 Salad Gharibi / Photo Credit: Instagram
Gharibi has also said that he would be interested in joining the Iranian Armed Forces to help in the continued fight against ISIS.
"I will always be a soldier for my country. I hope to start up my training again and reach my goal, in two or three years, to be in good enough shape to be of service to my country," he said in 2016.
UFC star Brian Ortega says he would smash "Iranian Hulk" if he is the one who ends up fighting him.
"I would just gas him out, p*** him off. Of course, you're gonna see me just get mauled up like a damn little chihuahua in the beginning. But just when I ride that wave out, it's a done deal man. He'll gas out and he'll be mine," Ortega told TMZ Sports after the announcement this week.
However, there has been no indication that Ortega is his opponent, and it is entirely possible that Ortega is just jumping on a chance to get his name in the news.
It is possible that Gharibi is hoping for a big payday from getting involved in the MMA, since there is so much money in the growing industry.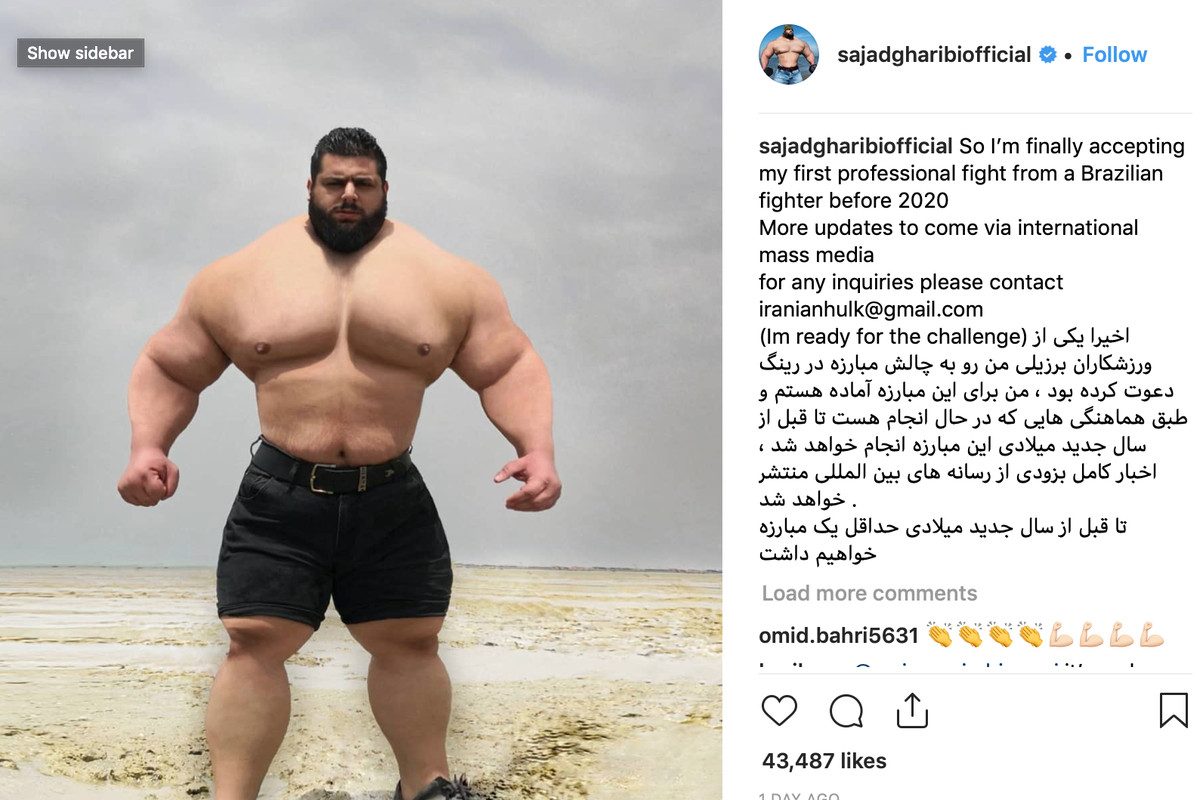 Salad Gharibi / Photo Credit: Instagram
Gharibi recently made a post on Instagram asking for a sponsor. The post read, "I am an Iranian citizen with traditional values of Persian upbringing surrounded with a close-knit family and also many great friends from all around the world who have supported me every step of the way in these difficult times. As a sportsman throughout my career all the cost and expenses and fees have been covered and paid from my own budget without to received any support or help from Iranian authorities or sport organisations and unfortunately there are plenty of others talented young people in Iran who suffers exactly in similar way to my situation despite I'm trying my best to find a sponsor."
It has even been rumored that Gharibi could join the WWE at some point in the future, and he has even given hints about the potential partnership on social media.
Salad Gharibi / Photo Credit: Instagram
"There has been a lot of talk and rumors about wwe and in particular my participation to join the company but all I have to say is at this time if there will be any collaboration between myself and 'Triple H' then I'll let you guys knows about it afterwards and hopefully I'll decide and make my final decision by the end of autumn!" Gharibi said.
© AnonLAB 2019