Cops Open Fire On Pick Up Truck, Shooting 3 Children In The Head And Face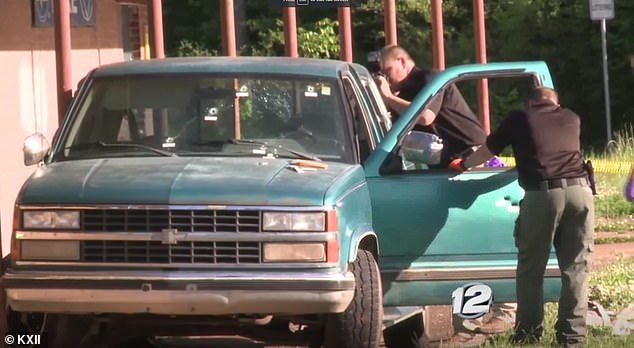 Three children were shot by police in Oklahoma, as they fired at a robbery suspect in a pick up truck.
This weekend, a representative with the Oklahoma State Bureau of Investigation said that the children's injuries are not life threatening. The children were 5 years old, 4 years old and one year old, and they have been taken to a hospital in the Tulsa area.
However, Olivia Hill, the mother of the children, says that these are very serious injuries.
"My 4-year-old daughter was shot in the head, and she has a bullet in her brain, and my 5-year-old has a skull fracture. My 1-year-old baby has gunshot wounds on her face. My 2-year-old wasn't touched with any bullets," Hill explained.
"I mean my children, for crying out loud. Four innocent little children," she added.
Police say that details are still unclear as to why the man was shot at. While police have said that he was a robbery suspect, there has been no evidence that he was actually the person who committed the robbery. The robbery is said to have taken place on April 11.
"What happened between the contact with him and when police fired, we're still trying to put that together. The OSBI is still investigating whether he fired at police and whether he was armed. As they tried to approach the suspect, there was an incident that happened. An officer involved shooting took place," OSBI Spokeswoman Jenny Virden said.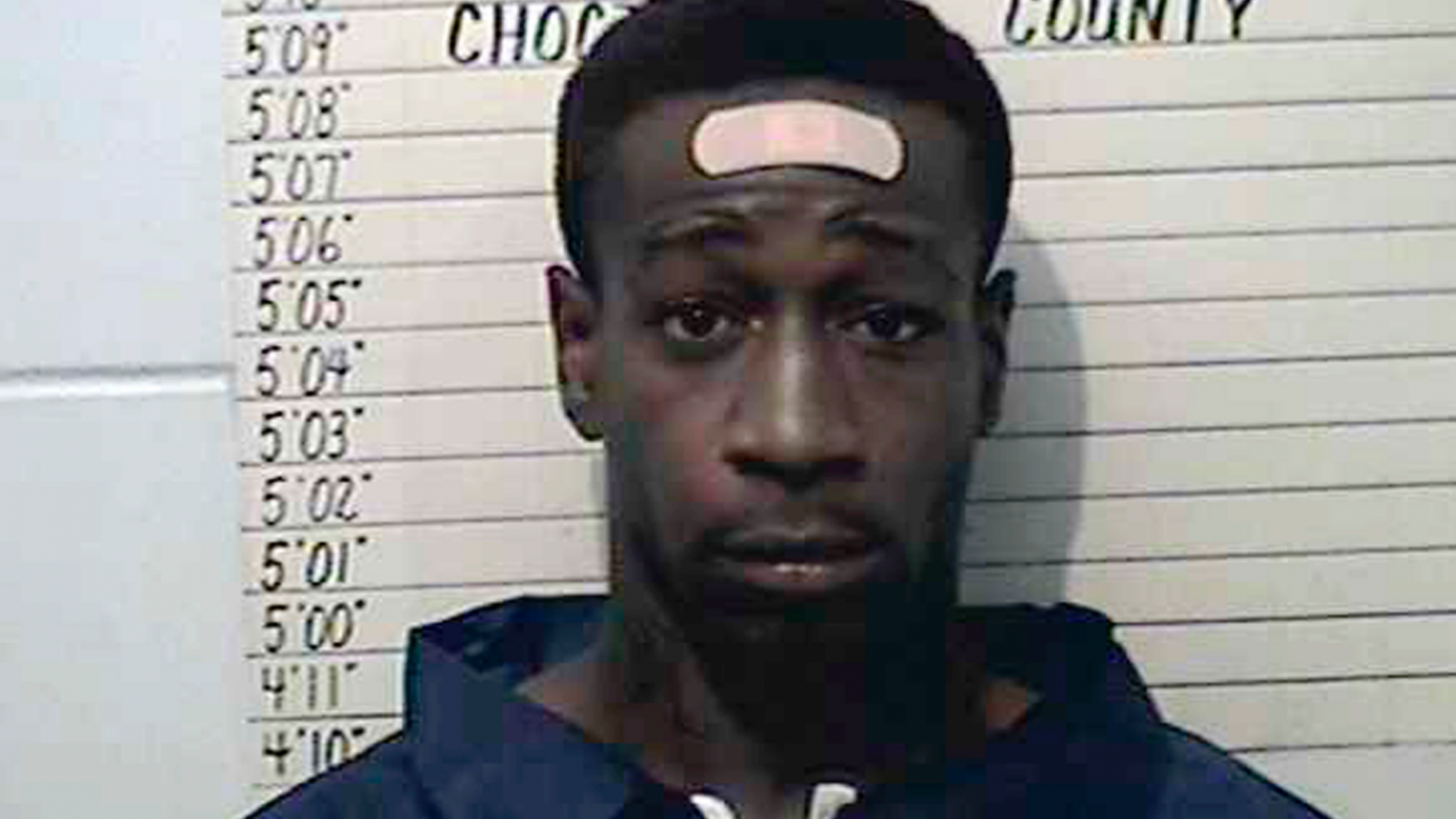 This undated booking photo provided by Choctaw County Sheriff's Office shows William DeVaughn Smith. Photo Credit: Choctaw County Sheriff's Office via the Associated Press
The suspect is 21 year old William Devaughn Smith, but his relationship with the children is unclear. Some sources have reported that Smith is currently in a relationship with the children's mother.
The police have tried their best to downplay the situation, by insisting that they were going after a robbery suspect, and that luckily one of the children was not hit by bullets.
"I don't know what these injuries are. And then one child, from what I understand was not injured," said Virden.
"Of course we're still talking to witnesses, doing interviews and we're still trying to find out exactly what happened," Virden added.
In response to the shooting, a series of protests have taken place in Hugo.
Quindric Jacobs, the father of the children, spoke to reporters at one of the protests.
"It's kinda hard to tell a 5-, a 4- and a 1-year-old that they were shot by the people that are supposed to protect them. These are my kids and, if I can't speak up for my kids, then nobody will," he said.
"A little girl and little boy that young to be shot in the head and to still be able to get up and walk around and laugh and play with you like it never really happened, but we know it happened," he added.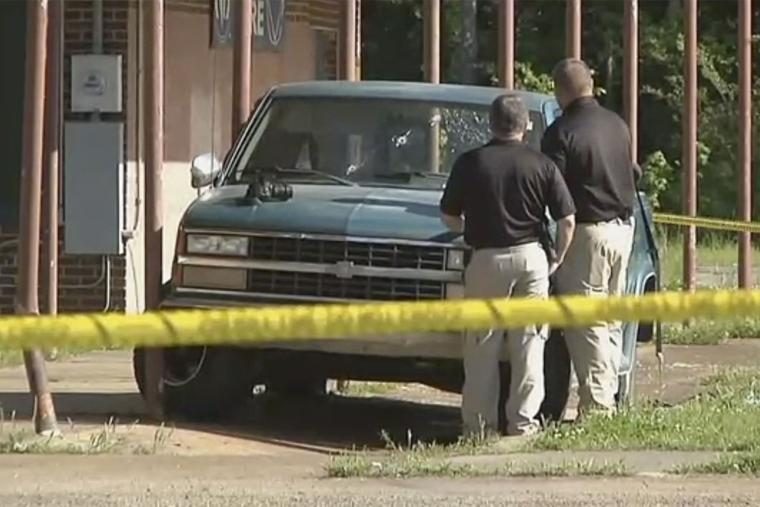 In this Friday, April 26, 2019 image made from video provided by KTEN, investigators inspect a pickup truck with bullet holes in its windshield in Hugo, Okla. Olivia Hill says Oklahoma police fired at William Devaughn Smith in the vehicle with her and her four children, with two of her kids suffering head wounds and another shot in the face.
In a case like this, where a suspect is being apprehended several weeks after a crime, it seems strange that such excessive force was necessary. Surely, there should be some type of protocol that requires police to check for bystanders before they begin to fire their weapons.
Protest organizer Rodney Cox says that local activists have been working with the Mayor and other city leaders to see that there is justice in this case.
"We're tired of seeing things like this happen across the country, and we wanted answers. I just sympathize with the kids more than anything, just looking at them and thinking about the mental stability that they're gonna go through for the rest of their lives," Cox said.
Another odd aspect of this story is the fact that William Devaughn Smith has still not been formally charged for the robbery that he is suspected of committing. Perhaps, they had the wrong person all along and do not have enough evidence against him to bring formal charges.
© AnonLAB 2019