Rapper Nipsey Hustle Shot And Killed While Producing Dr. Sebi Documentary About AIDS Cure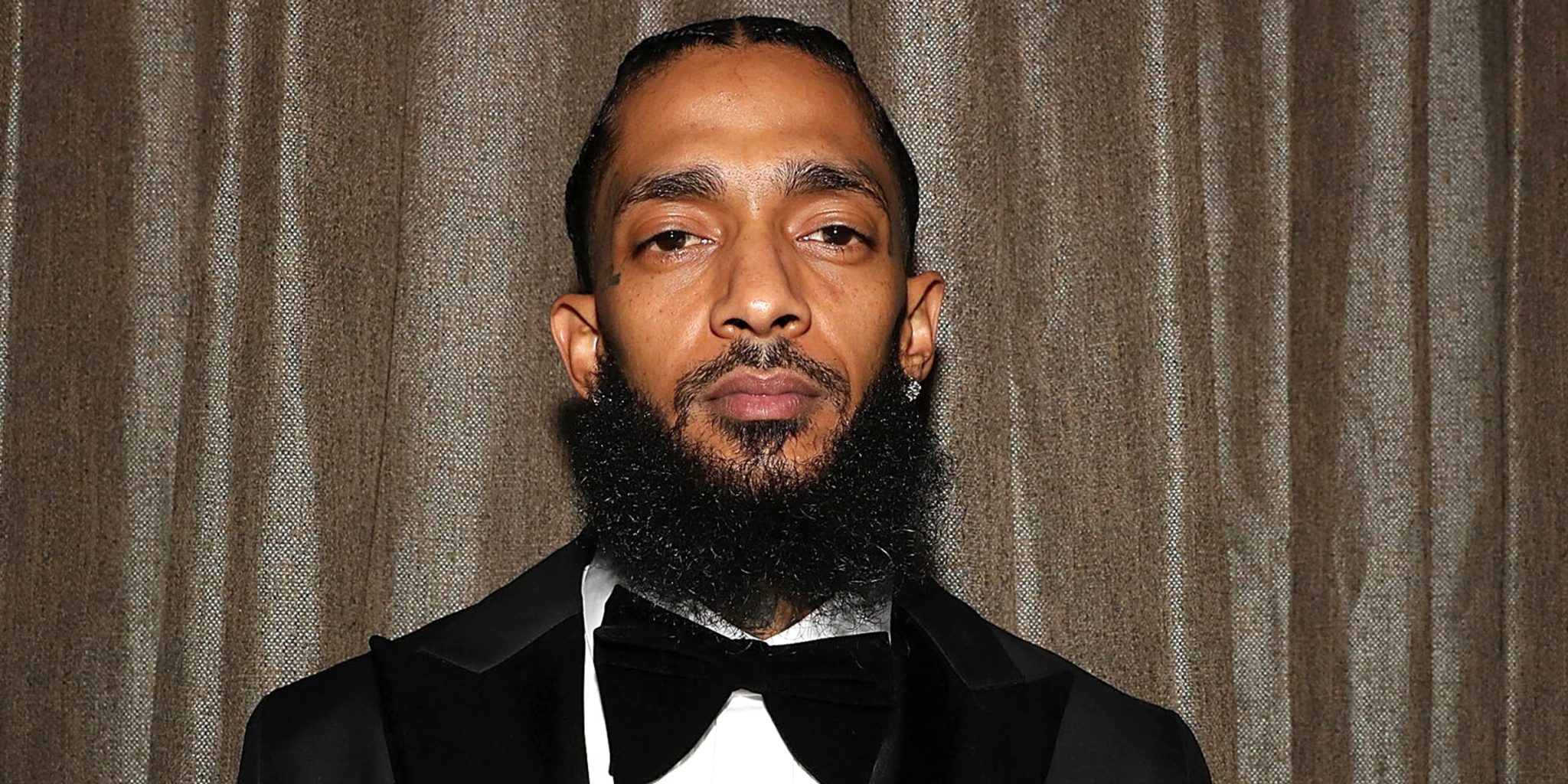 LOS ANGELES, CA – FEBRUARY 08: Nipsey Hussle attends Nipsey Hussle Grammy Celebration at The Peppermint Club on February 8, 2019 in Los Angeles, California. (Photo by Shareif Ziyadat/Getty Images)
Rapper and philanthropist Nipsey Hussle was shot and killed Sunday outside of his Los Angeles clothing store. According to police, Nispey and two others were shot just after 3 in the afternoon, near the intersection of Slauson Avenue and Crenshaw Boulevard. The two other victims in the shooting survived, but Nipsey did not.
Nipsey was much more than just a musician, he was a philanthropist and activist who wanted to truly improve his community. It seems fitting that Nipsey was scheduled to meet with Los Angeles police officials and politicians next week, to help formulate a plan to reduce the violence in the streets.
Mark Ridley-Thomas, a member of the Los Angeles County Board of Supervisors made a statement calling for peace and recognizing Nipsey's contributions to the community.
"Ermias Asghedom, known to us as the hip-hop artist Nipsey Hussle, was a father, businessman, entertainer, and inspiration to many. Our communities have lost too many young men and bright futures to the scourge of gu n violence. For healing to occur, even from this terrible incident, justice must be sought through legal means, and community peace must be found," Ridley-Thomas said.
In an interview with NPR last year, Nipsey spoke of the struggles faced by people in his community.
"If you check the stats, the murder rates, and incarceration rates in the years I was a teenager in L.A., in my section of the Crenshaw District in the Rollin' 60s, none of my peers survived. None of my peers avoided prison. None of 'em. Everybody got bullet wounds and felonies and strikes. So to make it out mentally stable and not in prison and not on drugs, that's a win. That's a victory in itself. Then to be in the position I find myself in as an artist and entrepreneur who has respect around the world; that's legendary. And I say it in the most humble way," Nipsey said.
"When I reflect on it, it's unbelievable. It's gotta be evidence of a divine presence, because it wasn't that I'm just the smartest dude or just wiggled my way through. It had to be a calling on my life," he added.
While there are no suspects in the case, The Source reported that an individual who goes by the name "Gaston" went on Instagram Live claiming to be the shooter. Appearing on IG, allegedly with another rapper who doesn't believe his claim, the young man goes on to say he shot Nipsey and said that he still had the gun in the seat. However, this person has not yet been apprehended for questioning.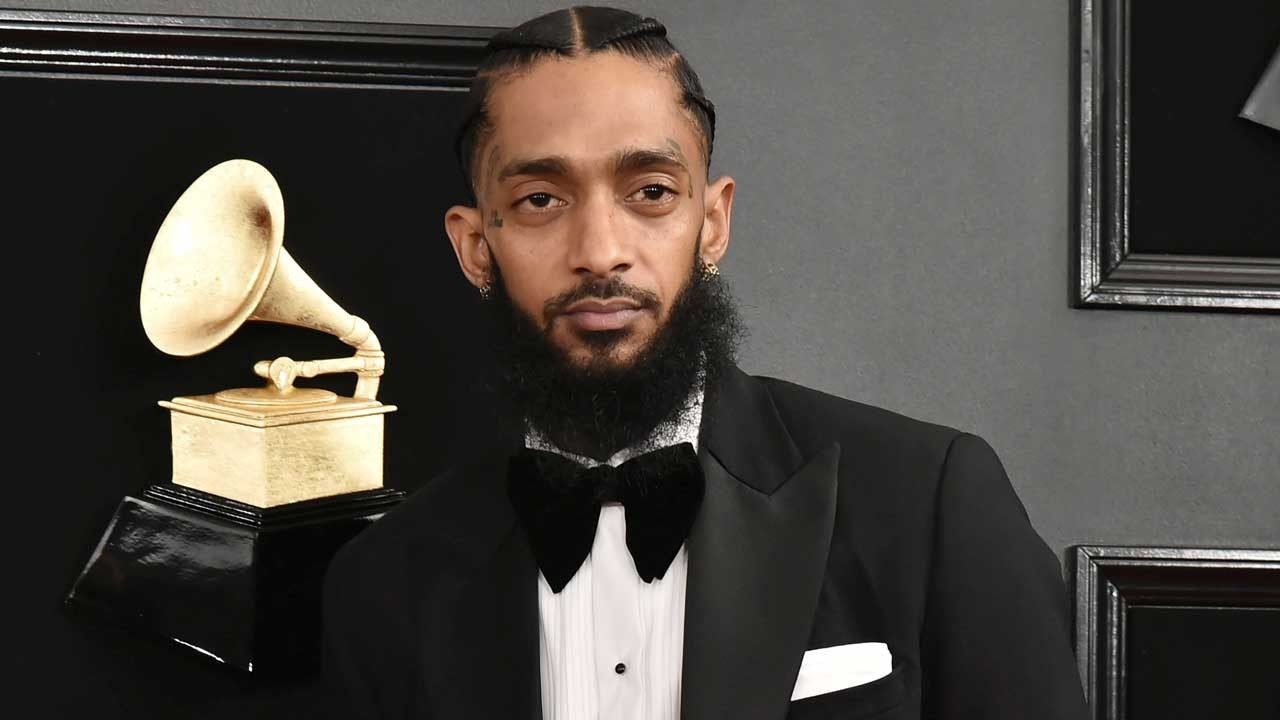 Entertainment Tonight / Getty
The positive work that Nipsey was involved in makes his murder all that more tragic and confusing. Not only was Nispey a generous philanthropist, helping inner city schools and encouraging people in low-income areas to start their own businesses. He was also involved in an effort called "buy back the block," in which affluent rappers make a promise to return to their communities and buy property to reclaim control of the hood, and empower the community with positive organizations and locally owned businesses.
Last month, Forbes reported that Nipsey purchased a strip mall in his home town of Crenshaw for a few million dollars, and had big plans for the property.
The last Tweet that the rapper made before the shooting was very ominous. It said, "Having strong enemies is a blessing."
While it is not clear exactly what he meant by his Tweet, Nipsey did have some very powerful enemies. At the time of his death, Nipsey was working on an explosive documentary about Dr. Sebi, whose real name was Alfredo Darrington Bowman. Dr. Sebi was a controversial medical figure who believed that all diseases could be cured with herbs and a specific vegan diet. In an interview with the Breakfast Club last year, Nipsey talked about the importance of the documentary.
The day after the shooting fellow rapper and media personality Nick Cannon made a series of posts to his Instagram page about Dr. Sebi and has promised to continue Nipsey's work on the Dr. Sebi documentary.
"I'm gonna say this only for the real ones to recognize. Where you left off, we gonna carry one! It's a MARATHON, so I'm picking up the baton! Because they can't kill us all! Spiritual Warfare is REAL and in full effect. And now your Spirit is protecting your community eternally! Your words, your steps, your walk always was and always will be SOLID! Now, Your message is my message! Your work is my work! I know you still rocking with us and your voice will never be silenced, because to be absent from the body is to be present with the Most High! So now that you are at Peace don't Rest… Keep leading… Keep Shining King! Cosmic Love My Brotha!" Cannon said.
© AnonLAB 2019