Historic Storm Bringing Blizzards And Floods To The Mid-West This Week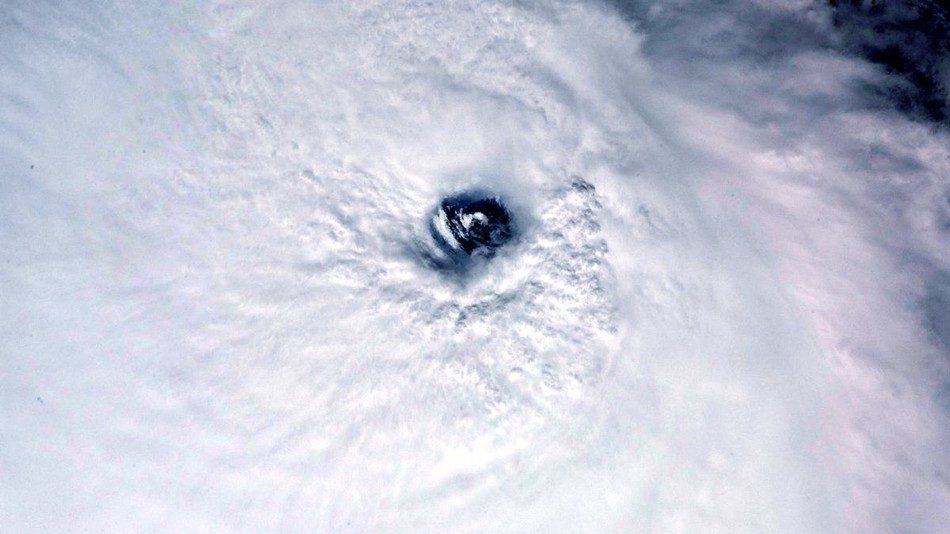 Yet another extremely powerful storm is ready to unleash fury across the midwest. Local meteorologists are sounding the alarm about the storm, warning residents to beware of flooding, and possibly even blizzard conditions.
Meteorologist and owner of Empire Weather, Ed Vallee, says that people all the way from Colorado to the great lakes should be wary of the story.
"Another strong storm is poised to impact the central U.S. from Colorado to the Great Lakes mid-to-late week this week, with strong winds, and heavy precipitation," Vallee said.
"While likely not a "bomb" (requires a 24mb drop in 24 hours or less), this will be another very strong storm with significant impacts. Rain and snow will break out across South Dakota, Nebraska, and Iowa Tuesday night, and expand in coverage across the central Plains and Midwest into Wednesday. As this storm deepens, winds will be strong, gusting 40-60 mph across the Plains, leading to strong wind generation. Alternatively, heavy rain and snow will impact SD, northern NE, and MN with some areas seeing up to 2 feet of accumulation. Data points to total liquid falling from this storm ranging from 2-4″, with locally higher amounts. Regardless of exact numbers, this region is moisture laden due to heavy winter rain and snow, and this additional moisture will lead to catastrophic flooding in the Upper Midwest. This will continue to promote disruptions to planting processes in the central and southern U.S., and likely lead to delays further north as we head deeper into the Spring," Vallee explained.
When Vallee said "bomb" he wasn't referring to a real bomb, but a "bomb cyclone," which is just a hyped up word to describe an area of low pressure that drops 24 millibars in 24 hours. Other experts suggest that the coming storm could in fact end up being a bomb cyclone.
The storm will be developing in the Rocky Mountains early this week where it will quickly intensify and bring blizzard conditions to the Plains. Blizzard and winter storm warnings are posted for Wyoming, South Dakota, Nebraska, and Minnesota. Arctic air will collide with the storm, and could unleash up to 20 inches of snow with wind gusts of 45-50 mph in some parts.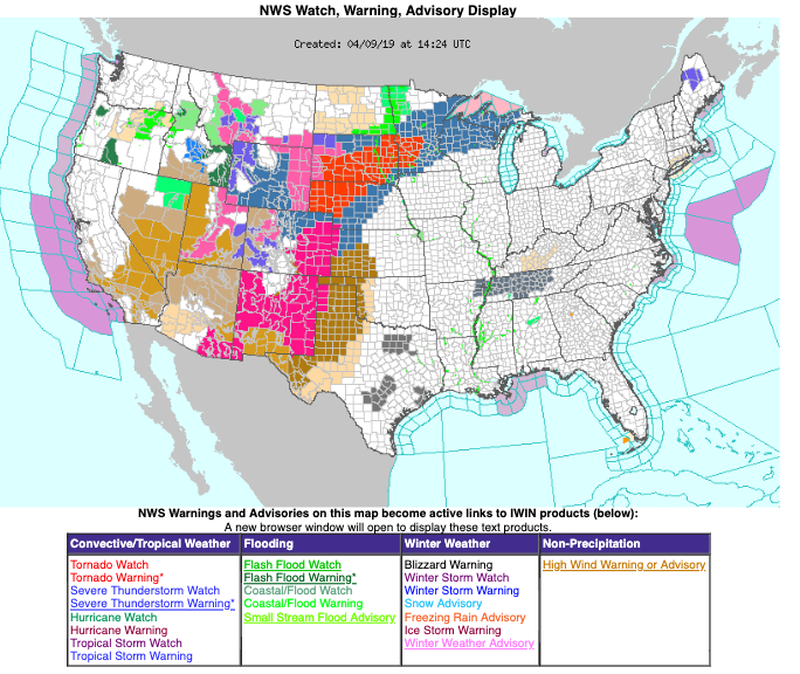 Photo Credit: National Weather Service
On some nights this week, temperatures are expected to drop 40 degrees in less than 12 hours. By Thursday, the storm is expected to dump heavy snow throughout the Midwest. It has been reported that some places like Minneapolis could see close to a foot of snow this week. In southern states, they will be hit from the storm too, but the warmer air will instead cause massive floods and possible tornadoes. Flood and tornado warnings have been made for Kansas, Nebraska, Illinois, Indiana, Kentucky, and Tennessee.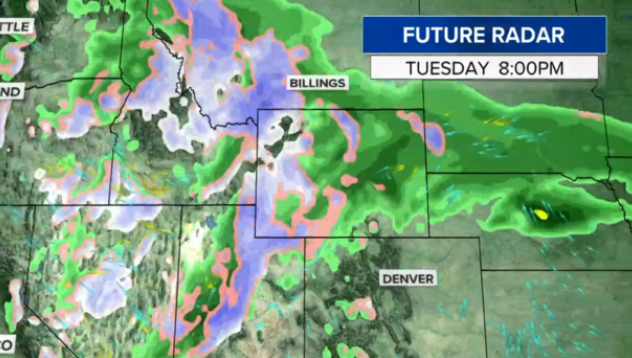 Photo Credit: National Weather Service
Weather has been especially brutal in the United States this year, as a result of these strange weather patterns like the bomb cyclone or the arctic blast.
At the Weather Channel, they are calling this storm "Winter Storm Wesley."
According to the Weather Channel:
Winter Storm Wesley has already moved into the West and will intensify Wednesday and Thursday in the Plains, where it will become a major blizzard, contributing to dangerous travel conditions and likely shutting down highways. Wesley will be an intense low-pressure system that could flirt with all-time April low-pressure records in parts of the Plains, according to data compiled by NOAA Weather Prediction Center meteorologist David Roth. That said, it's not clear this storm will be strong enough to be deemed a "bomb cyclone" since its atmospheric pressure might not meet the meteorological definition for bombogenesis, which is a 24-millibar pressure drop in 24 hours.
Blizzard warnings have been issued by the National Weather Service from parts of northeastern Colorado to southeastern Wyoming, western and central Nebraska, far northwestern Kansas, South Dakota and southwestern Minnesota. This includes Denver; Cheyenne, Wyoming; Scottsbluff, Nebraska; and Pierre, South Dakota. Various winter storm watches and warnings and winter weather advisories have also been posted from portions of the northern and central Rockies into the upper Mississippi Valley and northern Great Lakes.
Experts don't expect Winter Storm Wesley to slow down until the end of the week as, it passes the Mississippi and reaches the east coast.
© AnonLAB 2019