Someone Leaked Donald Trump's Tax Returns To The Press, Showing $1.17 Billion In Losses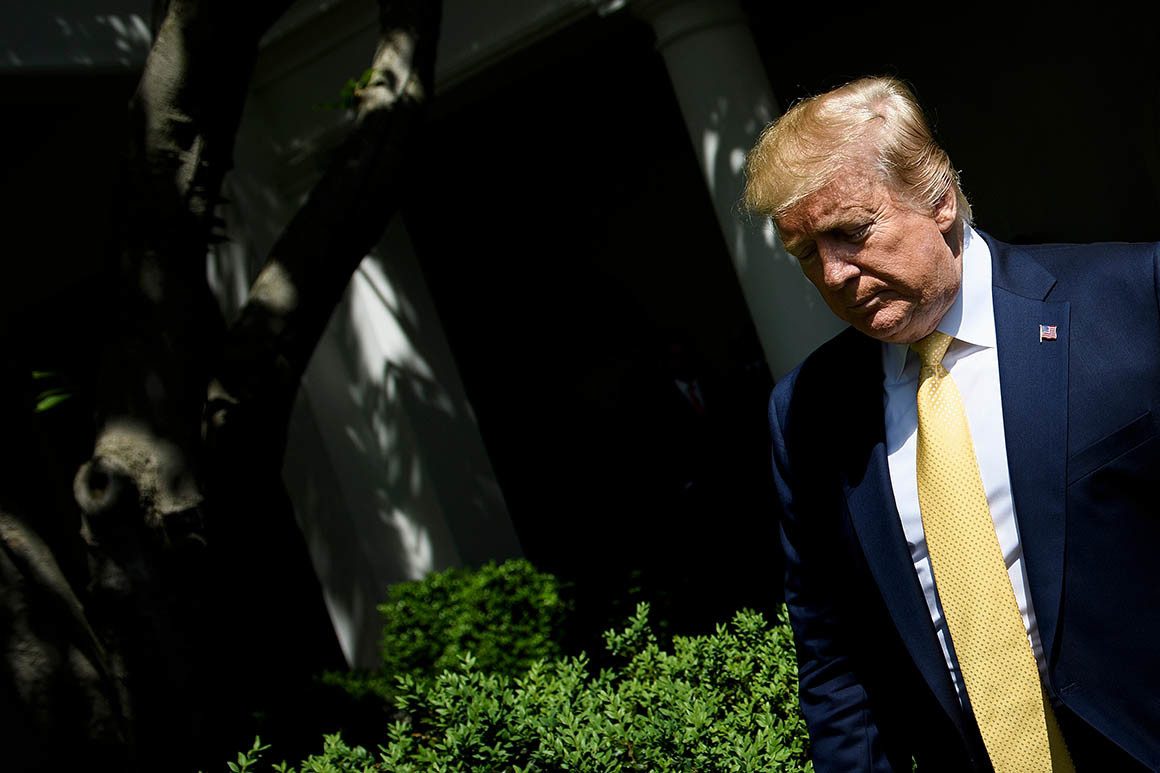 May 9th, 1:36am May 9th, 1:38am David CohenDavid Cohen is a long-time independent journalist and expert in geopolitics, technology and finance. Cohen began his career as an activist, and then began writing articles as a freelancer for numerous websites. Cohen is a native of Brooklyn, New York and a graduate of Cornell University.
This week, an anonymous leaker gave 10 years worth of President Donald Trump's tax information to The New York Times. One of the most shocking revelations to come from the leaks is that Trump's main businesses lost roughly $1.17 billion between the years of 1985 and 1994. The Times says that the leaker had legal access to the tax returns, and the information in these documents was confirmed by cross referencing the information with other official sources.
This tax return information is not to be confused with the details from more recent years, which have still not been made public. House Democrats have been demanding the release of his more recent tax returns since his election, but the details in this week's leak should keep them occupied for a while.
President Trump has told the Times through his lawyer, Charles J. Harder, that the tax information was "demonstrably false" and its statements "about the president's tax returns and business from 30 years ago are highly inaccurate. I.R.S. transcripts, particularly before the days of electronic filing, are notoriously inaccurate [and] would not be able to provide a reasonable picture of any taxpayer's return," Harder said.
Mr. Trump also called The Times's investigation "a highly inaccurate Fake News hit job!"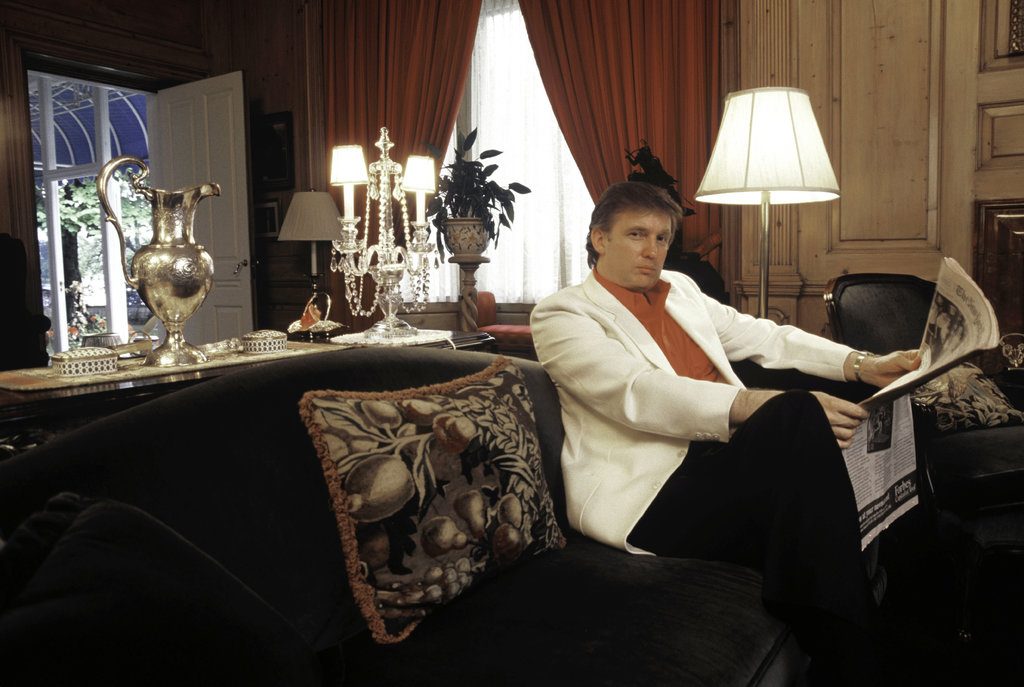 Mr. Trump at his home in Greenwich, Conn., in 1987. "There is no one my age who has accomplished more," he told Newsweek that year. Photo Credit: Joe McNally/Getty Images
The Times reported that Trump "appears" to have lost more money "than nearly any other individual American taxpayer."
"His core business losses in 1990 and 1991 — more than $250 million each year — were more than double those of the nearest taxpayers in the I.R.S. information for those years," the report said.
Several weeks ago, a senior official issued a statement saying: "The president got massive depreciation and tax shelter because of large-scale construction and subsidized developments. That is why the president has always scoffed at the tax system and said you need to change the tax laws. You can make a large income and not have to pay large amount of taxes."
However, the report also indicated that Trump has spent a ton of money throughout his career.
In 1987, just before the stock market crash of that year, he spent $29 million on a 282-foot yacht. Soon after, he purchased the Plaza Hotel for $407 million. In 1987, his core businesses reported a loss of $42.2 million in 1987, and $30.4 million for 1988.
In 1989, he bought a shuttle operation from Eastern Airlines for $365 million, but it never made a profit. That year, as a result of those failed ventures, his losses rose to $181.7 million. According to the Times, things only got worse from there. In April of 1990, Trump reportedly sent himself further into debt with the $800 million purchase of the Taj Mahal Hotel and Casino. Trump ended that year with a whopping $517.6 million in the red.
Mr. Trump in 1990 at his Taj Mahal casino in Atlantic City, which opened that year with over $800 million in debt. Photo Credit: Ángel Franco/The New York Times
It is possible that Trump even purchased all of these properties to help reduce his taxes, through a legal loophole known as depreciation, which allows property owners large write offs for simply for owning the real estate.
"Real estate developers in the 1980's & 1990's, more than 30 years ago, were entitled to massive write offs and depreciation which would, if one was actively building, show losses and tax losses in almost all cases. Much was non monetary. Sometimes considered "tax shelter. You would get it by building, or even buying. You always wanted to show losses for tax purposes….almost all real estate developers did – and often re-negotiate with banks, it was sport.
Additionally, the very old information put out is a highly inaccurate Fake News hit job!" President Trump said in a Tweet this week.
"I love depreciation," Mr. Trump said during a presidential debate in 2016.
With someone who has as many businesses and assets as Trump, it is truly hard to say exactly what they have in the bank, and what their bottom line has looked like throughout their careers.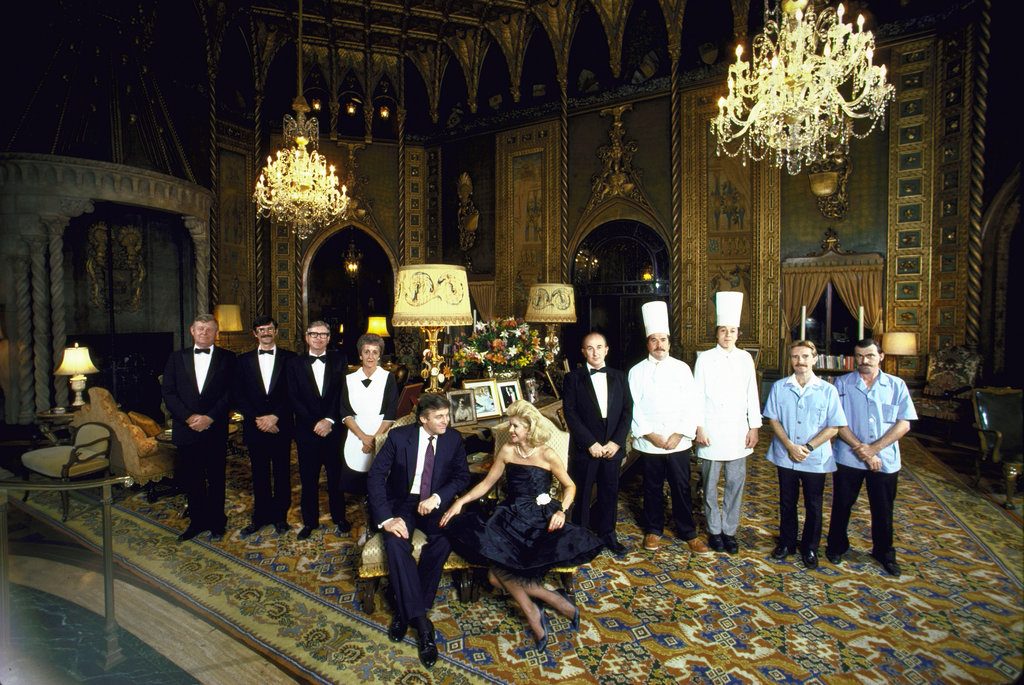 Mr. Trump with his first wife, Ivana, and household staff at Mar-a-Lago in Florida. Photo Credit: Ted Thai/The LIFE Picture Collection, via Getty Images © AnonLAB 2019