Sony Announces That PlayStation 5 Will Be Available Holiday Season 2020
The long-awaited announcement from Sony is finally here, the highly anticipated PlayStation 5 will be released sometime in the next year. An exact release date has not been announced yet, but the Tokyo-based company says that the new entertainment system will be out just in time for the holiday season of 2020.
A statement from Sony said that the new iteration of their best-selling console will be packed with faster hardware, better graphics, and a variety of other new features.
Jim Ryan, Sony's president, said the controllers for the new console were designed to deepen the "feeling of immersion" in the games. However, this level of immersion will be decided by the player, who will be able to control specific features like the level of vibration on the controller.
The vibrations themselves will also be more precise, as the company is replacing the previous "rumble" technology with "haptic feedback," which offers a more granular feeling of the game based on the actual real-life textures.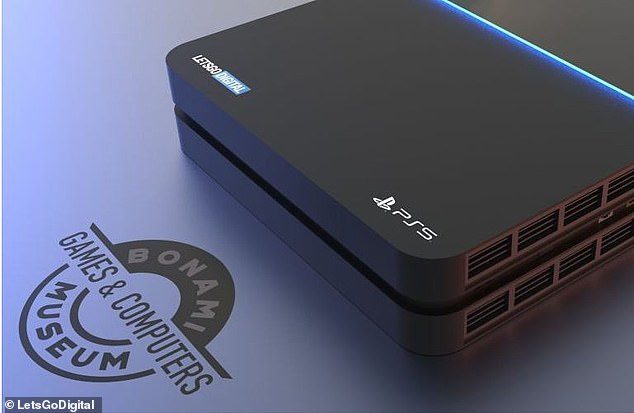 An estimation of what the new PS5 might look like. Photo Credit: Lets Go Digital
"With haptics, you truly feel a broader range of feedback, so crashing into a wall in a race car feels much different than making a tackle on the football field. You can even get a sense for a variety of textures when running through fields of grass or plodding through mud," Ryan explained in a statement.
The PS5 will also support something called ray-tracing, which is a digital technology that allows for more realistic lighting and authentic 3D environments.
So far, Sony has not released any official images of the PS5 or announced any of the titles that will be available at launch.
However, some of the most hardcore Playstation fans were able to track down a patent filed by Sony earlier this year that seems to look very much like a gaming console. The images shown in the patent also look like sketches of a console that is shaped like a V, which would make sense considering that this is the roman numeral for "5."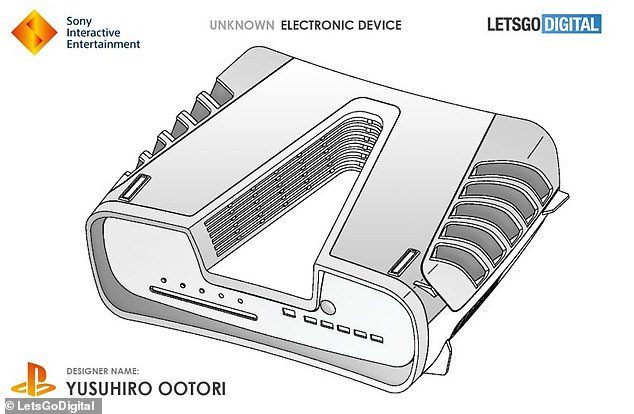 Prototype design from filed patents. Photo Credit: Lets Go Digital
Thanks to their large stable of exclusive titles, PlayStation 4 was by far the best selling console of this current generation, with over 100 million units sold worldwide. By comparison, the rival of PlayStation 5, X Box One, has sold just over 41 million units in the same length of time.
Playstation also announced this month that they will be allowing cross-play with other platforms, for select titles. What this means is that people with PlayStation will be able to play games with people who have X Box, or possibly even the Nintendo Switch. This is a move that fans have been demanding for a long time, but Sony was taking their time with the decision because their sales were so good that they had no sense of urgency.
Several other patents have also indicated that Sony will be continuing to support their Virtual Reality headset on the PlayStation 5 hardware, but not many specific details have been announced.
Sony President Jim Ryan said that more details about the new console and its lineup of games will be announced in the coming months.
©2019 AnonLAB