Two Airplanes Crash Mid-Air In Alaska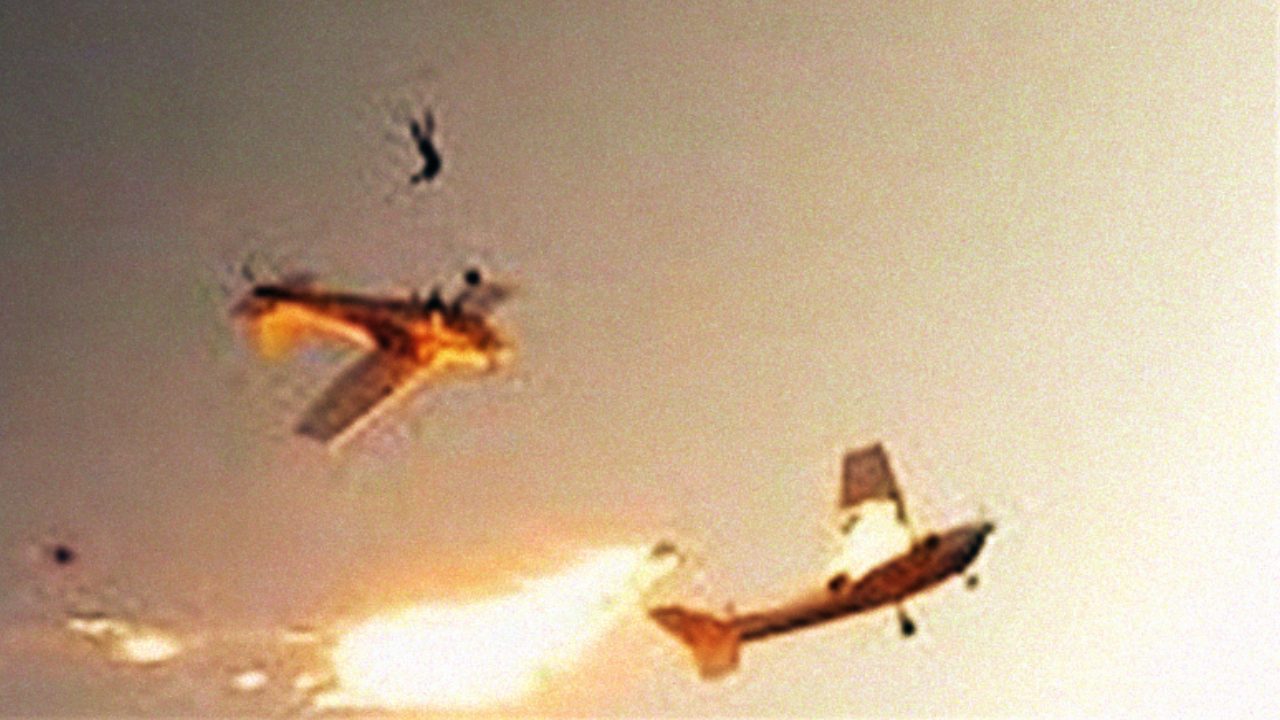 In the recent crash of a small passenger airplane in Alaska, five people were killed, ten injured and others are currently missing. It has been reported that the incident occurred when two floatplanes collided in mid-air Monday near the southeast Alaska town of Ketchikan.
According to Federal Aviation Administration spokesman Allen Kenitzer, the agency is unaware how or why the airplanes collided.
The Daily Mail reported that eleven passengers were on a de Havilland Otter DHC-3 and an unspecified number of people were on a DHC-2 Beaver. Ten of those passengers who were injured have been taken to a Ketchikan hospital.
Most of those involved were passengers on board the Royal Princess cruise ship, Anchorage Daily News reports.
"The U.S. Coast Guard and local search and rescue teams have confirmed that nine of the guests and the pilot on the Taquan Air plane have been rescued and are receiving medical attention," according to a statement from Taquan Air.
"We are devastated by today's incident and our hearts go out to our passengers and their families. At this time, we are in the midst of an active crisis response, and our focus is on assisting these passengers, the pilot, our staff, their families and loved ones, and first responders," The company said in a later statement, Anchorage News reported.
The passengers in at least one of the airplanes were involved with a Princess Cruises tour.
"It has also been confirmed there are five fatalities from the independent air tour, four Royal Princess guests and one pilot. Princess Cruises has activated members of its Care Team to provide assistance to the families impacted by today's accident. We are incredibly distressed by this situation, and our thoughts and prayers are with those onboard the planes and their families," the company said. "Princess Cruises is extending its full support to traveling companions of the guests involved," Princess Cruises said in a statement.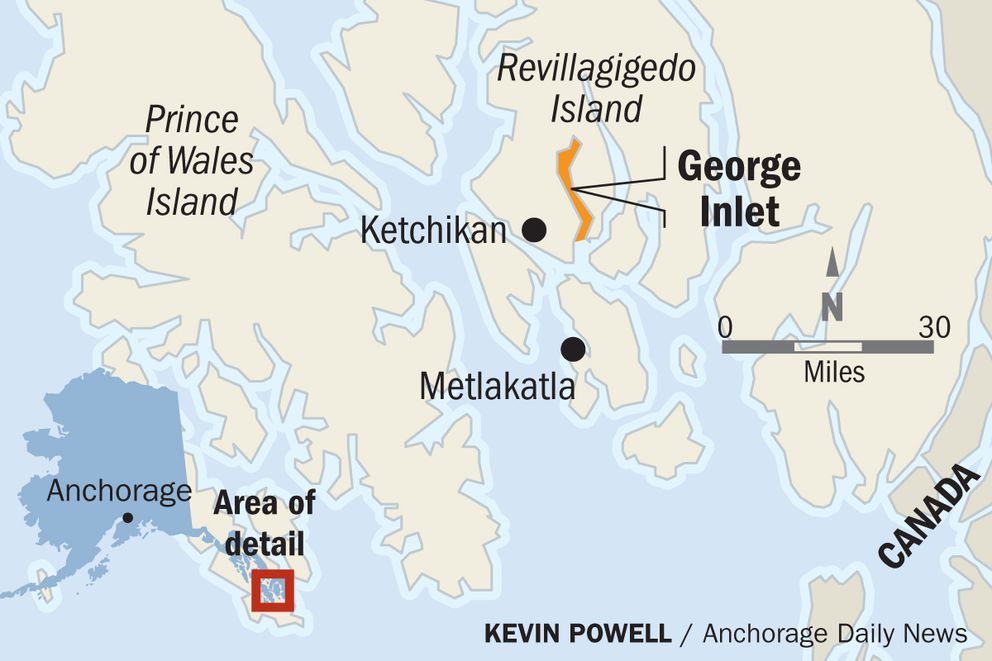 Search area near the southeast Alaska town of Ketchikan / Photo Credit: Alaska News
In June of 2015, eight Holland America Line (HAL) cruise passengers were killed when the sightseeing airplane they booked through HAL crashed near Ketchikan, Alaska.
The National Transportation Safety Board said on Monday it is launching a "go team" to investigate the collision.
"NTSB launching Go Team to investigate midair collision involving a DHC-2 and a DHC-3T about 10 miles northeast of Ketchikan, Alaska at about 1 pm ADT today. Media availability will be at Hangar 6 at DCA airport at 8:00 am EDT Tuesday morning, just before team departs," a Tweet from the NTSB said.
This is actually not the first crash the airline has been involved with. In July 2018, eleven people were rescued after a Taquan Air-operated plane crashed into mountainous terrain on Prince of Wales Island in Alaska, according to NBC News.
Capt. Stephen White, Coast Guard Sector Juneau commander said that they are counting on help to locate the remaining survivors.
"In a remote area such as this, given our limited resources, we rely on our partner agencies and appreciate the support that good Samaritans have rendered to this point. With the loss of life in this case, we know that the impact to Alaska is immense and our thoughts are with the community here," White said.
Five people were on a de Havilland DHC-2 Beaver. A file image of the same model of plane is seen above / Photo Credit: The Daily Mail
Airplane crashes have been in the news recently because Boeing has been having some trouble with their operating system and there have been numerous crashes of their commercial airliners. Just this week, A Delta Air Lines flight made an emergency landing because of an issue with the airplanes nose gear. Boeing has said it has lost at least $1 billion over the crashes, and the 737 Max has been grounded around the world since March.
The FAA's certification process is under investigation by Congress and the Department of Transportation.
"Clearly confidence in the FAA as the gold standard in aviation safety has been shaken," DOT Inspector General Calvin Scovel testified at a Senate hearing last month, according to CNN.
The planes involved in the recent incident in Alaska are just small personal planes that are not associated with Boeing.
© Midialab LTD 2019