DAPL Protesters Proven Right as Largest Gas Pipeline in U.S. Experiences Massive and Deadly Explosion
(ZHE) Bloomberg reports that S.C. fuel marketers are receiving allocation notices from major suppliers after Colonial Pipeline shut its mainlines on fire in Shelby County, Alabama, according to Michael Fields, executive director of state's Petroleum Marketers Association.
Massive plume of smoke is filling the skyline after a gas pipeline exploded in Helena, Alabama according to CBS42. Fire units are headed to the scene, according to McAdory Fire Station #2. Alagasco has stated that the fire is from a petroleum line. According to the Shelby County Sheriff's office, the blast was on the Colonial Line, with 8-9 people injured.
For those curious about the pipeline, the EIA has a great primer found here.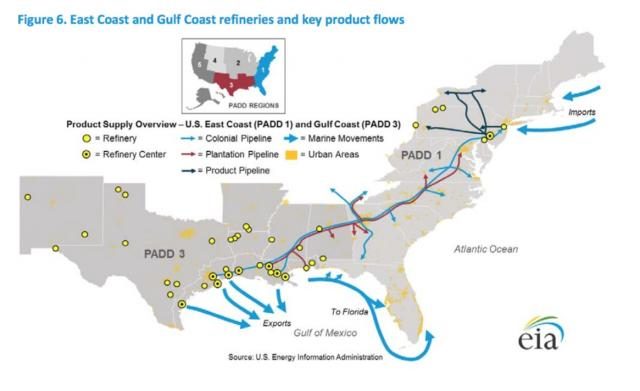 The Sheriff adds that the blast happened during crew work.
The explosion took place near 334 Highway 13. At this time, a response team has been called in from Jefferson County as well as a tanker from the McAdory Fire Department.
7 victims now going to UAB: 6 people severely burned after reported gas line explosion https://t.co/TNcIGRujDA pic.twitter.com/83TyLP6Cqk

— carol robinson (@RobinsonCarol) October 31, 2016