Man Gets 23 Weeks In Prison For Brutally Beating Puppy To Death
A man who pled guilty to a vicious attack on 17 week old Labrador puppy will spend less than six months in jail for his crimes.
27 year old Callum Gerken killed the poor animal because it was not yet potty trained and went to the bathroom on his floor.
The young dog, named shadow, was beaten mercilessly by Gerken, who then sent disturbing messages to the dog's owner.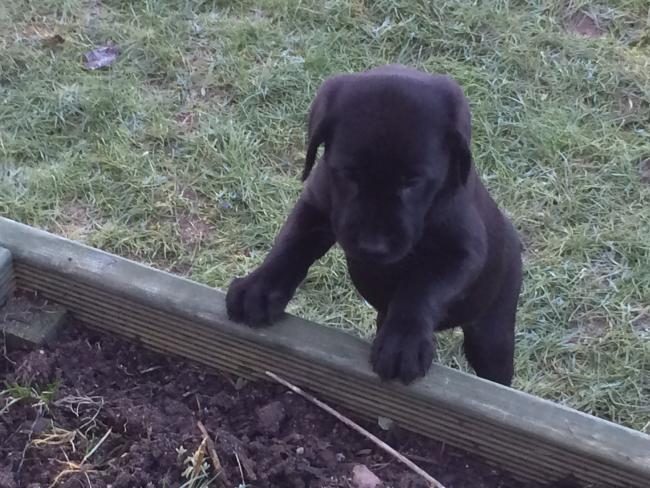 A photo taken of the young puppy before it was savagely beaten and killed by Callum Gerken. / Photo Credit: The Oxford Mail
As a result of the beating, Shadow suffered from a laceration to her liver, a broken jaw, and multiple fractured ribs.
"I have just beat it from one side of the room to the other," Gerken said in a text message to the owner.
"I have just beat it from one side of the room to the other. I don't give a f***. That is how it will be with me. She ain't gonna do that again because she cannot f***ing walk," he said in another message.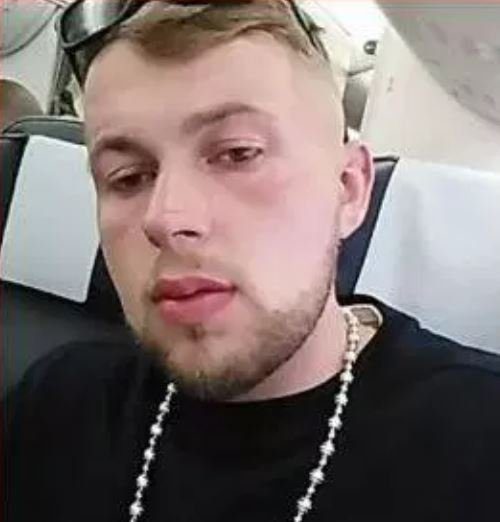 Callum Gerken, the 27 year old attacker that brutally murdered a small puppy for defecating on the floor. / Photo Credit: Callum Gerken Facebook
In an interview with the Oxford Mail, the owner said that the dog was loved by her family.
The owner, who asked to remain anonymous, said, "I was there when she was born and I watched her grow up and learn to walk and run. She didn't know anything else but love."
"They had only had her five weeks and they all absolutely adored her and he comes along and beats her to death," she said.
When the owner began receiving the horrifying text messages, she immediately called the police.
When the police arrived on the scene, they found the dog in critical condition in the suspect's house.
Shadow was a black Labrador that was just 17 weeks old when she was killed. / Photo Credit: The Sun
Initially, Gerken denied the accusations against him, but he eventually pled guilty to charges of "causing unnecessary suffering to a protected animal" and "sending malicious communications."
The Judge that sentenced Gerken said, "The dog died as a result of what was done to her. You were determined to cause harm and you made threats that you would cause further harm to the dog. You were in a position of responsibility. You used a slipper as a weapon. You did not call or take the dog to the vet or seek advice even though you were aware she was unwell."
Ultimately, Gerken was sentenced to 23 weeks in prison and ordered to pay £250 in restitution, as well as £1,000 in court costs. He will also be banned from owning or keeping dogs for 10 years.
It is not clear why the dog was put in Gerken's care or what his relation to the owner of the animal is.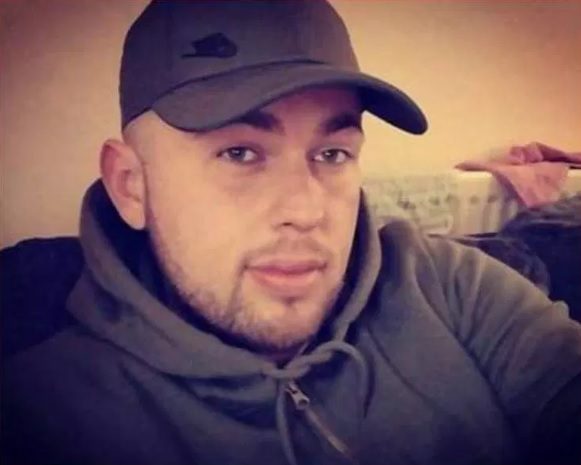 27 year old Callum Gerken will go to prison for 23 weeks for his crime, but the owner thinks he is getting off too easy. / Photo Credit: Callum Gerken Facebook
The owner believes that Gerken got off too easy.
"I couldn't believe he only got 23 weeks. Two years would have been more appropriate. We are all devastated. We couldn't tell the kids how she died as they would be too heartbroken. We don't feel justice has been done at all," she said.
Gerken's sentence was far below the maximum for his crime. The maximum penalty that a judge can give a person for animal cruelty in the UK is 5 years, and this case certainly seems serious enough to justify at least a year or two in prison.
Anyone who is watching over a puppy should expect that it might not be fully potty trained, and should be prepared to clean up a mess if it happens.
It seems that Gerken is a seriously disturbed individual if he thinks that the type of violence he unleashed on that poor animal was an acceptable way to react.
There is no doubt that Gerken is a danger to humans as well, since he was so quick to lash out at a poor defenseless puppy over something so small. Additionally, the texts revealed a lack of remorse that almost seemed psychopathic.