Sri Lanka Officials Fired For Hiding Warnings About Easter Sunday Bombing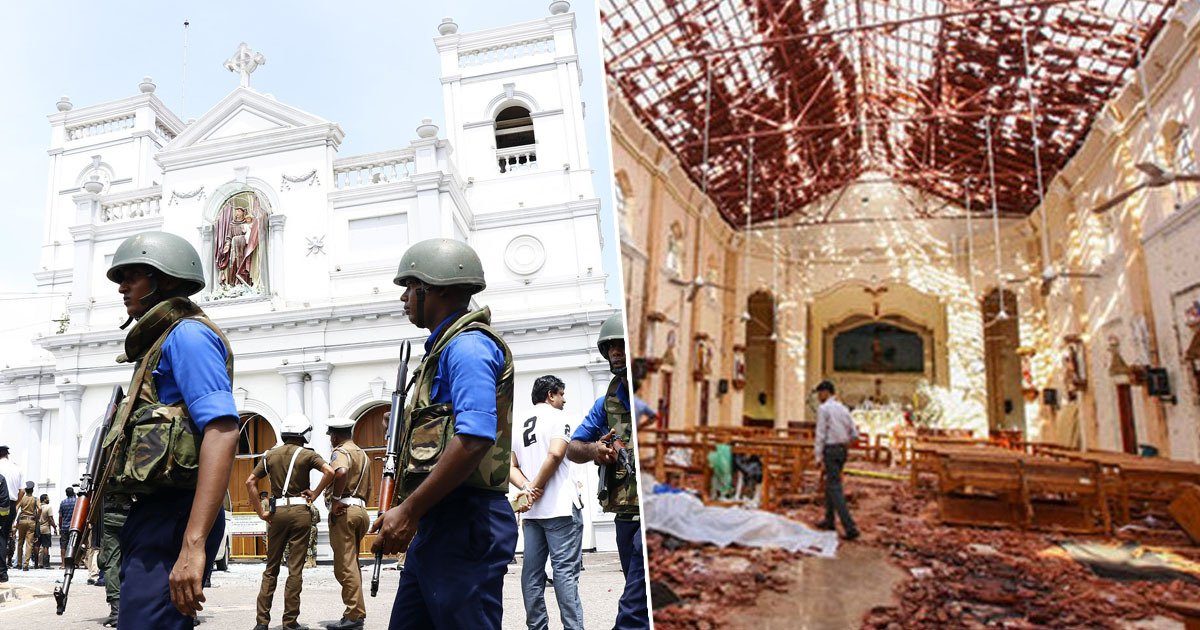 There has been a major shake up in the Sri Lankan government, following the bombings that took place across the country on Easter Sunday Last week. This Wednesday, Sri Lankan President Maithripala Sirisena announced that he was forcing two of the country's top national security officials to resign.
The country's police chief, Pujith Jayasundara, and Defense Secretary Hemasiri Fernando have been banished from their posts, amid accusations that the terror group responsible for the blasts has infiltrated the government. The president said that many other officials can be expected to be fired in the coming weeks as investigations continue. It is possible that these officials could face jail time if major crimes are uncovered, but now it appears that they are just losing their jobs.
There were so many security failures leading up to last week's attacks that it is obvious that ISIS had help from within the government. Sri Lankan intelligence officials are now under suspicion after ignoring numerous warnings about the local terror cell that was affiliated with ISIS.
The group was reported by people from the local community on numerous occasions, and there were even police officials attempting to warn the government of an impending attack. Sadly, these warnings were swept aside and ignored by intelligence agencies, and it is believed that this was intentional.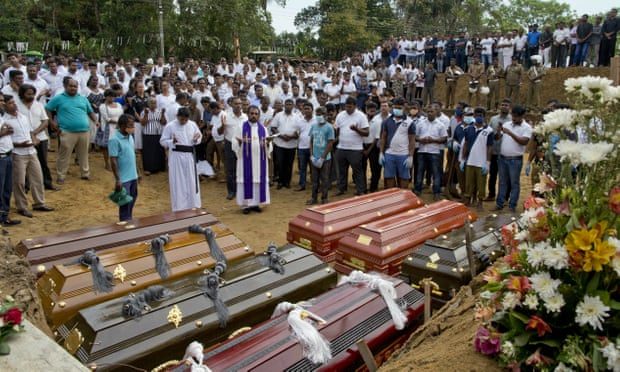 A priest conducts a mass burial for Easter Sunday bomb blast victims in Negombo, Sri Lanka. / Photo Credit: Gemunu Amarasinghe of the Associated Press
Just ten days before the attack, on April 11, a high ranking police official issued an intelligence report warning that the local radical group could be targetting local churches for potential suicide bombings.
Hilmy Ahamed, vice president of the Muslim Council of Sri Lanka, told intelligence officials about the group at least 3 different times, most recently back in February. On the day of the bombing, officials in Sri Lanka were warned again, but failed to do anything to stop the attacks. A few hours before the attack, authorities in India warned of intelligence pointing to an incoming terror attack, but the Sri Lankan government did nothing.
Lakshman Kiriella, minister of public enterprise in Sri Lanka, told parliament this week that high ranking intelligence officials intentionally covered up information warning about the attacks.
"Some top intelligence officials hid the intelligence information purposefully. Information was there, but the top brass security officials did not take appropriate actions. Somebody is controlling these top intelligence officials. The Security Council is doing politics. We need to investigate into this," Kiriella said.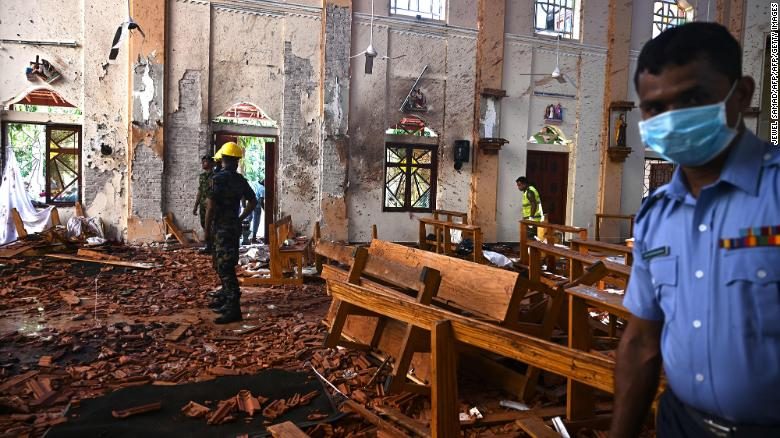 Security personnel inspect the interior of St Sebastian's Church in Negombo on April 22, 2019 / Photo credit Jewel SAMAD of the AFP
The situation becomes even more interesting and disturbing when considering that many of these terrorists came from the same family. This is not just any family either, this is one of the most wealthy families in the country of Sri Lanka, the dynasty of the wealthy spice trader Mohammed Yusuf Ibrahim. Two of Ibrahim's sons were both suicide bombers in the Easter Sunday attacks.
"It was a single terror cell operated by one family. They had the cash and the motivation. They operated the cell and it is believed they influenced their extended family," an investigator said,
"What we have gathered so far is that they had indicated to their close family what they were going to do. It looks like they were inspired by foreign terrorist groups, but to what extent they had direct links is still unclear," another police official said.
This has been called the deadliest terrorist attack overseas since the world trade center attacks on September 11, 2001. This is not including the attacks that have taken place in ISIS territory under their regime. The death toll within the ISIS regime is currently unknown, but is expected to be staggering.
For Sunday's attack, the numbers are still unclear, but it has been reported that over 320 people and were killed and hundreds of others wounded.
After the bombings, the Sri Lankan government imposed a curfew and shut down social media and messaging services for the entire country. Authorities are still searching houses across the country in search of clues and other suspects. Over 60 people have been arrested thus far, and many more arrests are expected.
© AnonLAB 2019