Tesla Announces Electric Pick-Up Truck That Will Cost Under $50,000
Billionaire genius Elon Musk has caught the world's attention yet again, with a new announcement from Tesla. The electric car company will soon be releasing an electric pickup truck. Tesla CEO Elon Musk spoke about the forthcoming truck in a recent appearance for the "Ride the Lightning" Podcast.
"Will be a better truck than an F-150 in terms of truck-like functionality, and be a better sports car than a standard [Porsche] 911. That's the aspiration," Musk said.
The price is also far lower than what most people would expect from Tesla. Musk says that the starting price for the vehicle will be less than $50,000. The vehicle might even end up being cheaper than some F-150 models, considering that they can range anywhere from $28,000 to over $67,000.
Tesla's new pick up truck will also be cheaper than the other electric truck that is set to appear on the market soon, the $69,000 pick up that is being released by Rivian next year.
"It just can't be unaffordable," Musk says.
According to Tesla, the new pickup truck will be similar to the Ford F-150, which is the country's top rated truck and one of the best selling vehicles in the country for decades. As usual, Musk's critics believe that he is trying to accomplish the impossible, and even supporters of Tesla are still skeptical.
Brett Smith, the director of propulsion technologies and energy infrastructure at the Center for Automotive Research, told CNBC that it "will be very challenging," for Musk to meet all of his goals in this project.
"I have no doubt that they can build a pickup truck that has much better handling than the current F-150," Smith says. However, he also cautions that "You're never going to get a vehicle that can do everything well."
Smith and other experts fear that the truck may fall short in its ability to handle off road driving and heavy cargo hauls as well as a traditional pick up truck would, especially with the high performance sports car capabilities of a Porsche 911.
"The physics don't work there… But can it be a really great-performing, road-driving vehicle? Sure," Smith said.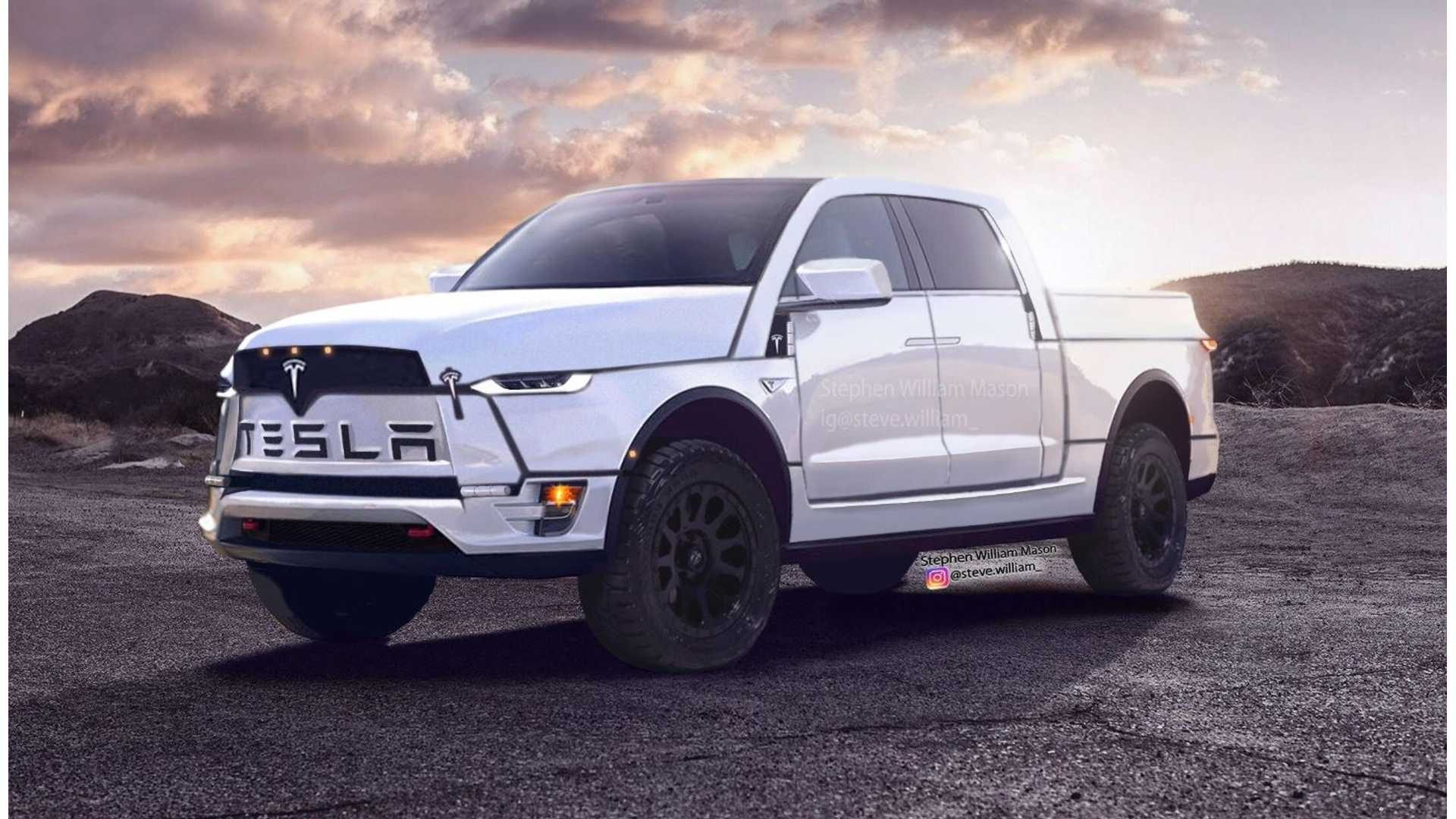 A rendering of the forthcoming Tesla pick up truck, which will reportedly cost less than $50,000. Photo Credit: Tesla
"Tesla has proven time and time again that they can do some really great things with products, and they've proven again that it can be hard to deliver on some things. So, I think what he said was a good benchmark to shoot for, [but] the reality is probably going to be much different," he added.
Tesla also has a semi-truck on the way as well. The company expects that the truck will have a 500 mile (805 km) range on a full charge. These vehicles are expected to have a price range of anywhere between $150,000 and $180,000.
On March 7, 2018, Musk announced that the Semi was being tested with real cargo, hauling battery packs from Nevada to California.
The first pre-orders came in the day of the press conference and in the Tesla earnings call for the first quarter of 2018, Musk said that there were about 2,000 total pre-orders of the Semi.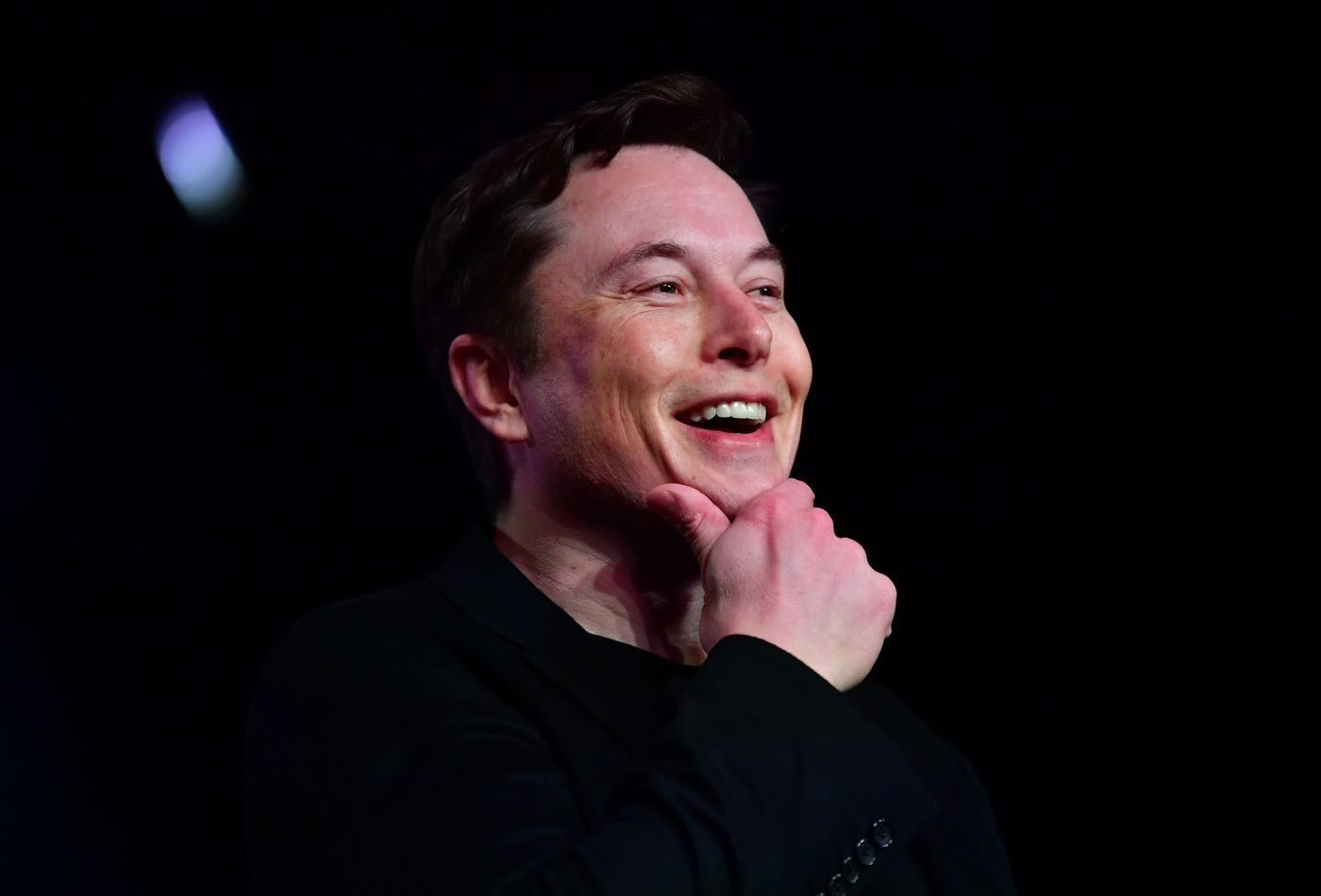 Tesla CEO Elon Musk speaks during the unveiling of the new Tesla Model Y in Hawthorne, California on March 14, 2019. Photo Credit: Frederic J. Brown, AFP, Getty Images
As with the recent pick up truck reveal, critics of the semi truck argued that it would be extremely difficult, if not impossible for an electric vehicle to handle the kind of long haling of heavy materials that traditional semi trucks can. However, Musk has surprised his critics before, and it seems like these products are very close to reaching the market.
Numerous other companies are also developing electric trucks that will be competing with Tesla for market share. These companies include BYD Company, Cummins, Daimler AG, Einride, Kenworth, Nikola Motor, Proterra, Inc., Xos Trucks, VDL, Daf trucks, Toyota, Uber, and Volkswagen.
Last year, Musk posted a series of Tweets pointing out how media organizations have an obvious incentive to give bad press to electric cars and alternative energy in general.
Musk was unforgiving towards the mainstream media in his epic Twitter rant, calling them hypocrites and saying that the public no longer trusts them. He said that he doesn't advertise for Tesla, his electric car company, which means that he contributes no money to the media, who depend on advertising dollars to stay in business.
©2019 AnonLAB