ABC Reporter Admits Network Covered Up Epstein Evidence for Years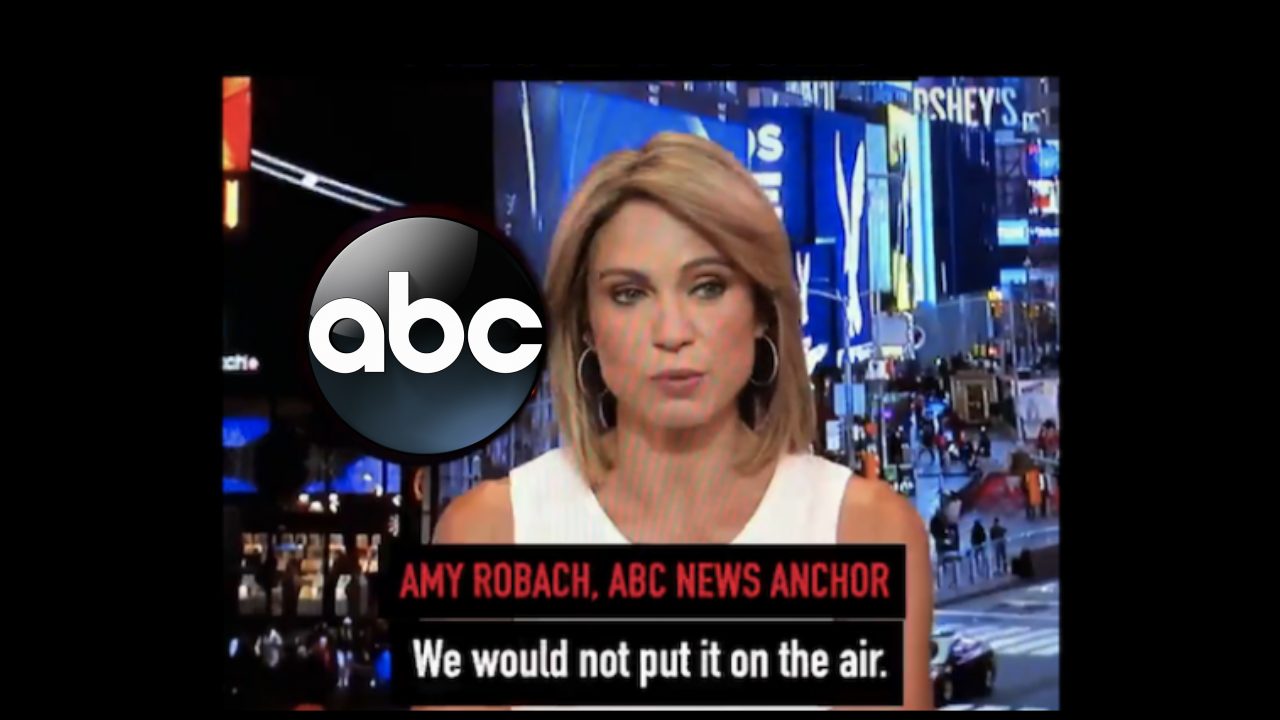 While many of the world's most prominent alternative media outlets have gotten the boot from social media by giants like Facebook and Twitter for allegedly reporting "fake news", the mainstream media seems to go on doing as they please with complete impunity.
The public can not be sure who to trust any more when attempting to keep up with current events and goings-on within the world's political stage.
The latest debacle which has the public concerned about integrity among the top tier of journalists and television reporters is the debate about whether billionaire convicted Jeffrey Epstein was in fact murdered in his Manhattan jail cell just before he was to go on trial or he was murdered in order to cover up details which were about to be disclosed during the trial leading to accusations of many prominent government figures taking part in child sex trafficking on Epstien's private island.
ABC news anchor, Amy Robach, has apparently been holding onto a story for several years which claims there is evidence and witnesses regarding all the allegations in the recent charges brought against Epstein which led to his arrest and concurrent death.
Amy Robach, 'Good Morning America' Co-Host and Breaking News Anchor at ABC, explains how a witness came forward years ago with information pertaining to Epstein, but Disney-owned ABC News refused to air the material for years. Robach vents her anger in a "hot mic" moment with an off-camera producer, explaining that ABC quashed the story in it's early stages.  "I've had this interview with Virginia Roberts (Now Virginia Guiffre) [alleged Epstein victim]. We would not put it on the air. Um, first of all, I was told "Who's Jeffrey Epstein.  No one knows who that is.  This is a stupid story."

She continues, "The Palace found out that we had her whole allegations about Prince Andrew and threatened us a million different ways." -Project Veritas
Robach interviewed Virginia Roberts in 2015, who claimed she was one of Epstein's victims. Roberts claims she was trafficked to the island as a sex slave at the age of 17 for Prince Andrew, the Duke of York and member of the British royal family, brother of Prince Charles. Her claims were included in the documents which were to be unsealed during the trial against Epstein and would have led to the discovery that thousands of other high ranking members of government and corporate executives were involved in the ongoing child sex trafficking and pedophelia taking place on Epstein's private island.
The interview was never aired since the network claimed they did not have enough corroborating evidence to meet their standards enough to be approved for release to the public. Robach became quite aggravated about this over the years and was ultimately heard on a hot mic complaining about it, a recording which was leaked by an ABC insider to James O'Keefe, the founder of Project Veritas, an American right-wing activist group.
Epstien's death was ruled a suicide by the medical examiner; however, a recent autopsy by a pathologist hired by Epstein's brother disputes the claims, stating there is evidence of strangulation.
And there has been a massive cover-up of Epstein's crimes in the past when US Secretary of Labor, Alex Acosta, negotiated a "sweetheart deal" for Epstein after pleading guilty to soliciting sex from a minor. During his light sentence he was able to participate in a work release program where he was allowed to work during the day outside of jail and was alleged to continue conducting sexual misconduct with minors during that time in 2008.
In 2011, the Manhattan District Attorney's office, headed at the time by Cyrus Vance Jr., argued for leniency during Epstein's sex offender registry hearing according to a report in the New York Times.
It is unclear whether anyone will ever be held accountable for the atrocities committed by Epstein and many of his cohorts, many of whose names have yet to be released to the public.