Coroner Says Death Of Prodigy Singer Keith Flint May Have Not Been A Suicide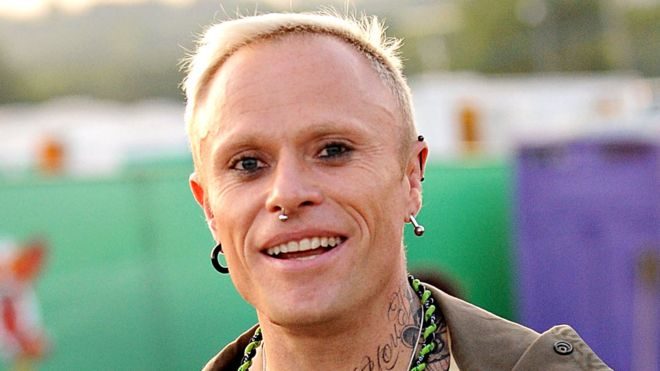 Late Prodigy singer Keith Flint was loved by his fans. People from all over the world traveled to Essex to pay their respects at his funeral / Photo Credit: BBC
The death of Prodigy singer Keith Flint has been somewhat of a mystery, and this week's autopsy report from the coroner leaves more questions than answers. Flint died by hanging, and all this time it was suspected that this was an intentional suicide, however, the coroner can't say with 100% confidence that it was a suicide.
The coroner noted that Flint had unspecified amounts of cocaine, alcohol, and codeine in his system at the time of death. As a result of the drugs in his system, the coroner said that she can't say for sure if Flint truly intended to kill himself.
"We will never quite know what was going on in his mind on that date. I've considered suicide. To record that, I would have to have found that, on the balance of probabilities, Mr Flint formed the idea and took a deliberate action knowing it would result in his death. Having regard to all the circumstances I don't find that there's enough evidence for that," Coroner Caroline Beasley-Murray said, according to the Guardian.
One possible theory is that he accidentally, where the singer could have been "larking around and it all went horribly wrong," the coroner said. However, there was insufficient evidence to either prove or disprove that theory as well.
"I'm going to conclude an open conclusion. We will never quite know what was going on in his mind on that date and so that's why I'm going to record an open conclusion. He clearly was extremely popular. He was much-loved by so many fans. It's been very touching to see that, and of course I'm aware of the funeral service that was held in Bocking," she said.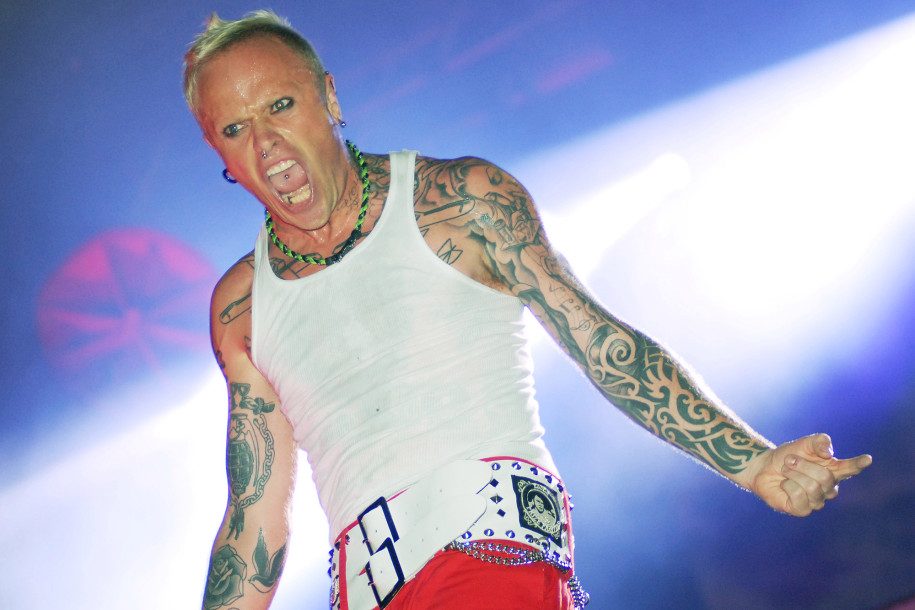 The coroner was unable to come to a conclusive ruling in the death of Prodigy singer Keith Flint, who was suspected to have committed suicide after he died by hanging / Photo Credit: Getty Images Page Six
However, this inconclusive verdict from the coroners seems very strange, especially considering the fact that Flint was extremely open about his struggles with depression. In one interview, the singer even revealed that he would probably kill himself one day because he would want to die on his own terms.
In an interview with FHM in 2015, he said "I'm not saving up for anything. I'm cashing it all now. I've always had this thing inside me that, when I'm done, I'll kill myself. I swear to God that's not suicidal – it's definitely a positive thing. The moment I start s******* the bed is when you'll see me on the front of a bus. I just want to look back and know that I've lived what I consider a fulfilled life."
In another interview with the Times, Flint said that he often thought about taking his own life, but he never had the courage to go through with it.
"I got bang into coke, weed, drinking a lot. This made me reclusive, boring and shallow. I'd line up rows of pills and just take them and take them and I'd lose track of how many until I passed out. But you need a lot of balls to kill yourself. I was a coward," Flint said.
However, his comments were not extremely unusual for someone suffering from depression, so many family members and friends were stunned by the news of his death.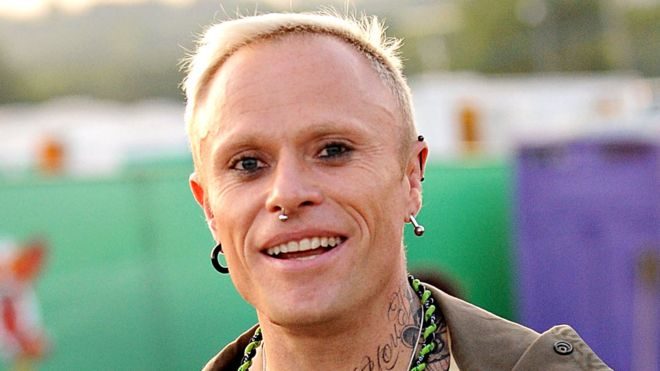 Late Prodigy singer Keith Flint was loved by his fans. People from all over the world traveled to Essex to pay their respects at his funeral / Photo Credit: BBC
After his passing, surviving Prodigy members Liam Howlett and Maxim Reality said in a statement that, "It is with deepest shock and sadness that we can confirm the death of our brother and best friend Keith Flint. A true pioneer, innovator and legend. He will be forever missed. We thank you for respecting the privacy of all concerned at this time."
Flint was also extremely open about his drug use, and he was a drug user for many years, so the idea that he would be pushed over the edge by drugs is unlikely. The more realistic explanation is that he was rock star who had drugs in his system on a fairly regular basis as rock stars often do.
© AnonLAB 2019