'Greta Thunberg' Seen On 120-Year-Old Photo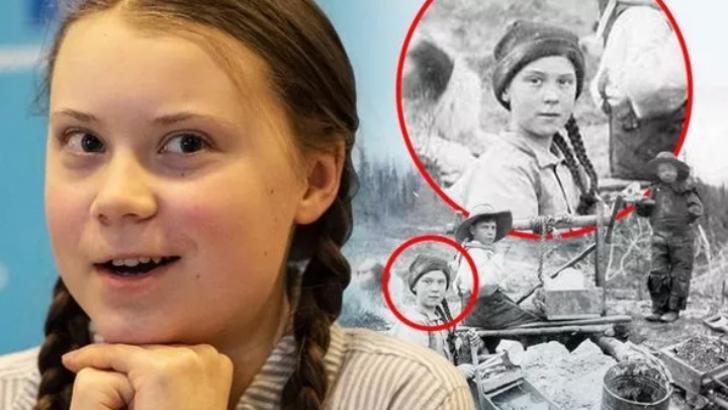 The famous and controversial teen activist Greta Thunberg has the internet going crazy again, but this time the story is a bit hard to believe.
A photo has recently begun to circulate on the internet, which is estimated to have been taken about 120 years ago.
However, there is a young girl in the photo that seems to look exactly like Greta Thunberg.
The photograph is authentic and was found the digital collection of photos at the University of Washington.
The photo shows three children operating a rocker at a gold mine on Dominion Creek, Yukon Territory, in roughly 1898.
In the left hand side of the black and white photo, there is a girl that has a striking resemblance to the young climate activist.
This is not the first time that this has happened with a celebrity. Every now and then an old photo pops up that looks like someone famous, with Nicolas Cage being one of the most notable examples of this phenomenon.
However, experts believe that this is just a matter of a common face.
Photo Credit: University of Washington
In the short year that Greta has been involved in her activism, she has quickly been thrust into the heights of fame.
This month, the teenager gave a speech at the United Nations, and was involved in an unprecedented climate lawsuit involving the UN.
There is also some discussion of nominating the child for the Nobel Peace Prize for her activism. However, not everyone is a Greta fan.
In fact, she has many critics who believe that she is being used as a pawn to promote a specific political agenda.
What do you think? Is Greta a leader who is here to save the world, or is she just a child that is being used to promote a political agenda? Tell us in the comments!
©2019 AnonLAB