How To Tell If Someone Is Stalking Your Facebook Page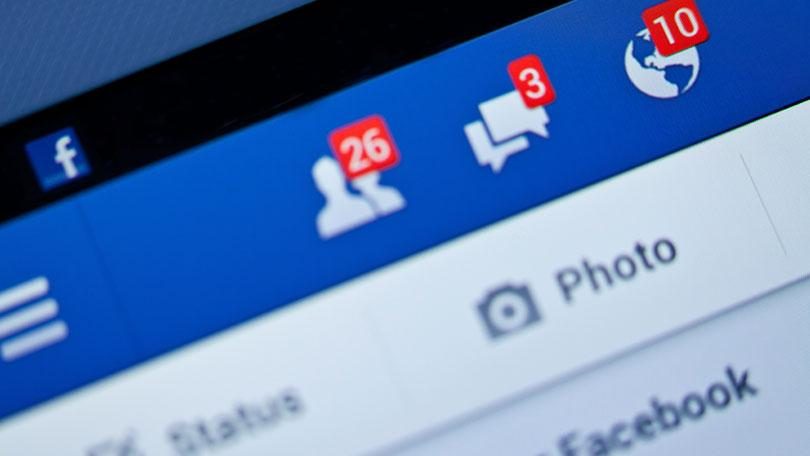 There are plenty of creepy people on Facebook these days, but there are ways to see if someone is stalking you on the social media platform. There are some very obvious signs, like getting a friend request from a total stranger. However, what is even more creepy is getting a friend request from someone who may have seen you out in public. This could be the sign of a true stalker, because it takes a lot of effort to hunt someone down on Facebook without knowing their name or having any mutual friends.
It can be hard to spot these requests though, because there are so many spam accounts on Facebook who aren't even real. Earlier this year it was reported that the social media website got rid of over a billion fake accounts just in the second half of last year.
Pay attention to your friend requests
See who is at the top of your friend list
Notice who reacts to old photos
Check out third party apps that tell you who is stalking
One quick tip to see who has been viewing your Facebook profile is to look at your entire list of friends. The profiles that are displayed to you are not random but are selected by an algorithm that shows your friend's profiles based on a variety of factors, including how much they look at you.
However, regularly seeing a person at the top of your friend's list is not a guarantee that you are dealing with a creep, because perhaps you just post content that they enjoy. Something that should concern you is if someone is regularly commenting and reacting to your old photos. This is a bit of an obvious stalking sign, because they would usually have to seek these photos out.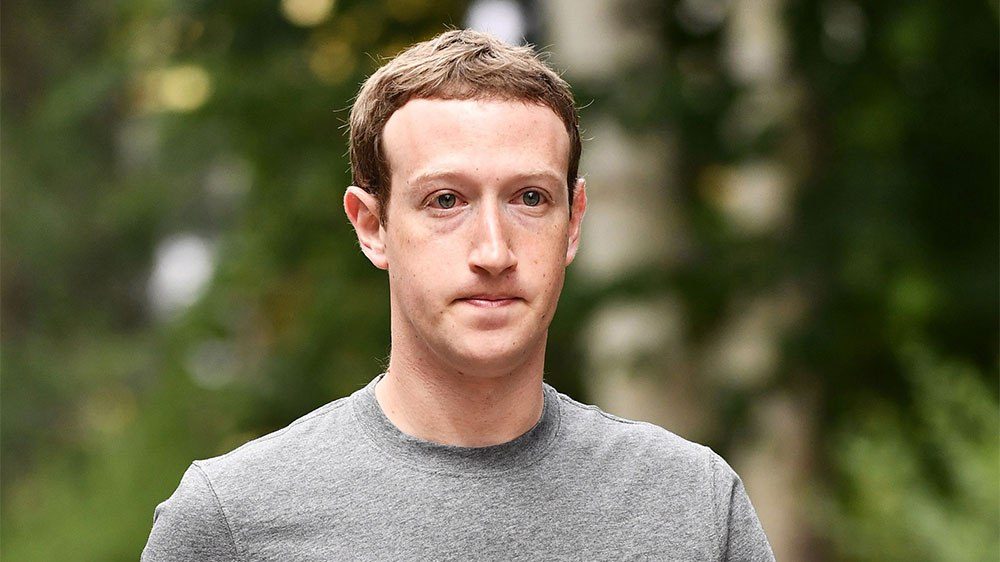 Facebook Founder and CEO Mark Zuckerberg Allen & Company Sun Valley Conference, Idaho, USA – 14 Jul 2017 / Photo Credit: Rob Latour/REX/Shutterstock
After years of dealing with problems from hackers and stalkers, Facebook has implemented some new measures to help make the website more secure. There are now warnings that will be sent to your email letting you know if someone has tried logging into your account. Active Sessions is another option which allows you to see a comprehensive list of where and when your account is signed in. It also allows you to see what device was used.
There are also third party apps that can help you out, but they carry with them a privacy risk, since they take some of your personal information for the service.
News emerged recently that Facebook fired a security engineer who was accused of using his access to the website's data to stalk women online. In a statement to the BBC, Chief security officer Alex Stamos said, "We quickly investigated this situation and immediately fired the person."
FILE PHOTO: A man poses with a magnifier in front of a Facebook logo on display in this illustration taken in Sarajevo, Bosnia and Herzegovina, December 16, 2015. / Photo Credit: REUTERS/Dado Ruvic/Illustration/File Photo
"It's important that people's information is kept secure and private when they use Facebook. It's why we have strict policy controls and technical restrictions so employees only access the data they need to do their jobs – for example to fix bugs, manage customer support issues or respond to valid legal requests. Employees who abuse these controls will be fired," Stamos added.
The best piece of advice is to be extremely careful about any private information that you post on Facebook, or anywhere else online for that matter. Hackers and stalkers usually don't have to work very hard to find personal information on people, because so many of us make our personal details public on social media. There is also the simple tip of making your profile on Facebook private, and setting your posts so only friends can see them. This can make it harder to find new friends, but it will also make it more difficult for people to stalk you.
It was also reported this week that Facebook may soon agree to 20 years of oversight of its privacy policies and practices by the US government. According to Reuters, several U.S. lawmakers have criticized aspects of a potential agreement between the FTC and Facebook that would elevate oversight of privacy policies and practices to Facebook's board of directors and require the social media company to be more aggressive in policing third-party app developers.
Here's how to see Facebook stalkers. Basically, go on your profile and look at the nine friends Facebook has decided to show in that grid to the left of your timeline. That is sorted, not by random (as we once believed) but according to the following criteria: people who have liked things or written on your wall, people you have recently messaged and interacted with, people whose profile you've stalked, people who have gone on your profile.
So if your ex shows up, that one you're friends with but haven't interacted with or looked at for years, and they're in that grid: they've been looking at your profile.
Yep, gone are the days that you could spend hours Facebook stalking someone – not just in terms of privacy, but because once everyone has learned about this rule, you'll know you'll show up in the grid. And nobody wants to be in the grid.
Here's an ode to Facebook stalking:
1. You'd find a picture of someone they sometimes hung out with in one of your friend's photos
Boom, all you needed to do was trawl through their photos to find a picture of them and you'd not only have their name, but you'd have their profile.
Now, if you see someone they hung out with tagged in a picture, you can't look through their photos unless you're friends.
Or they happen to have old albums that aren't private. The only way to find your stalking object via one of their friends timelines is if said stalking object has posted to their timeline. And nobody writes on anyone's timeline any more. It used to be called a wall. Now it's just link bait from your mum.
2. You could poke
OMG poking used to be a thing, for like six months, before it became the barometer for bad student stand-up. 'Hey, instead of poking, why don't we just have sex?' Oh lol. But seriously, it was the equivalent of matching on Tinder except you saw the person regularly in the canteen.
These days, my mum pokes me quite regularly which Freud would have a field day with.
3. You'd be able to look at what they wrote on people's walls and learn about their personality/grammar
Remember 'Stevie wrote on [Insert Name's] wall? And the 'See wall-to-wall' option? Hours of fun looking at past conversations, finding out how they go to that coffee shop loads or how they're likely to be at that club on that night?
Now all we've got is 'See friendship' which only works if you're friends with them. And again, nobody writes on anyone's walls so even if there was a wall-to-wall, it'd be really boring.
4. You could see what they looked like
Every time anyone went out in the noughties, there'd be an album put up called something like 'Messy night' containing 119 pictures of varying degrees of quality. You could see them at their grossest, you could see what they really looked like.
Now, you'll be lucky if one picture goes up after a night out. And it's usually been airbrushed on that weird app my friends have started using that has totally tricked me into thinking I look better than I actually do.
5. You could spend hours going through their pictures
I remember a guy once saying to me at a party, 'I liked your bikini pictures from August 2007 when you went on holiday with your family to LA' as if that was cool/funny. Thing is, we all knew that everyone was looking through our photos, we just didn't want it to be vocalised.
But apart from the fact that you can only look at photos if you're friends with the person, you now have to be wary of spending too much time on there thanks to finding out about this new 'Friends' grid algorithm.
Do you want your ex to know what you've been doing?! Probs not. Although I'm fine, because I've already embarrassed myself with an ex enough when, a couple of years ago, I liked a photo from 2008. Of us. And then couldn't unlike it because he'd get the notification anyway.
Just don't stalk your ex on Facebook, guys, it's not worth it.
No, you're creepy.
© AnonLAB 2019